One day, as I was looking over the Red Ted Art Site, I found
a tutorial for making salt dough votive candles.
We had recently been to a Diwali festival at our local University, and so these lights were extra interesting to us, since they could double as Diwali lights as well as Christmas Candles. Having a plethora of perler beads at our disposal, and never having found a salt-dough craft that we didn't like, we went ahead and made several, thinking that they would make perfect grandparent and aunt (adopted and otherwise obtained) gifts.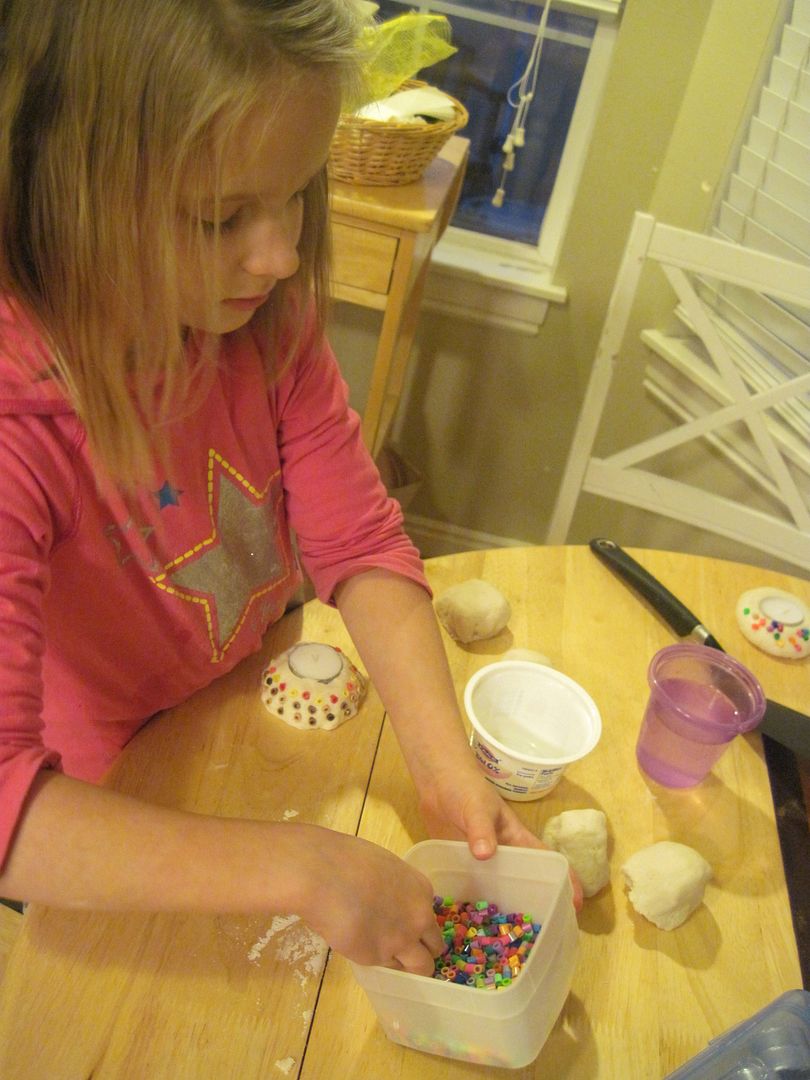 We were right.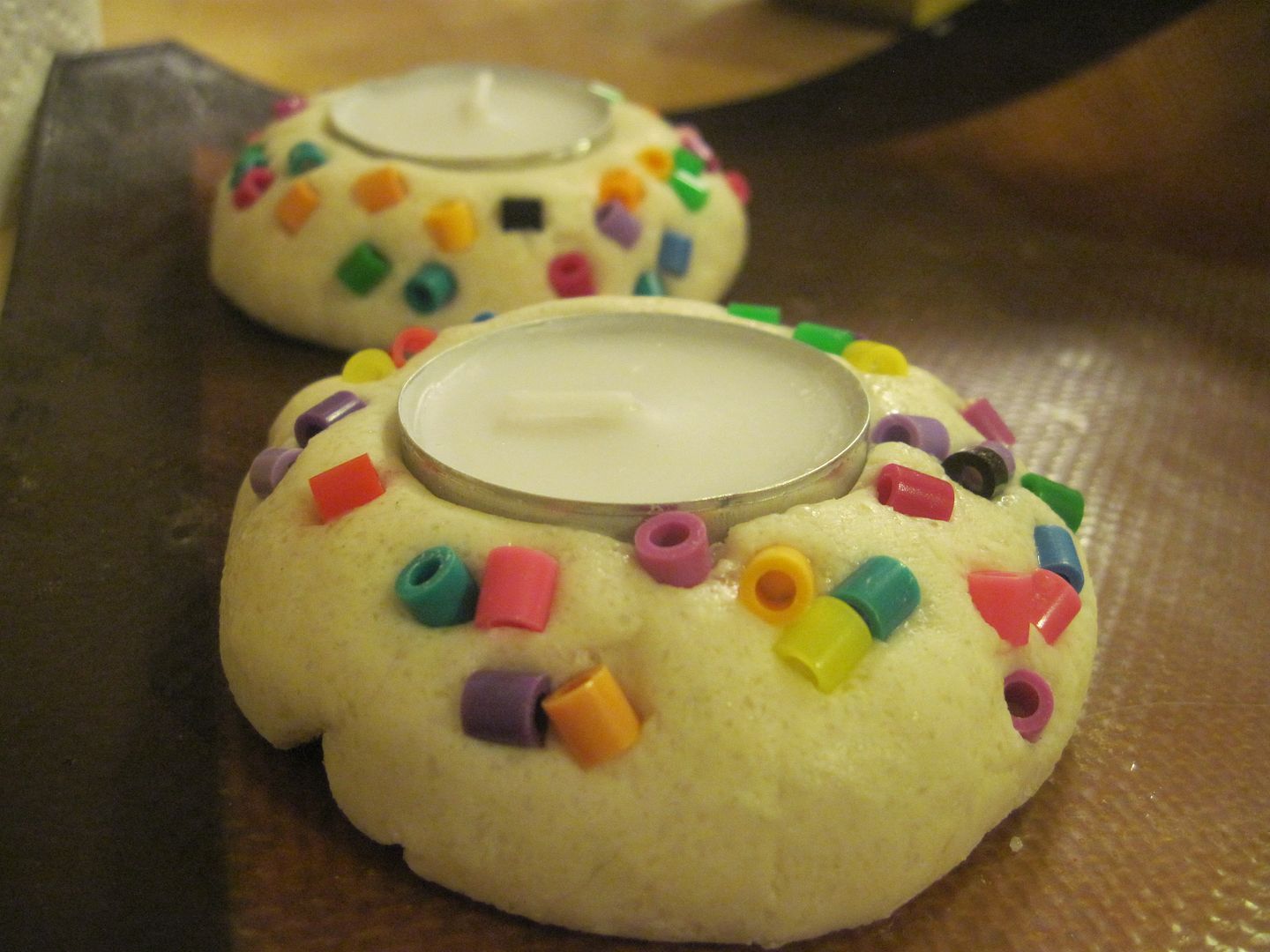 So, just in case Red Ted Art takes the instructions down at some point, I'll type them up here, using my own words:
You will need:
2 parts flour
1 part salt
1/2 to 1 one part water
a tealight
perler beads (or gems or whatever) to decorate
Mix the flour, salt, and water together in a bowl. Start with 1/3 part water, and gradually add more, until your dough gets to the consistency that you want for it. You can use your hands to to the mixing and kneading (my personal preference), or a spoon.
Take a lump and make a ball. Take a tealight, and push it down into the middle of your ball. If you like, wet your hand and smooth the sides out with your fingers. Then, decorate with perler beads by pressing them into the sides, if you like. Or, you can use gems, or paint, or whatever strikes your fancy for decorations. Let air dry on a non-stick surface for a few days, or however long it takes to become fully dry.