So, I'm behind in blogging. Like, six months behind in blogging. That's okay though, right? Right. Totally okay.
For our daughter's 7th birthday party, she requested a "nature" theme.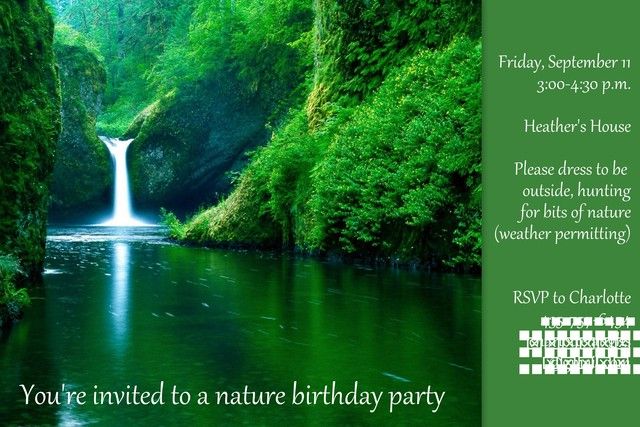 We played around on pinterest a bit, and I pulled up some pictures of cakes that were within my abilities, and she chose one.
This one, in fact.
I followed their instructions for making the chocolate grass, but naturally, we had chocolate cake and cocoa-laced graham cracker crumbs for our dirt, because really, what kid wants a carrot or spice cake with gingersnap crumbs for a birthday? No kid that I know. Also, rather than attempting ladybugs out of frosting, we just took a bunch of Heather's plastic animals, gave them a good sterilizing, and stuck them on the cake.
She wanted a pond at the top of the cake, so using
the same method that I'd used to make the Frozen candy glass shards last year
, we made a pond. Worked marvelously.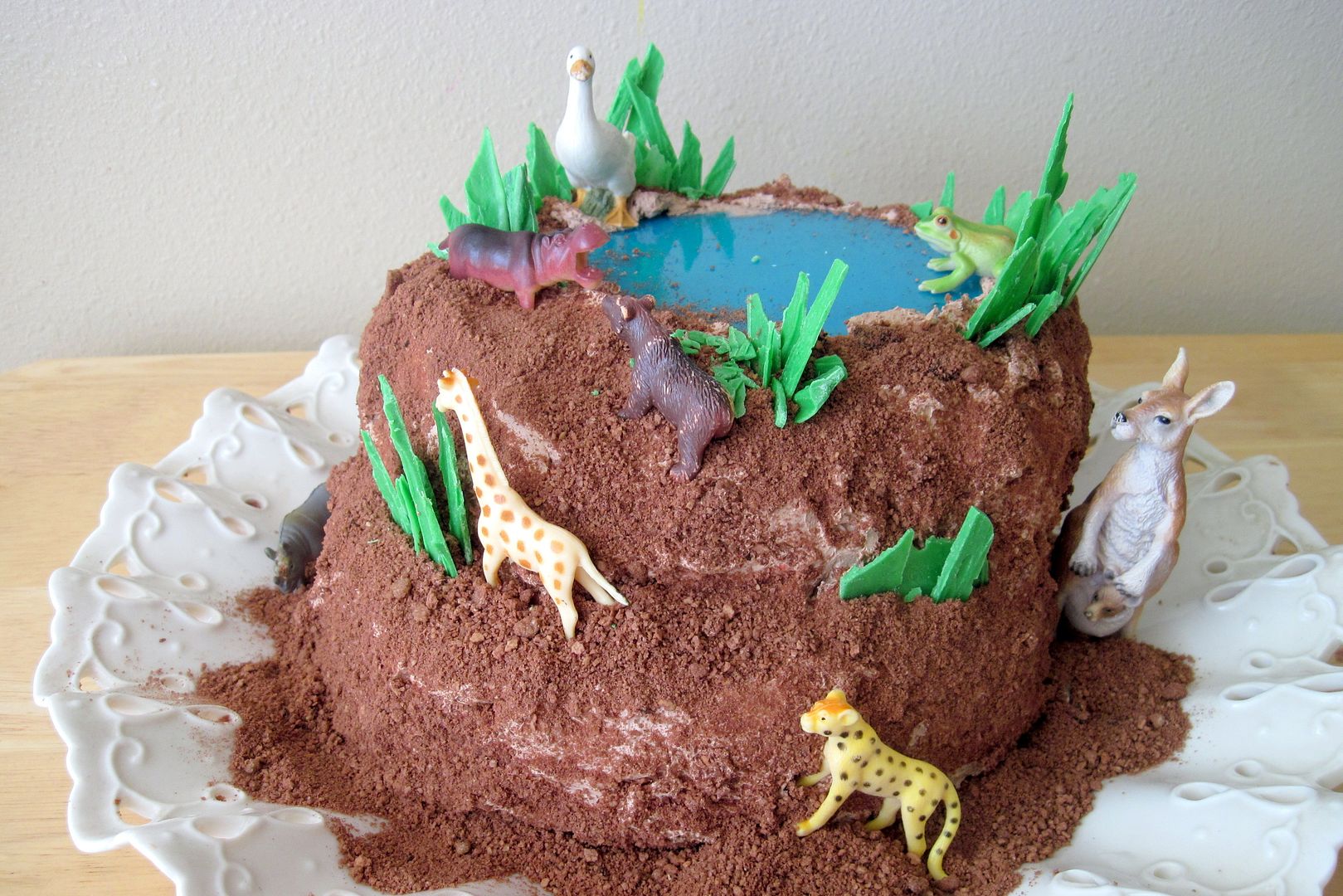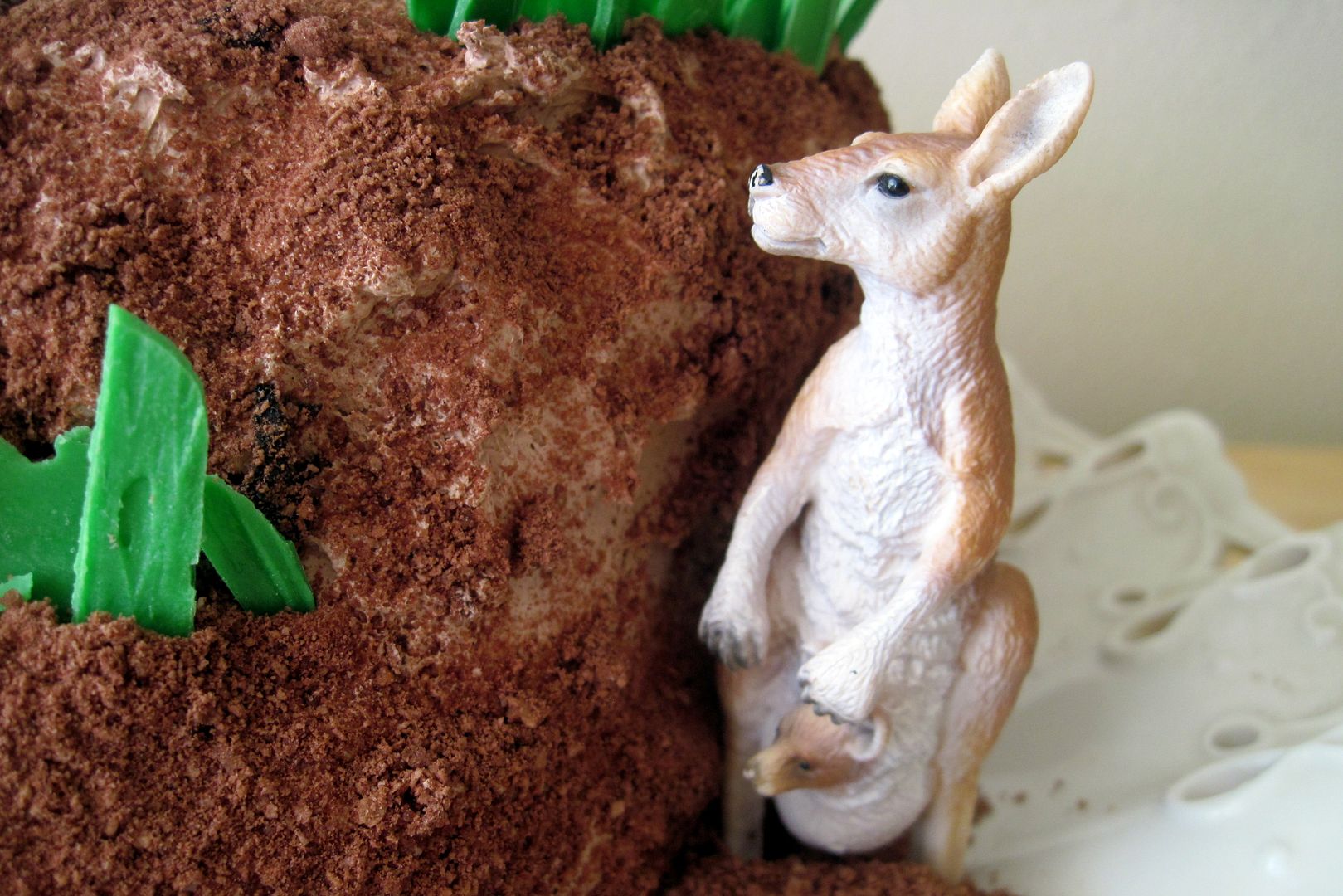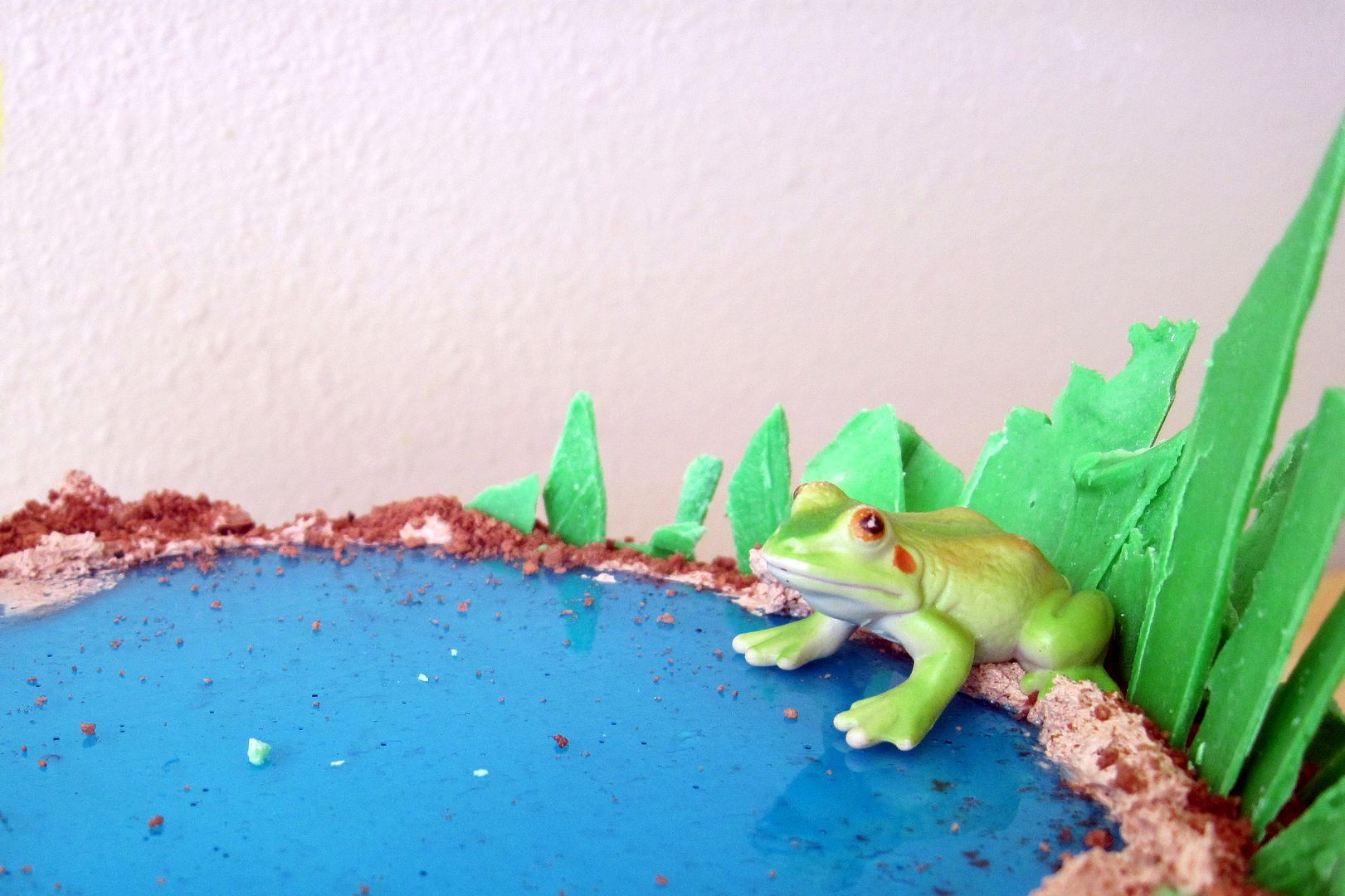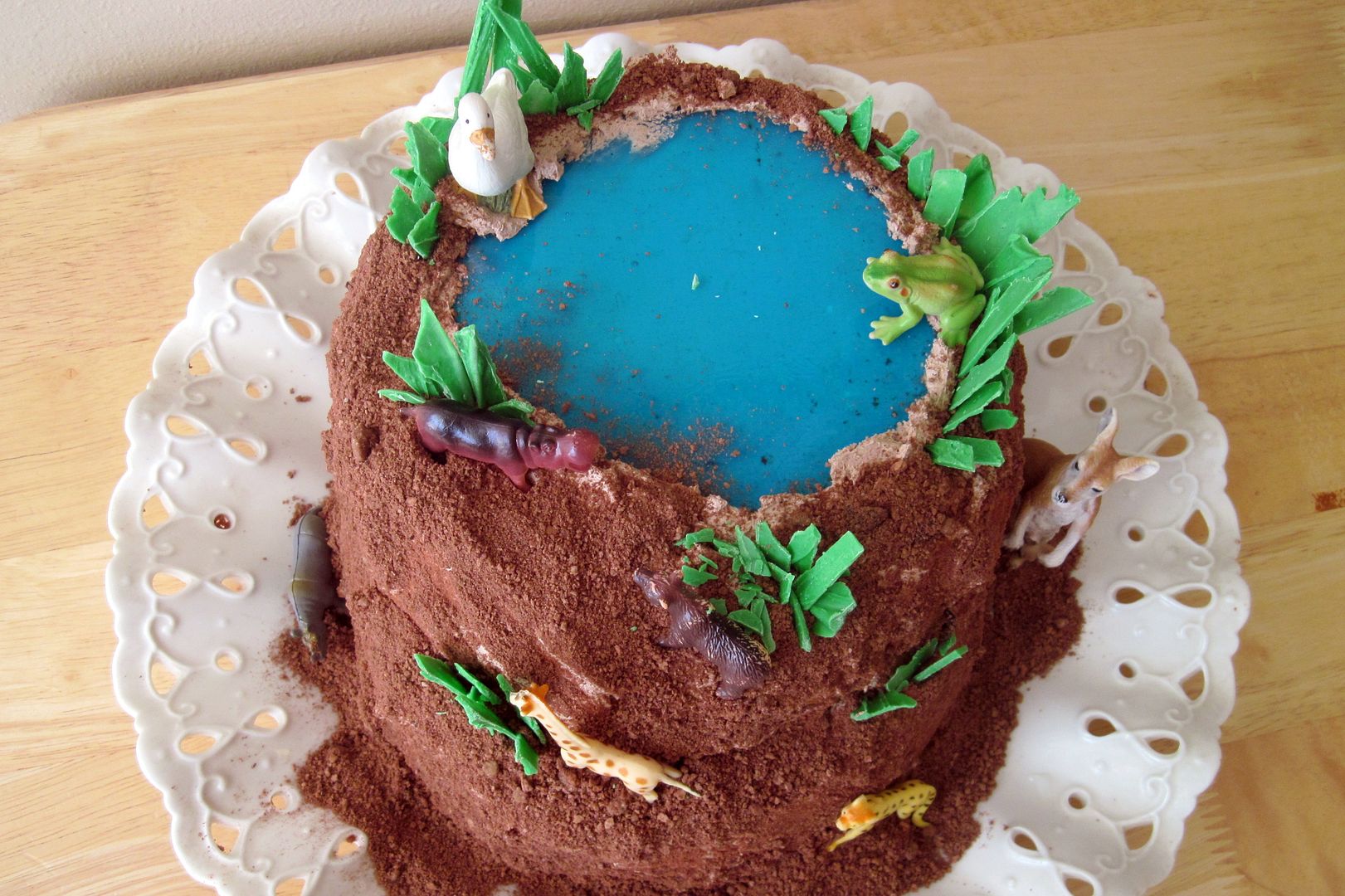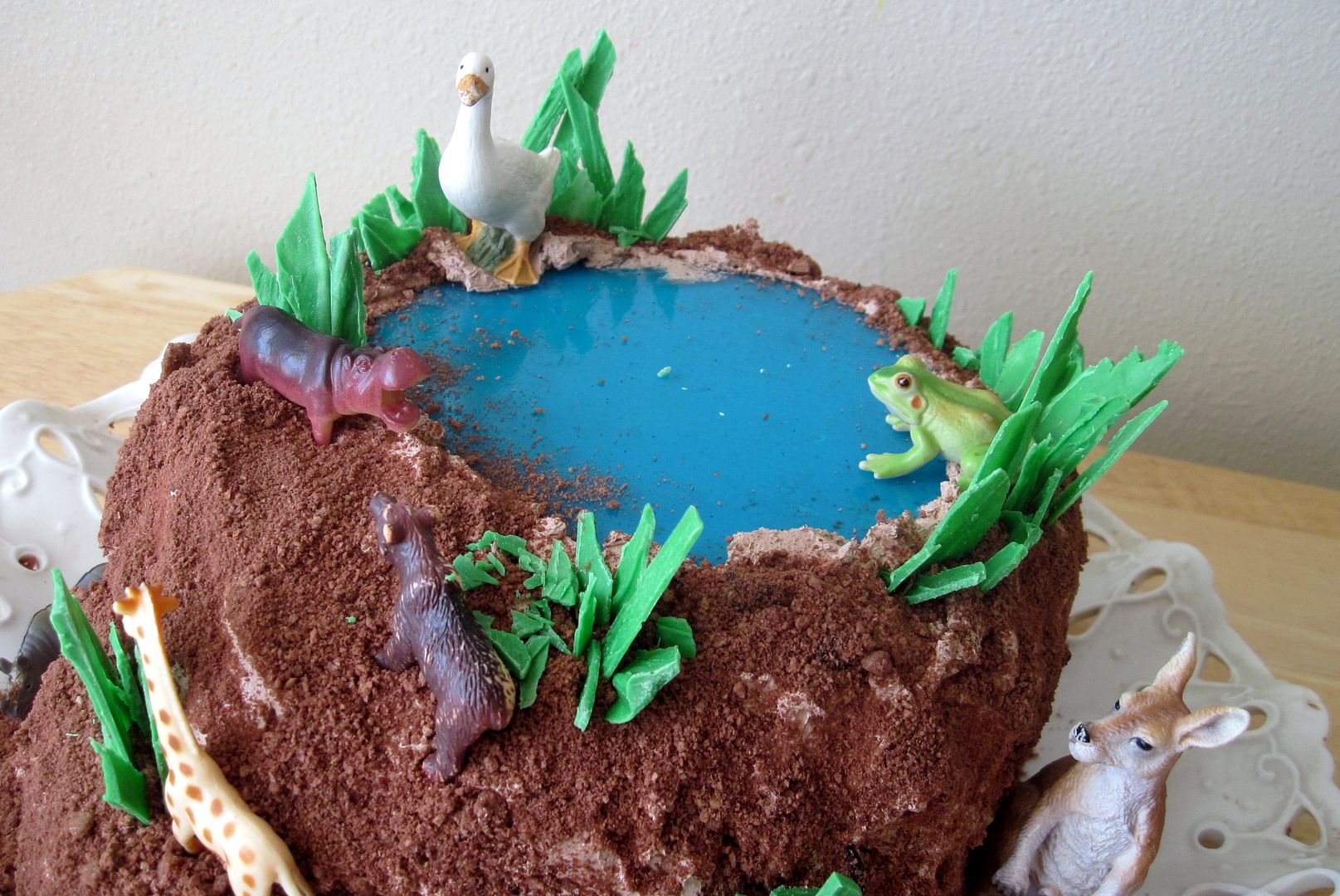 As the girls arrived, we had them work on some coloring sheets that I'd found on the internet as a gathering activity. They seemed to enjoy that, and it kept them all busy as everyone made their way to our house and as Eric and I got things ready for the real fun.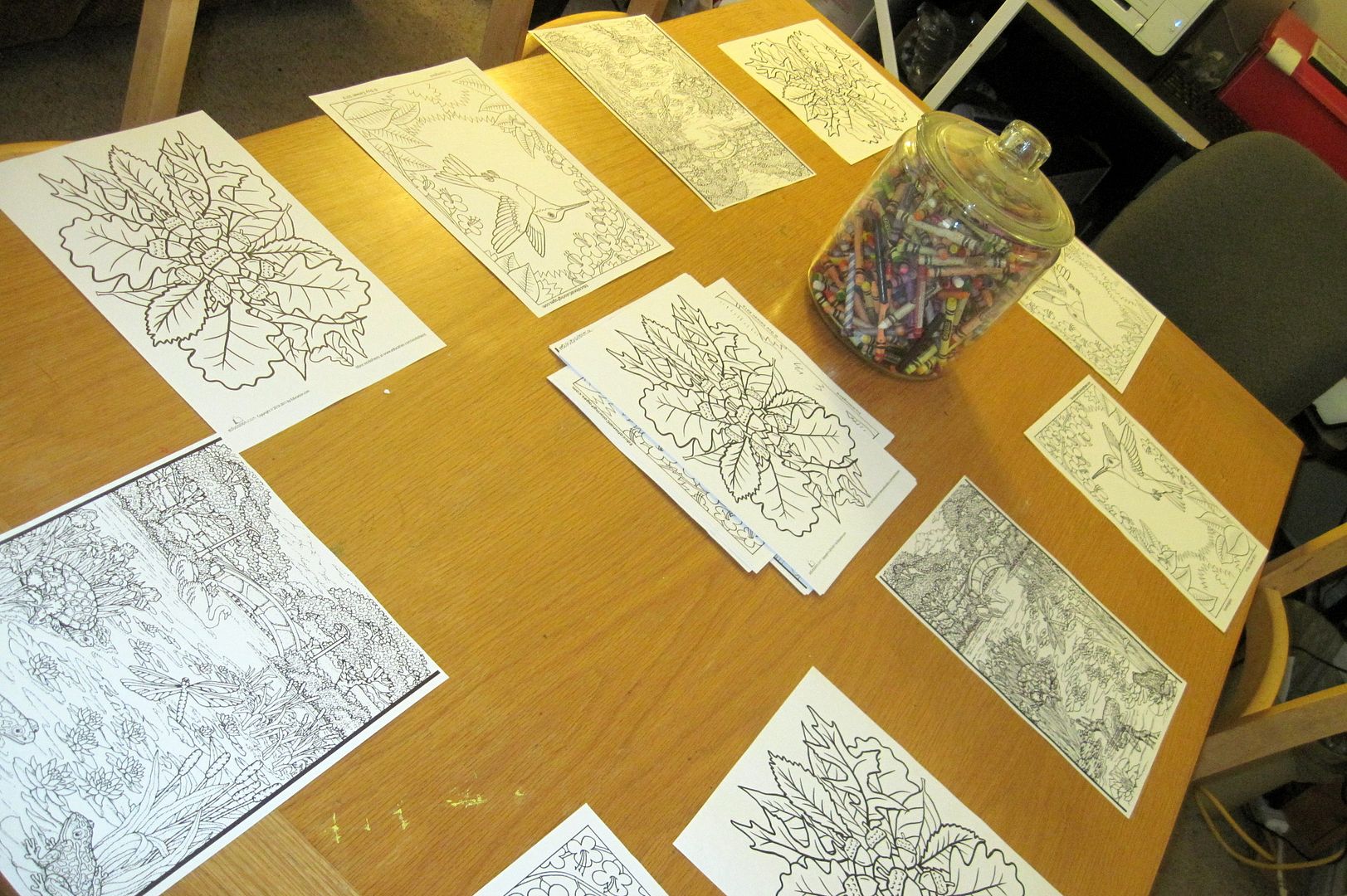 I found a "
Nature Explore Kit
" work-up on Pinterest, and basically decided to use many of Kara's ideas. We ordered some bug jar craft kits, and just for fun, and because we decided to make non-candy goodie bags, we got some bug tongs and magnifiers as well.
So, once all our girls had arrived, we put away the coloring pages, and got to work making bug jars. They came together pretty quickly (we also the glue dots that Kara recommends), and all the girls were thrilled with their jars.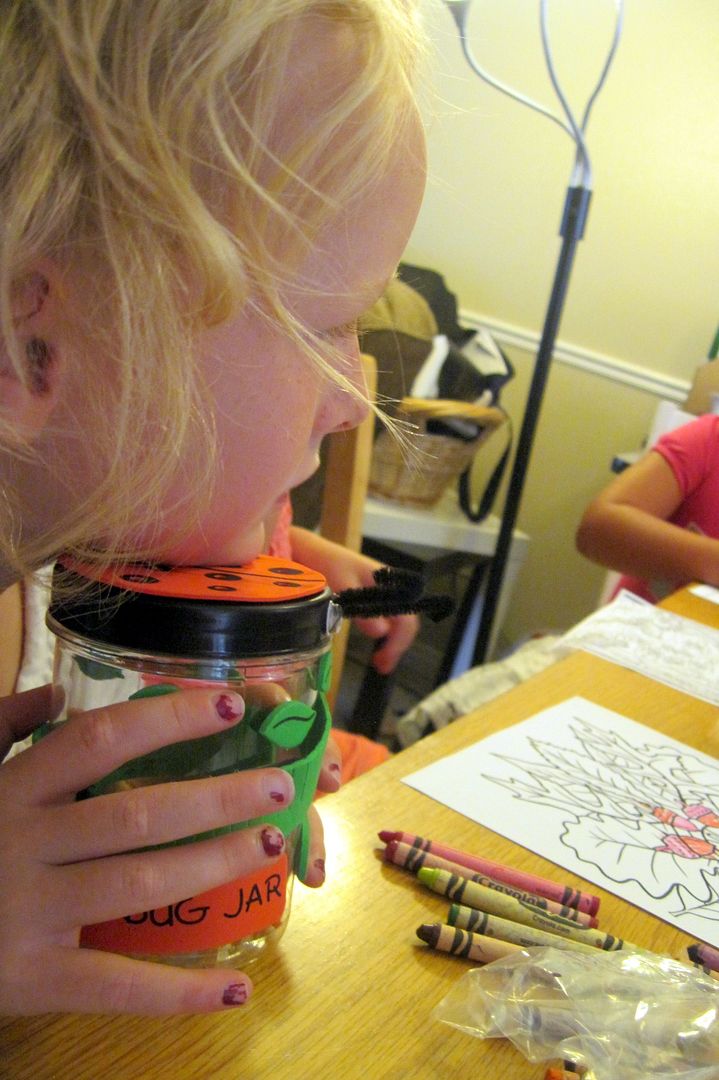 After all the jars were done, we sent the girls out to find their nature! I made an impromptu rule that anyone who was five or less needed to have someone with them who was seven or more, just to make sure that we didn't have any girls running into the street or getting lost or something, and then we gave them a perimeter, and turned them loose.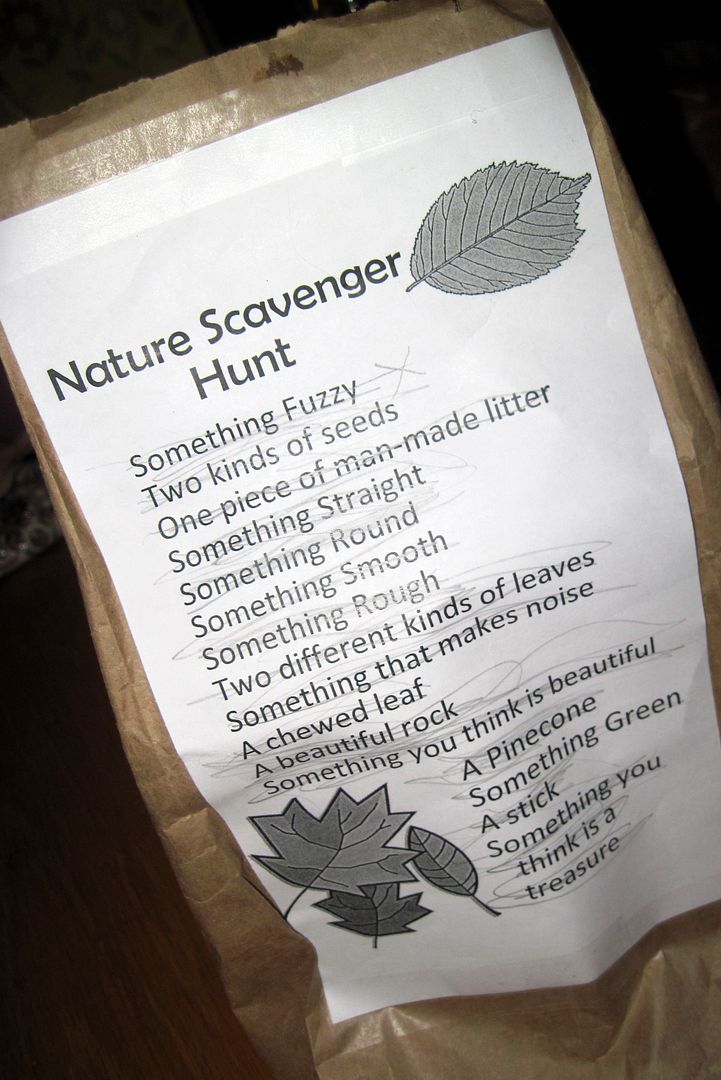 As it turned out, they all searched on their own for about 10 minutes, and then they all pretty much joined up together and hunted in a pack. So, that was kind of awesome.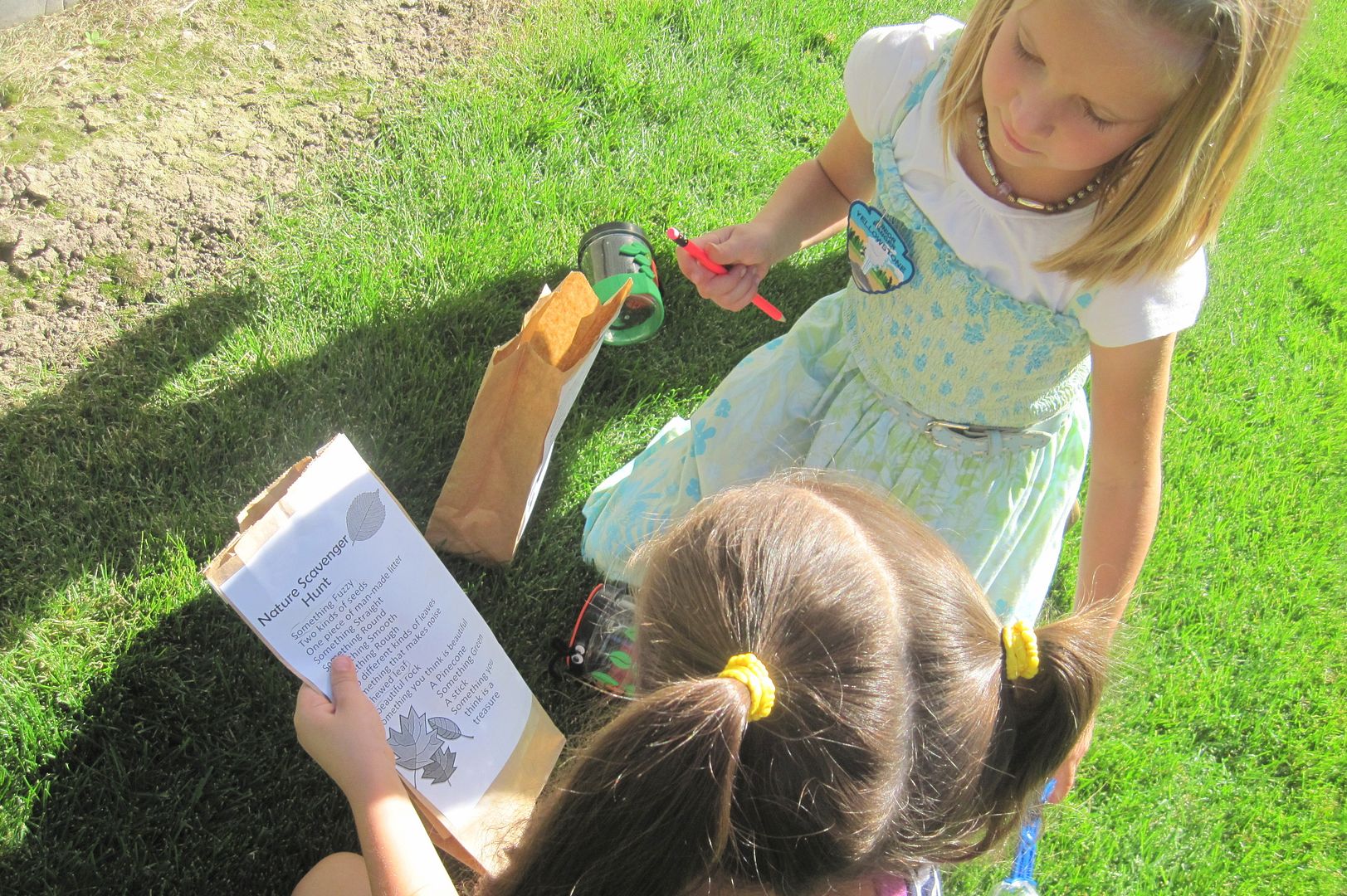 While the girls were filling their scavenger sacks, Eric and I moved the cake and ice cream, the paper goods, and the tablecloth outside.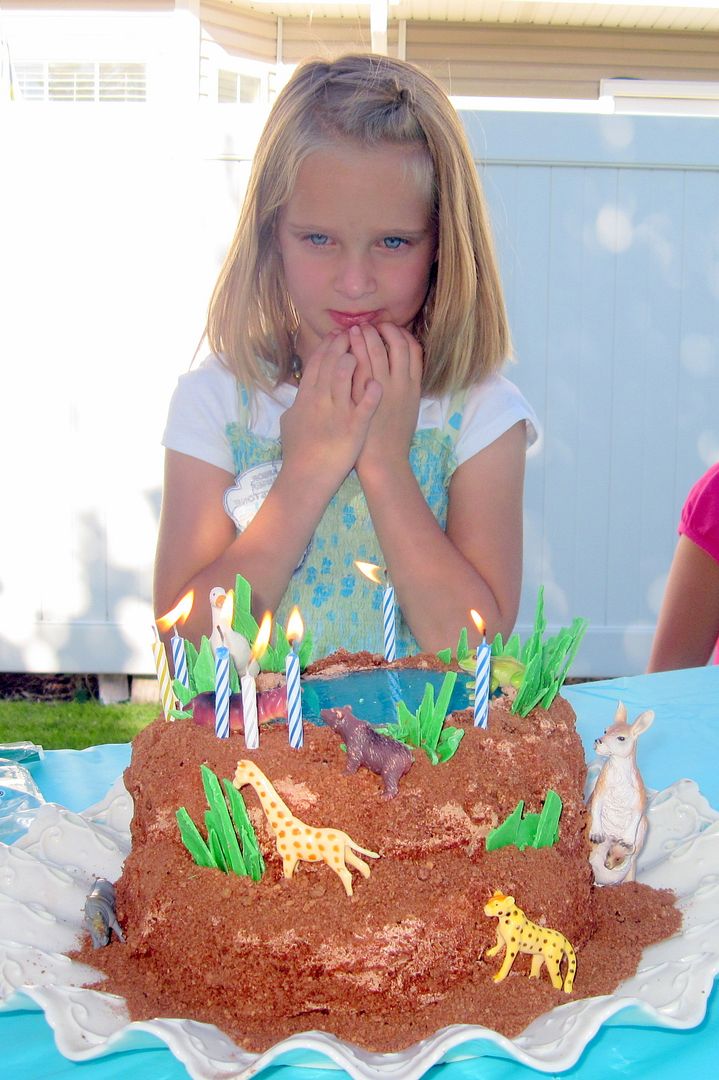 All in all, it might have been our most successful birthday party to date. If you ask me, scavenger hunts are
the way to go!
We may do one every year.