If you're looking for a good roll recipe, might I suggest this one?
Mom's Rolls at Simply Better at Home
(Or as I think of them "The Best Rolls I've Ever Had"
Last year I decided that I would make these rolls for Thanksgiving. I'd been eating them for years, courtesy of my friend Heidi, but had never tried to make them on my own. I was a little intimidated, knowing how good they could be, and also knowing how disappointed I'd be if my efforts turned out to be sub-par, but luckily for me, they turned out to be little morsels of deliciousness. Yumma, yumma!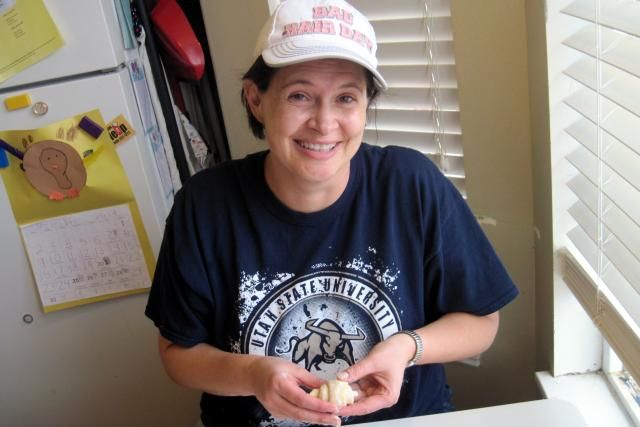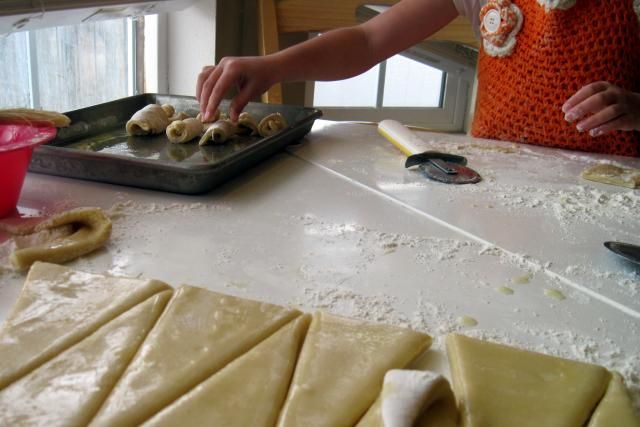 And now, in case Heidi should someday take down her blog, I'm going to copy her recipe here, for my own (and possibly your) roll-making convenience:
In a small bowl, combine and then brew until very frothy (usually about 5 minutes:)
1/2 cup warm water
2 Tbsp yeast
1 tsp sugar
In a large bowl (like a kitchenaid bowl, perhaps)stir/dissolve:
1/2 cup oil
1/2 cup sugar
1 cup hot water
Add and stir well:
2 t salt
3 eggs
yeast mixture
Mix in (it should still be somewhat sticky and a little lumpy):
5 cups flour
Raise for 1 hour
Punch down and on a floured surface roll out until about 1/3 inch thick rectangle. Brush softened butter on the dough. Cut into triangles and roll from the fat side to the point. Place rolls on a baking sheet sprayed with non-stick spray.
Raise for an additional hour.
Bake at 400 for 9-12 minutes.
Total project time: 2.5-3 hours