Awhile back, in my net-surfing adventures, I found some directions for making vapor shower disks--like the ones that Vicks used to make. Knowing that cold season would be coming, I printed the directions out, and put them into my ticker file, resolving to make some up when one of us found ourselves in need of a congestion-buster.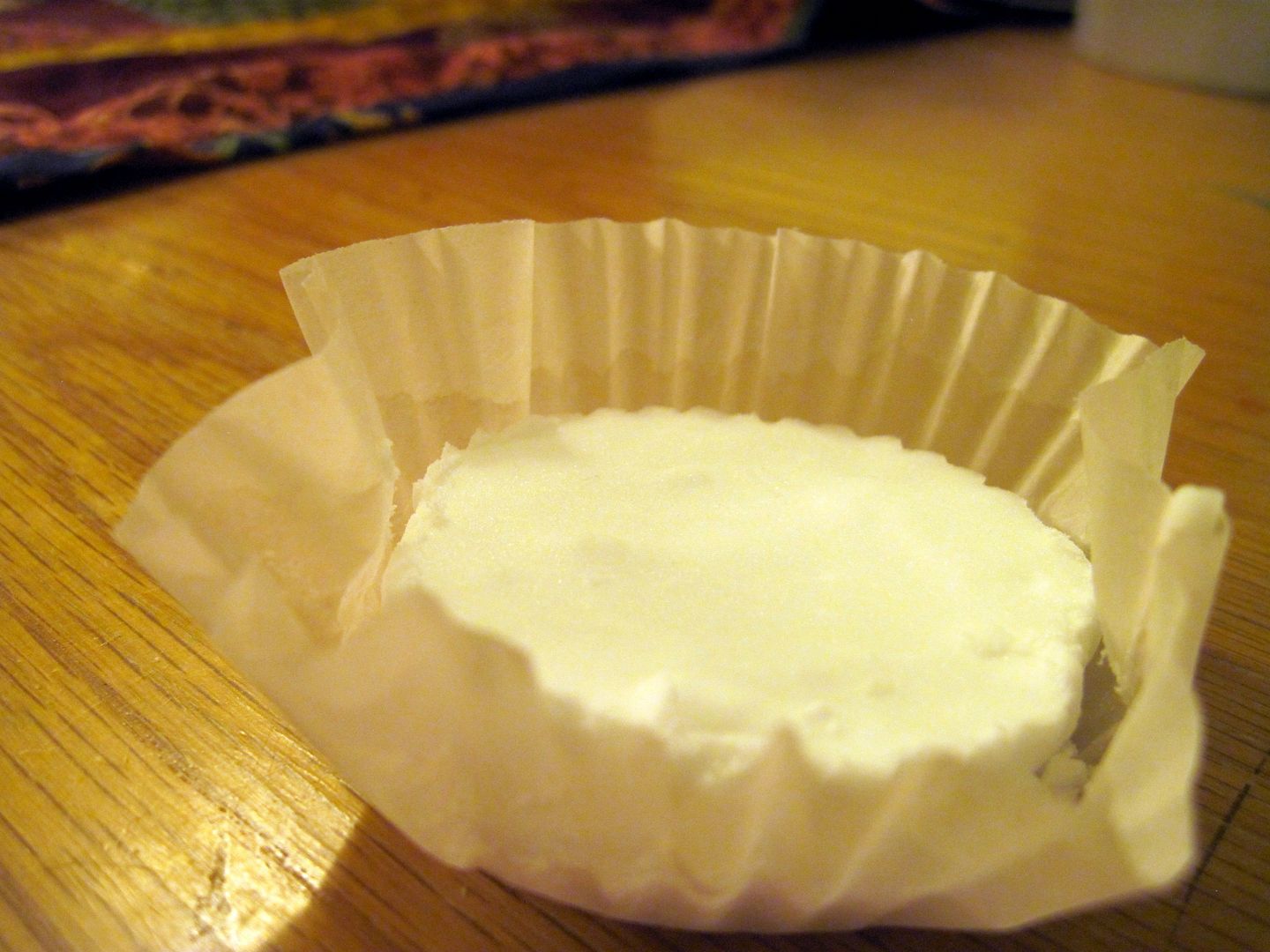 That day came this week, as my daughter found herself with one of those fall colds.
Following
these directions that I found on beingfrugalbychoice
, I took about
twenty
five minutes on a Tuesday night to mix up the ingredients. I let them sit overnight, and by bath-time on Wednesday (which turned into shower-time), I had a container full of fragrant shower disks. We popped one of them in the shower with my 7-year old, and within a few minutes, the bathroom was full of eucalyptus and lavendar vapors, and all our sinuses were much more clear than had been the case earlier.
Suffice it to say, we're fans.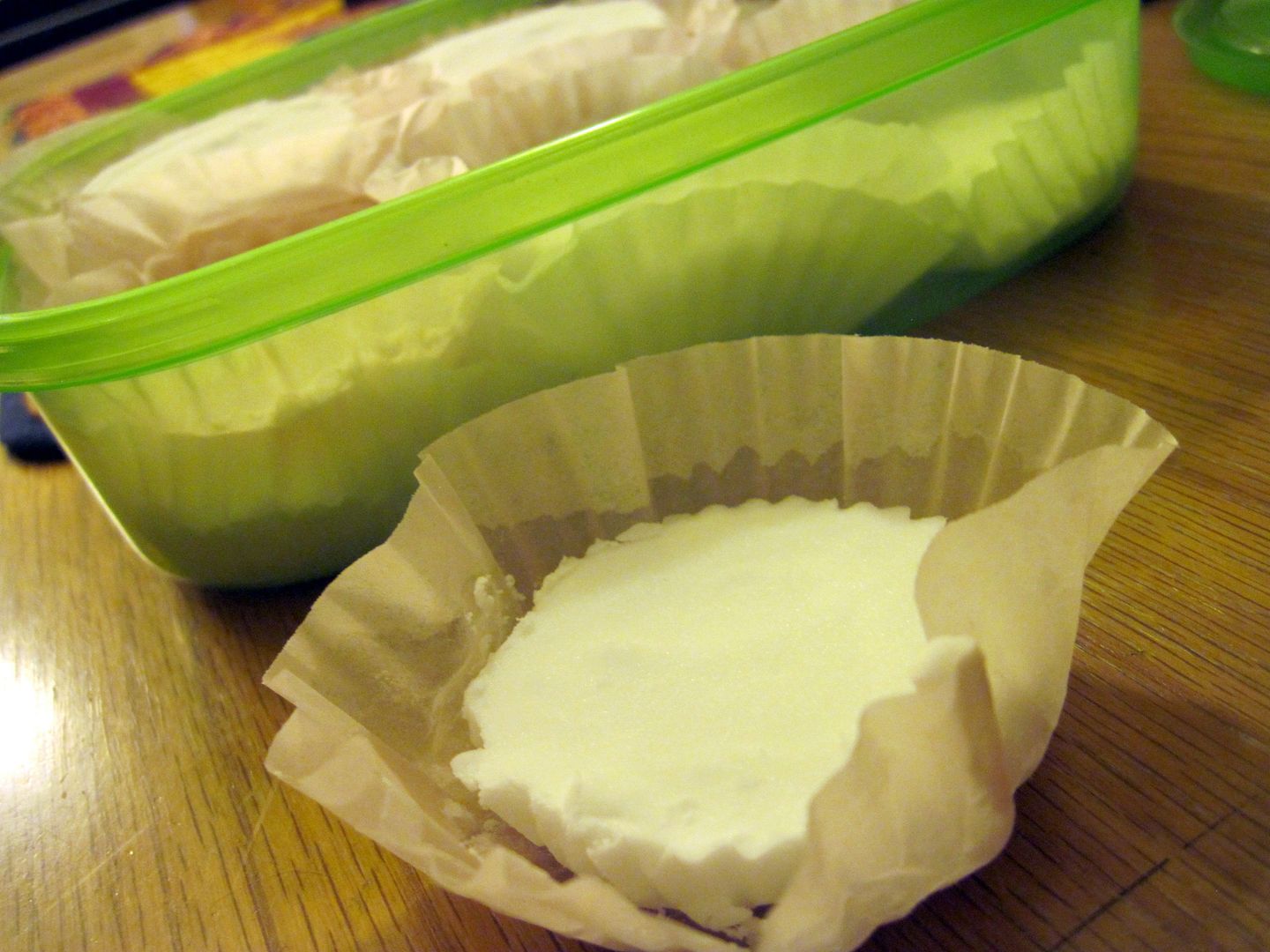 You'll need the following:
-2 or so cups baking soda
-enough water to turn that baking soda into a think paste--with a consistency that's kind of like putty
-15 drops each of essential oils--eucalyptus and lavendar (Sarah at frugal by choice also adds rosemary oil, but I didn't have any, so I left that out)
-A muffin tin (I filled up one of my 12-cups, and about half of another, but I didn't fill them full. If you fill the cups full, you won't need two tins like I did)
-Muffin liners
Place the baking soda into a mixing bowl.
Slowly
add the water until you have a thick paste/putty-like texture. Then add the essential oils.
Spoon the mixture into the muffin tin (filled with liners) and let sit out overnight, preferably for at least 12 hours.
I store them in a plastic container, as seen above.
*These disks are a little bit crumbly. Sarah
has a set of directions
to cover this, which involves baking the disks before adding the oils, and maybe I'll try that version when I use all of these. For now, I'm satisfied with the results I got here. Not bad for a little experiment.