Every once in awhile, we have a more-successful-than-expected family home evening. Since it's not an every day occurrence, when it does happen, I like to take a minute and commemorate the moment, partially so I can remember, and reflect about what went right, and partially so I can have a little bit of a celebration. Life is always more enjoyable when there are celebrations to be had, that's my motto.
For this particular family home evening, we made our own outdoor marshmallow roasting pot. I had seen a picture of one on Pinterest earlier in the summer, and it looked like it was something that someone of my skills and interest could manage. Turns out, I was totally right.
Basically, we took a terra cotta pot (I purchased one for $3 at Wal-Mart), and lined it with a sheet of aluminum foil. Then I filled it to the top with charcoal briquettes (I used the match light variety), and lit them on fire.
While we waited for our briquettes to burn down to appropriate roasting temperature, our daughter gave us a lesson from our old family home evening standby,
The Friend
.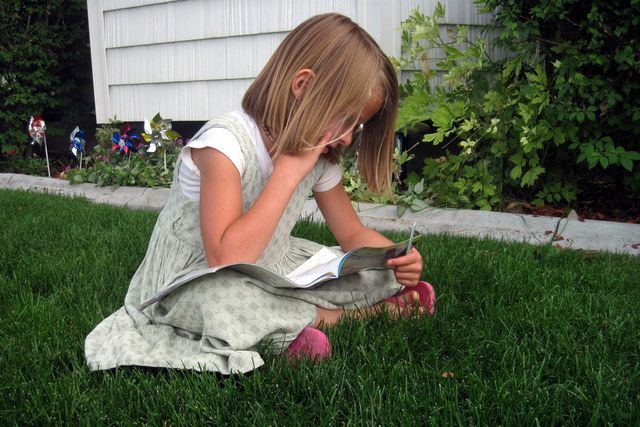 Then we took our forks and got to roasting!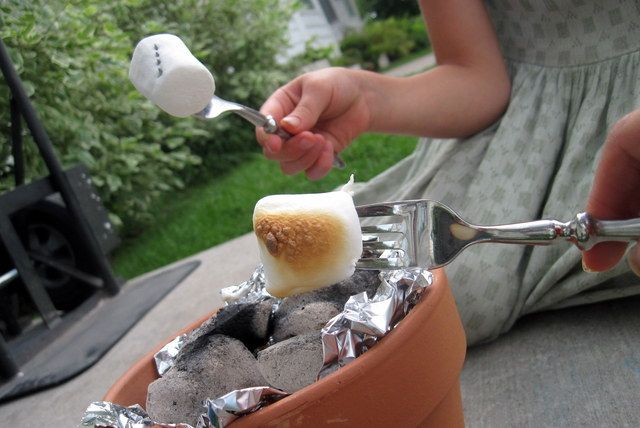 When it was all over, we doused the pot with water from the hose, dumped all the innards into the dumpster, and put the pot away for future s'more making joys. Simple, cheap, and tasty--what's not to like about that?