You may not find this all that interesting--I have it here more for a record of my own personal family history than for any other reason.
Sometime around May of this year, I received an unexpected phone call. A man named Larry Decker called our home, introduced himself as a cousin of mine, and proceeded to inform me of a Decker family reunion that would be taking place in June in Salt Lake City. As he shared more and more of the details of the reunion, my interest (which at the beginning of the conversation had been quite tepid) heightened considerably. We exchanged e-mail addresses, and to make a longer story shorter, Father's Day weekend found me meeting my parents at the Joseph Smith Memorial Building for the first of two Decker family gatherings.
We spent the first night eating a gourmet meal, and listening to several family members speak, including Rod Decker, who has been a KUTV newsperson and is also a cousin of mine, apparently. In addition, Elder Don R. Clarke, of the First Quorum of the Seventy spoke to us, as well as his wife, Mary Anne Jackson Clarke. Sister Clarke is also a cousin. There were other speakers as well that evening, and although the program went a little long for my taste, I wasn't sorry that I attended. We spent the night at Aunt Florence and Uncle David's house (though they weren't there, they still allowed us free reign of their home, which I thought was really quite nice of them), and got up the next morning for the second and final day of the reunion, which was to be a morning of different speakers covering topics related to our ancestors, followed by a pot-luck barbeque in the back area of a Salt Lake area church.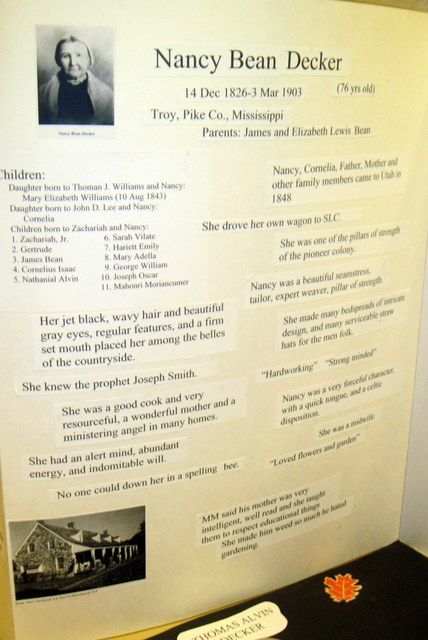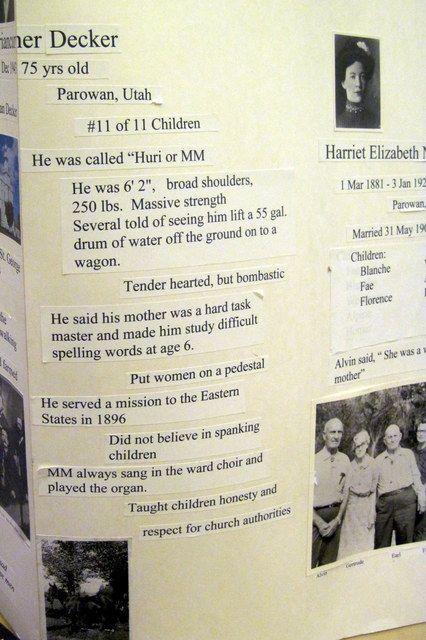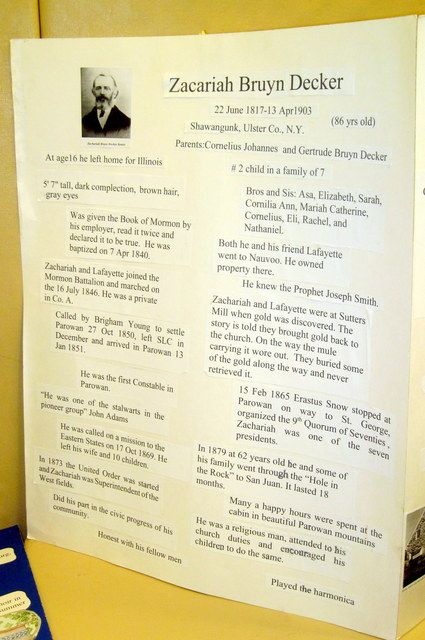 My first cousin Juliana (Davis) Wallace (as opposed to the rest of my cousins there, who were more along the lines of second and third cousins a few times removed) spoke at this meeting on the topic of my grandmother, Florence Decker Corry. She recently completed a biography on Florence, making her about as much of an expert on her life as anyone who wasn't personally acquainted with her could be. I enjoyed her talk very much, as well as many of the other talks.
While we were there at the meeting, I looked around and realized that for the first time in many years, I could look around and see all of Florence's children at the same place at the same time. Something that rare required me to take a picture, and so before we all went our way after the luncheon, and with the help of my father and my Aunt Liz, I was able to persuade them all to pose for a picture, along with their first cousin, Nancy Black.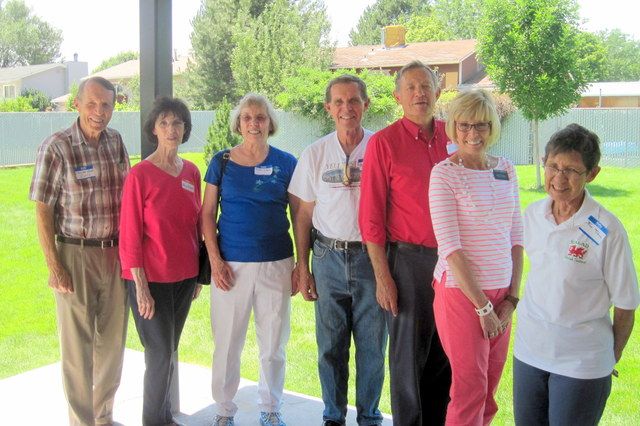 Uncle Jeff wanted to line up by height. That's because with Uncle E.J. missing, Jeff is the tallest in the group. He was (obviously) voted down, though.
They were really good sports about it all, but as soon as I started taking a few shots, the funniest thing happened. Suddenly, it seemed as if everyone at the reunion (and there were well over a hundred of us) immediately felt the need to rush over and get a picture of the group for their own collection as well! All of a sudden, my dad and aunts and uncles (and first cousin once removed) were posing and smiling and smiling and posing for picture after picture.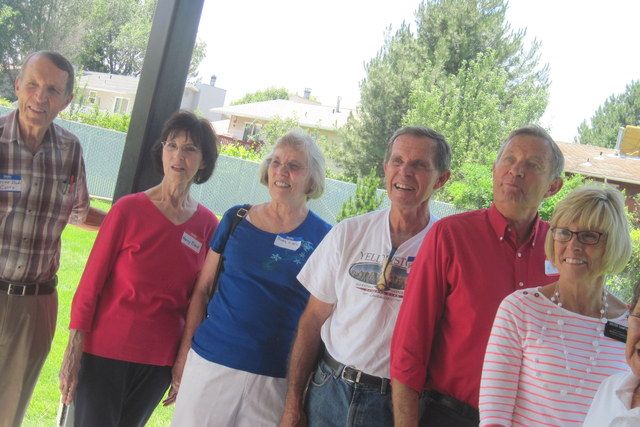 The longer the posing went on, the more hilarious the scene became. Uncle Jeff and Aunt Liz were exchanging teasing remarks to each other, Uncle Steve kept trying to bow out of the picture, the other aunts and uncles were carrying on with jokes and smart remarks, and my dad just laughed through the whole thing.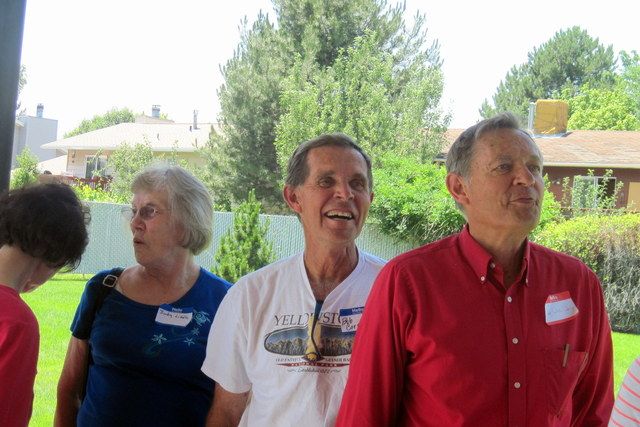 As I watched those siblings have so much fun laughing and playing together, it felt happily familiar to me, and not just because I've been watching them carry on together my whole life. The more I saw them playing around, the more I saw how their enjoyment of each others company is now reflected in the relationships that I have with my siblings, and the relationships that most of my cousins have with their siblings as well.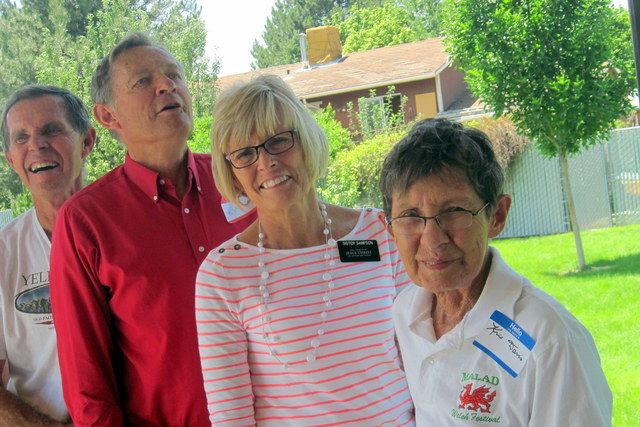 It was the best part of a really great few days.