So, last year for Mother's Day, we tried something new with our gifts, and found that they were appreciated quite a bit. So, since I took a few pictures along the way, I thought I'd share it all with you.
First of all, we sat down as a family wrote down some words and phrases that we felt best described four of the mothers who bless our lives. I later took these words to
wordle
, and created two or three collages for each of them, with different fonts and different colors. There was really no need to make more than one collage for each mother, but I couldn't decide which I liked best, so I went ahead and wasted the printer ink to have more choices.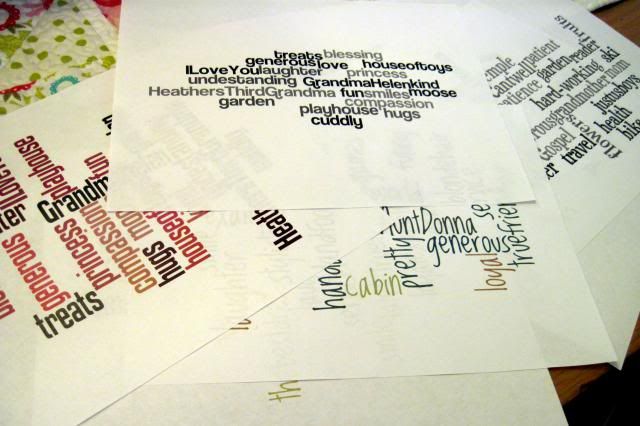 Because my own mother doesn't live near enough for us to hand-deliver her mother's day present, her gift mostly stopped here. We picked out the collage that we liked best, taped it to some chip board, and each of us signed the back of it. Then I put it in a manilla envelope and sent it off.
Not realizing that I was going to want to share this process with the world, I didn't take pictures of this step.
Either my mom absolutely loved her collage to pieces, or she was totally lying to me when I called her on the actual day of mothers. I'm gonna go with the former.
As to the others, a few days before Mothers Day, we broke out the paints, and got to work on embellishing our creations that would be hand-delivered.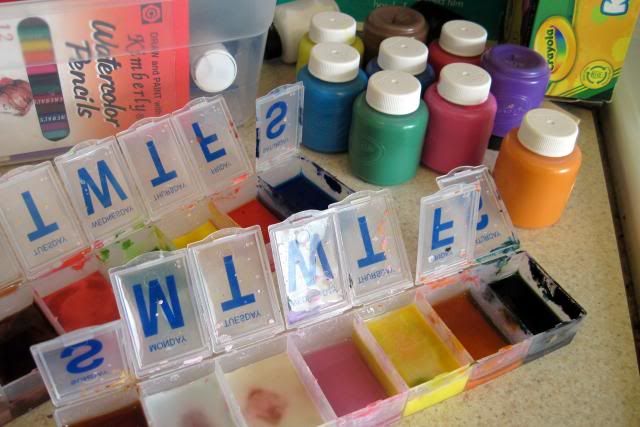 We took some 11x17 cardstock that I had on hand, and once I had trimmed it to the size I liked, we did a watercolor wash over the whole thing. Once that was dry, I traced around the wordle on the cardstock and called upon the girls to paint the "frame"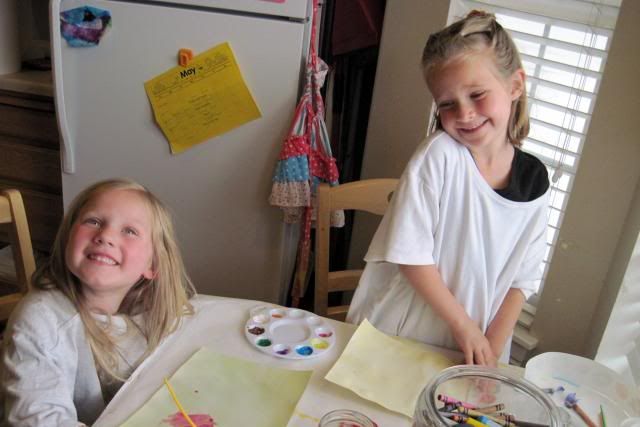 Some of the girls chose to start work on new Mothers Day Projects as well.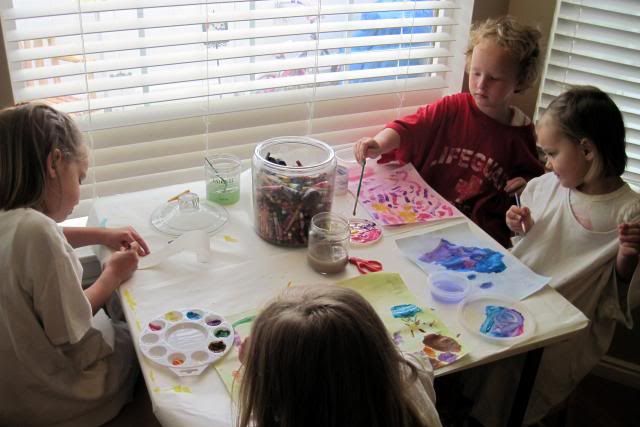 It was all very exciting.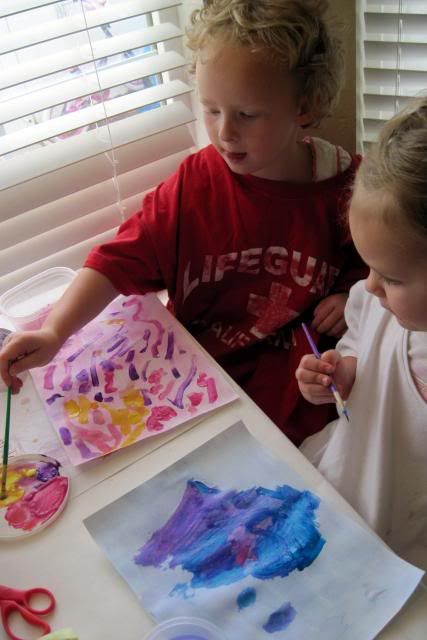 And necessitated much concentration.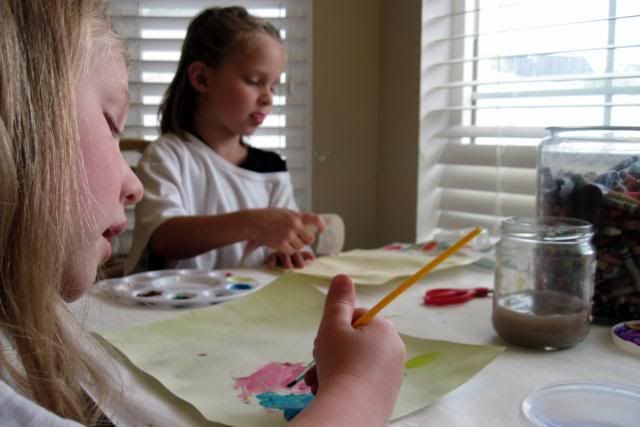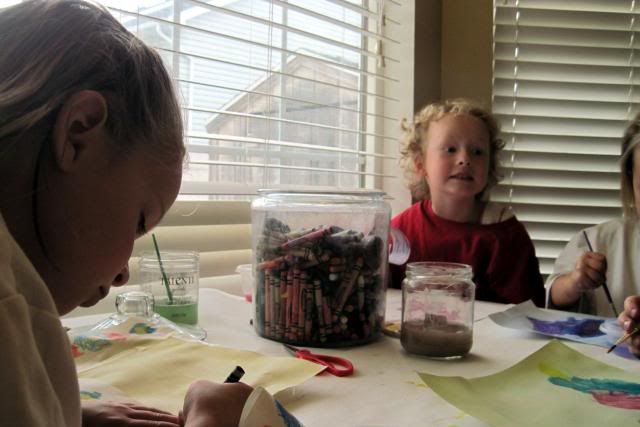 When our frames were done we hung them up to dry. . .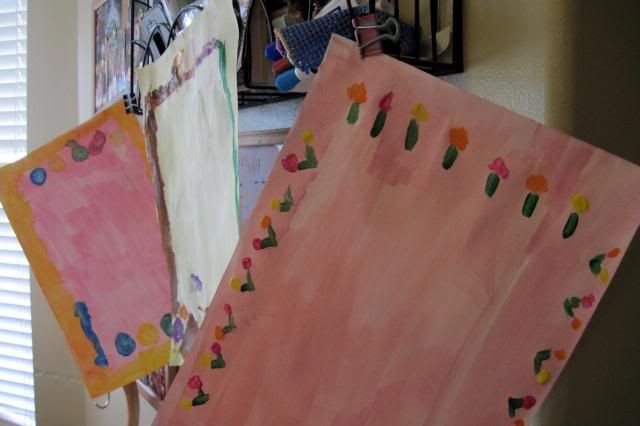 and when they were dry, we pasted our collages to the frame.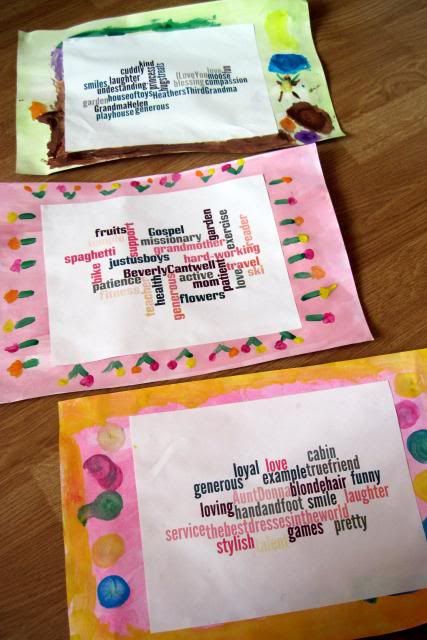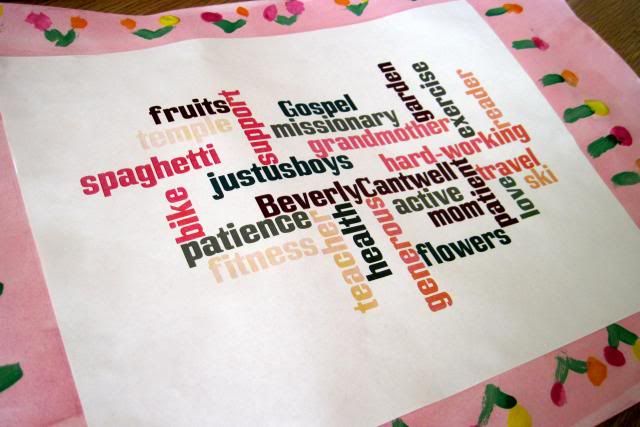 Seriously, what mother could resist something so splendid?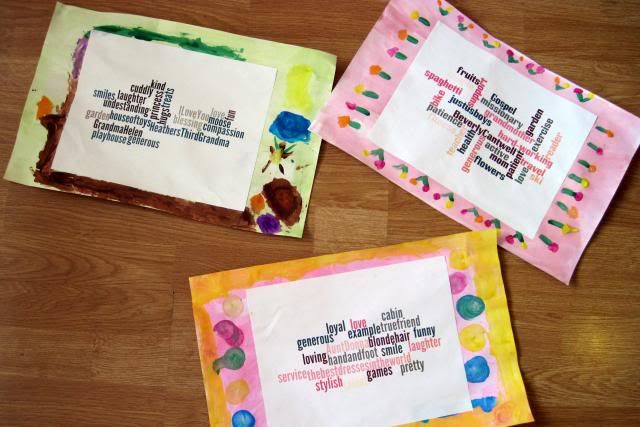 None of ours, that's for sure.