We have some North American Lions today, and if my calculations are correct, they were all discovered and photographed within the same week. Pretty cool if you ask me.
These next two pictures I shot on November 20th, while we walked from our hotel to Disneyland on our first full day in California.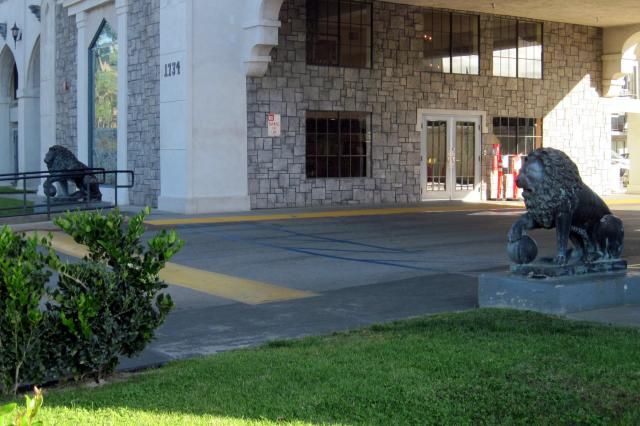 Meanwhile, Lyn was living it up in Merida, Mexico. She photographed this guy on November 18, just two days before I got the one above.
And then, whe have this beauty from Juliana, who was in St. Louis on November 22, waiting at a stoplight when she looked over a spied our friend here. She couldn't get out of the car (stoplight, remember?) but she managed a photograph (I assume she wasn't driving) and sent it to me. Notice the name of the shop--The Bug Store. How cool is that? According to
their website
, the Bug Store has brought elegance, romance, charm, and humor at great value for 25 years.
So there we have it, three lion pictures within six days, in fascinating places all over the continent, and as if that weren't enough, one of the lions lives at a place called "The Bug Store".
I don't know that it gets any better than that!