If you've been following my Christmas decor/ornaments posts through the years, you just might remember that I have a collection of angel figurines and ornaments.
Or maybe not. Either way, we're going to talk a little bit about that today.
I think my collecting goes back to a time when I was young and we were visiting my Grandma and Grandpa Willis at Christmastime. While there, I noticed a trio of singing angels that they had on an end table or something. The angels were fairly simple, made out of strong cardboard and fine (as in thin) yarn, but to me they were all that was magnificent about Christmas. I don't remember if I asked or hinted, or if my grandmother just saw my fascination and indulged me, but when we went back to Cedar City at the end of that trip, one of those angels went with us.
It sat atop our Christmas tree that year, and has every year since. I keep threatening to take it to my own home, since grandma
did
give to me after all, but my parents love it, and to be honest, it might not feel like Christmas to me if I didn't know that "my" angel was on top of "their" tree. So, there it stays.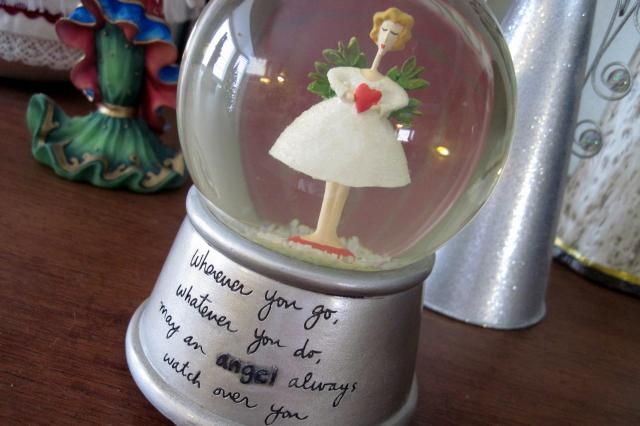 As I became more of an adult, I started collecting an angel or two on my own, and Heidi has followed what my grandmother started, by recklessly indulging me in my pursuit of beautiful Christmas angels.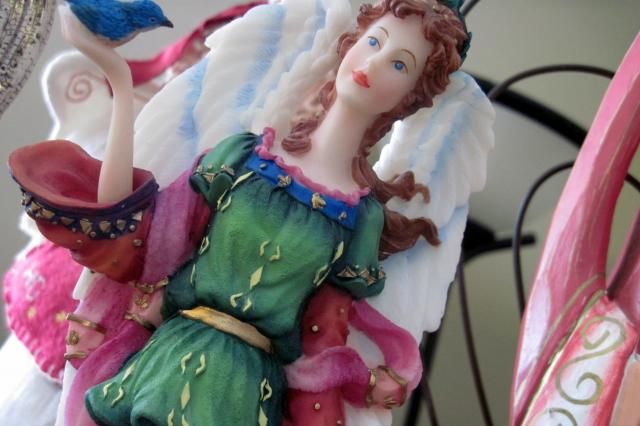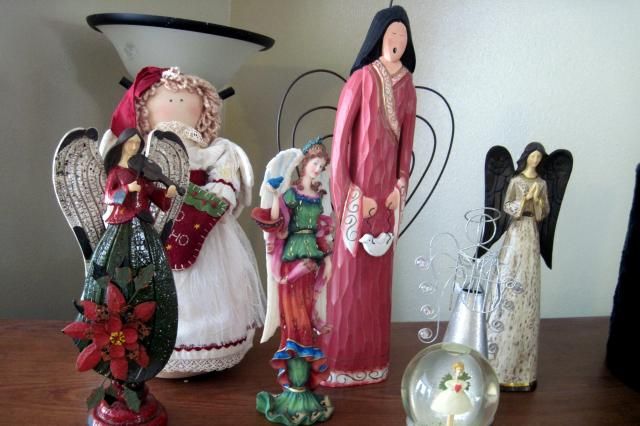 It's one of my favorite (albeit selfish) Christmas traditions, getting an angel from Heidi.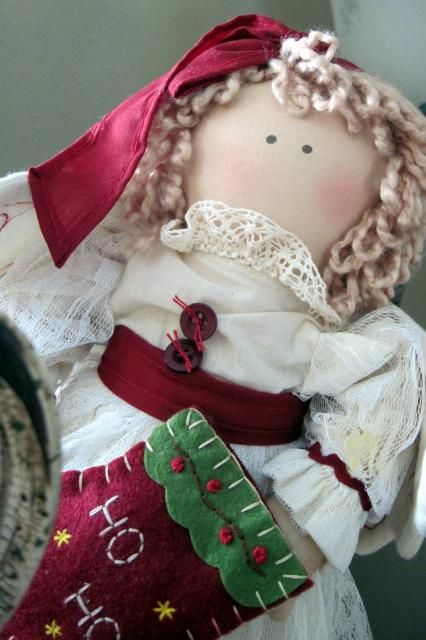 As I've pondered my love of Christmas angels, I've wondered why they might hold special meaning for me. Perhaps it's because I warm to
the roles that different angels played in the Christmas story, telling Mary of her impending role as mother of the Son of God, telling Joseph not to fear to wed Mary, telling the shepherds of the marvelous miracle of Christ's birth just a short distance away. I especially love the "multitude of the heavenly host" that joined that announcing angel, singing their joy, simultaneously adding solemnity and celebration to the best announcement that ever was or ever would be made.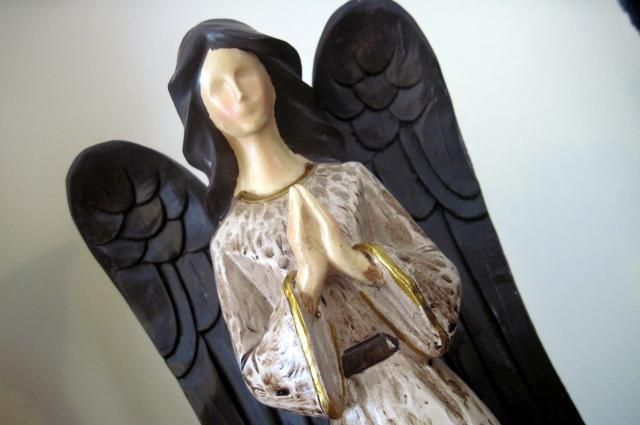 And if that reminder happens to be pretty as well, well, what's not to like about that?