On Labor Day this year, Eric's sister came up with her family to hike to the Temple Fork Sawmill. They invited us to join them, which was a real treat.
The hike is about two and a half miles through beautiful, and I DO mean beautiful country, filled with trees and streams, wildflowers and wildlife. At the end of the trail you come to a historical marker in a clearing of sorts. The marker shows where pioneers (mainly men) camped during the time of the building of the Logan temple and other buildings in Logan. They stayed there, cut trees down for the buildings, and floated them down the river to the valley. The wives would come up from time to time to visit their husbands, and there were a few women who stayed there to take care of cooking and other domestic work as well.
Anyway, it was a beautiful hike, and I was really grateful to be able to hike the trail with some people who actually knew how to get to the trailhead, and then to follow the trail.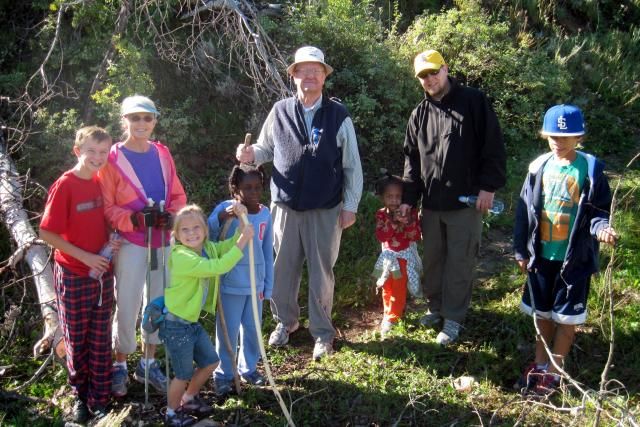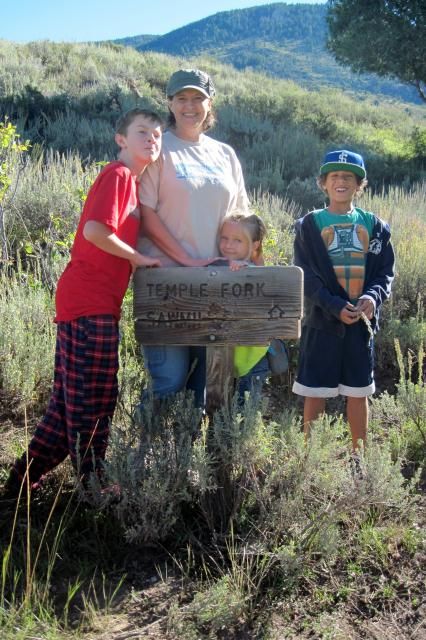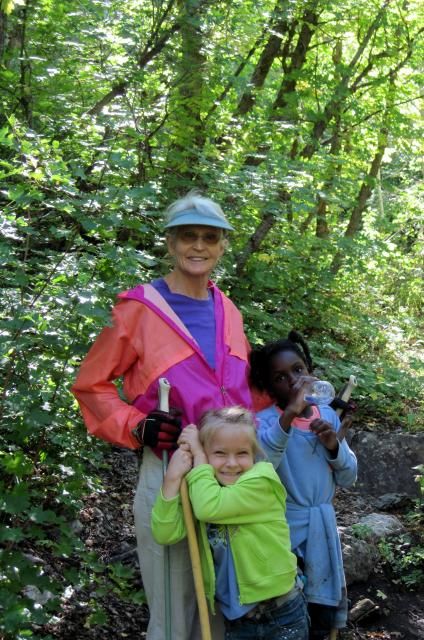 It turned out to be a truly delightful way to spend a morning. Great company, beautiful scenery, fresh air, and exercise? It doesn't get much better than that.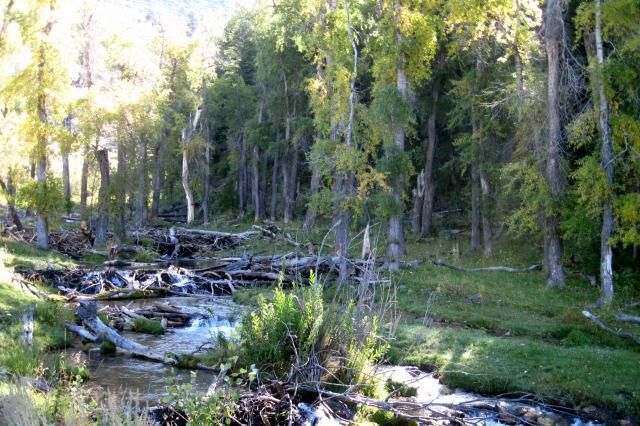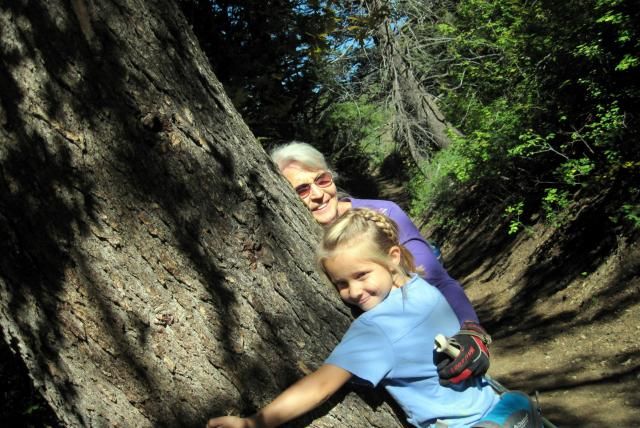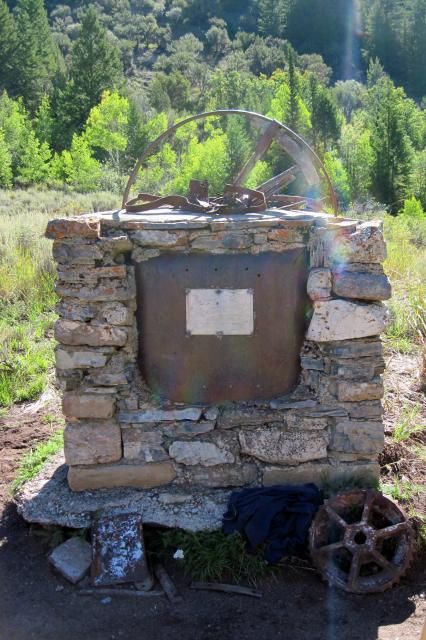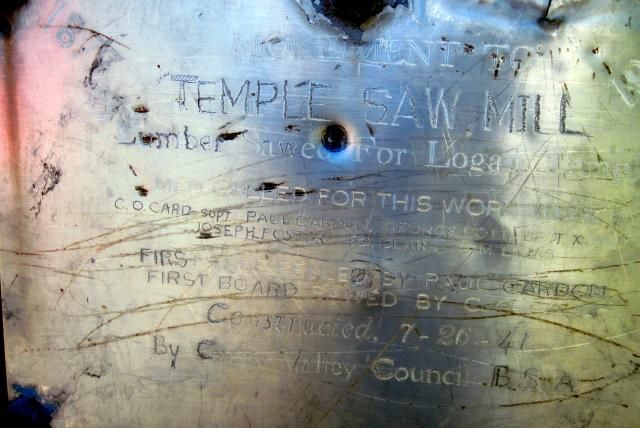 Looking at this picture (below) just makes me remember how well I married. I mean, Eric is great--really really great, and he would be worth marrying just for him alone. But, to score a great second mother and a marvelous extra sister in the bargain too? Now
that's
called a cup overflowing.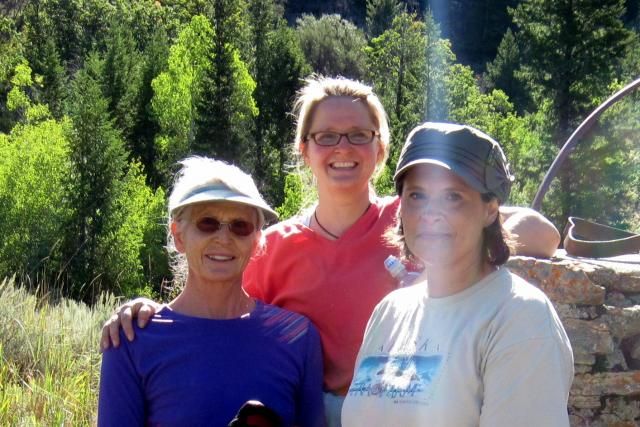 Sorry for the sap, but that's how I feel.