From China to Cache Valley--here's a pair of lions I took in a gated community near my own home.
This first picture is a bit blurry because while I don't mind marching up to within inches of lions when they belong to people I don't know, I'm a little more circumspect when I'm in my own neighborhood among people who I may or may not know in real life. So, I had to use the zoom feature for these guys.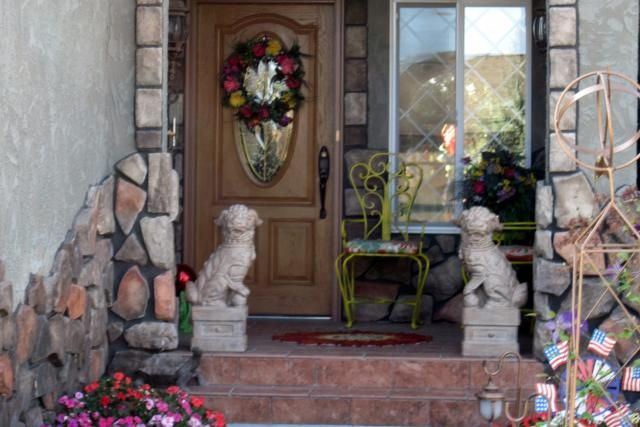 Here they are un-zoomed.