So, I learned a few things this year in gardening. The first is that my backyard isn't quite as sunny as I thought it was, as evidenced by the fact that the four extra tomato plants that I gave my neighbor ended up producing four or five times the amount of tomatoes that my plants did. Ah well. We still had a satisfactory crop.
Anyway, here's the schematic: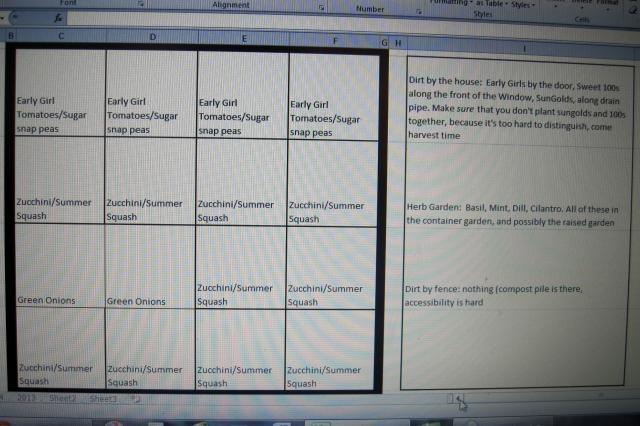 I planted flowers in the raised garden this year. The jury's still out on whether or not I'm going to do that again. The volunteer mint kind of took them over, but I did enjoy looking at the mix of the two, AND I like the thought of providing flowers for
our world's dwindling pollinators
. Along those same lines, I kind of want to plant milkweed somewhere in hopes of providing a place for the Monarch Butterflies that have been so hard to find over the years. So, we'll see, maybe I'll turn this raised garden into a little pollinator spot. I draw the line at bats though. Pollinators or no pollinators, bats freak me out, and I don't want them in my garden.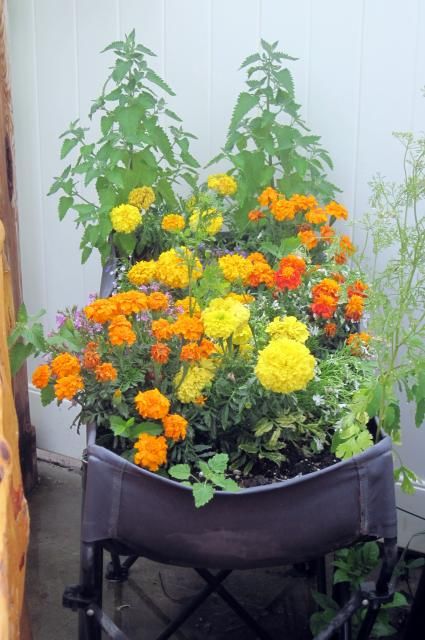 Once again, the strawberries produced no fruit. So, I've dug up the strawberries, and next year, these pots will be all herbs. Basil (lots of basil--that pesto is fabulous), Dill, Oregano, Chives and Cilantro. Not too much Oregano, those babies kind of take over. Maybe I'll try Rosemary as well.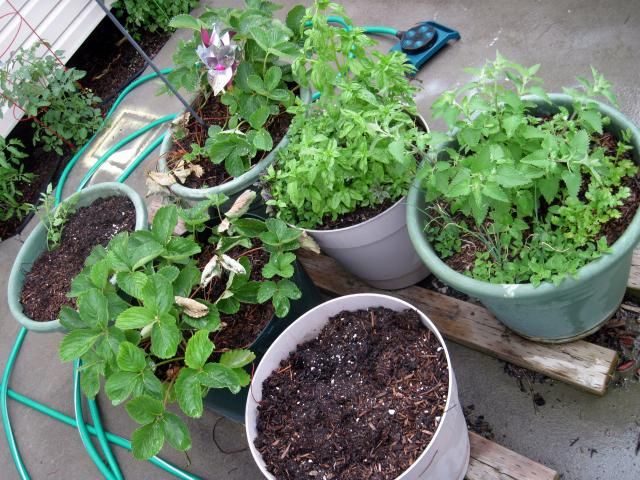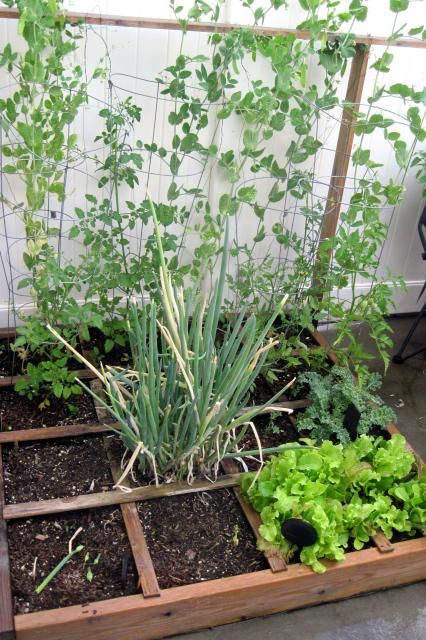 This year I planted peas in the back of the square foot garden, and I found that they shared quite well with the tomatoes--when the peas died (and dried) out, I cut them out to make room for the ready-to-produce tomatoes. Symbiotic perhaps.
Next year I want to make at least one tomato cage using wire mesh (the kind used for reinforcing concrete). Instructions here at
Mother Earth News
. I'll put it in the corner by the rain pipe, and plant sun gold tomatoes in it. If it goes well, I may do it again with all the others as well next year.
Lettuce Blend from Anderson's Seed is too bitter for our taste. Ditch it.
For the second year in a row, the Kale we grew wasn't tasty. Ditch it.
For the second year in a row, the Spinach didn't do well. Ditch it.
Keep the green onions, it's probably time to plant a new batch of those--the onions that I planted one (or two?) years ago are getting pretty tough. Also, as noted above, I'm going to try my hand at summer squash and zucchini in the square foot garden. Wish me luck.