So, sometime around the middle of July, I received an invitation from a floral company to order some free flowers from them and post a review here.
I know, right?? How cool is that?
However, it was the middle of July and life was crazy, and I didn't get back to them until August, and even though it took me over a month to get back to them, they were still willing to give me the flowers. Yippee!
And so it was that a few weeks ago, I found myself perusing the selection of flower bouquets over at thebouqs.com. I chose the
Desperado Bouquet
, partially because they remind me of
the gorgeous flower bouquet
that Eric gave me back during the Valentine's Day of our engagement, and partially because I just really really liked them. I placed my order and waited for my flowers.
The website told me to expect them in six days. I received a Federal Express tracking number via e-mail and tracked my flowers as they left their home on the side of a volcano in Quito, Ecuador and arrived in Miami Florida.
And apparently that was where they stayed.
After four days of watching them sit in Miami, I sent my good friends at bouq.com an e-mail explaining that the flowers had never arrived, and did they really want me to post a review about non-existent flowers? Almost immediately I had a response, asking me to select again, which I did. Six days later, I came home to a note on my front door stating that Federal Express had a package for me that they hadn't been able to deliver without a signature. This was a surprise to me, because I had specifically checked the "let someone else like a neighbor or something sign for this package" box when I ordered, but oh well.
I waited for the time to come when the note said my package would be at the Federal Express Office and drove over there--only to find that the package wasn't there, that Fed Ex had called the Bouq Company and received permission to leave the package on the doorstep, and that the driver was now taking the flowers
back
to my house.
I'm not gonna lie, that whole rigmarole was kind of frustrating.
However,
they were free flowers, so it was hard to get too indignant about it all.
Later that evening, I returned home to a large box containing
gorgeous
flowers, flower food, and instructions on how to set them up and care for them. It was a glorious day in Casa de Cantwell, no question about it.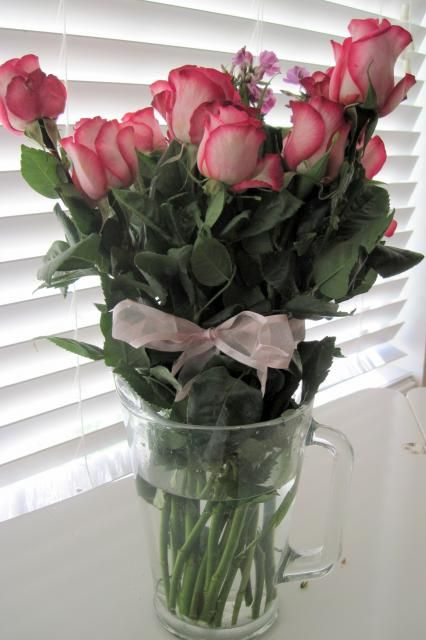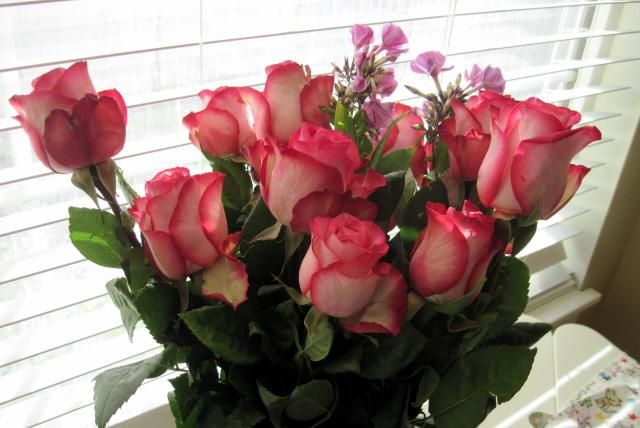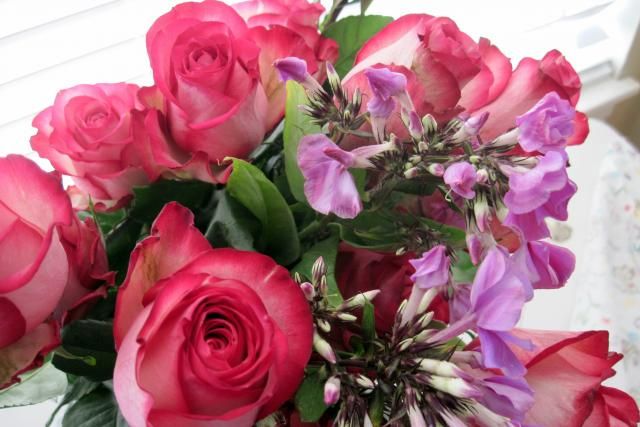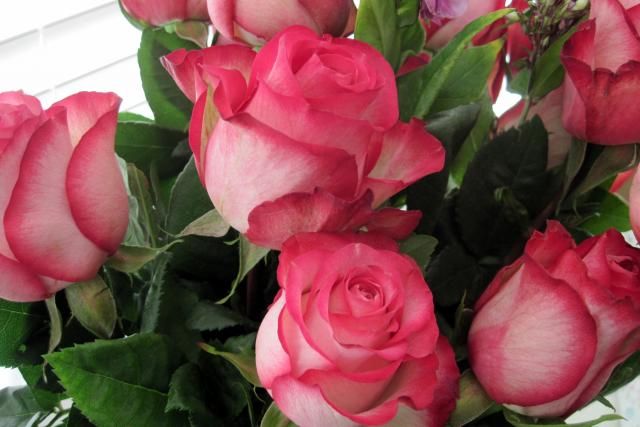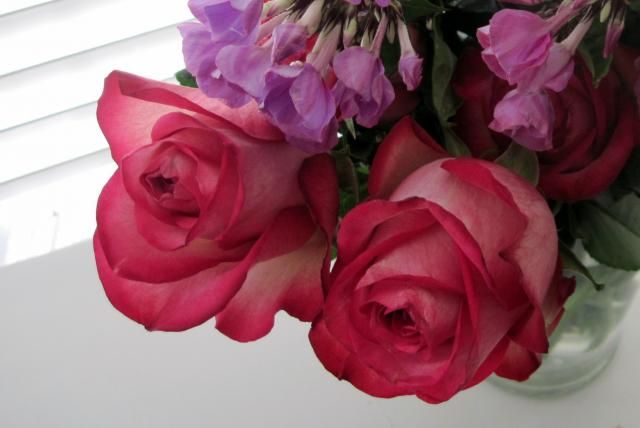 The website promises fresh, high quality flowers, and as you can see, that this is
exactly
what they delivered. These flowers were beautiful on the day we received them, and they stayed beautiful for many many more days--more days than I'm accustomed to, frankly.
So, for my overall review: The flowers are gorgeous, absolutely gorgeous. At $40 per arrangement (including shipping), I feel like they provide good value for the money. Having said that, the delivery issues I encountered
(while understandable--they are coming from the other side of the world, remember)
would make me very wary of sending these for any special occasion for which a specific date of delivery would be important, i.e. an anniversary, birthday, show opening, etc. However, if you are the kind of person who likes to send flowers "just because",
this might be the perfect company for you.
It's fun to think of roses growing on the side of a Volcano as well, don't you think? Definitely a perk.