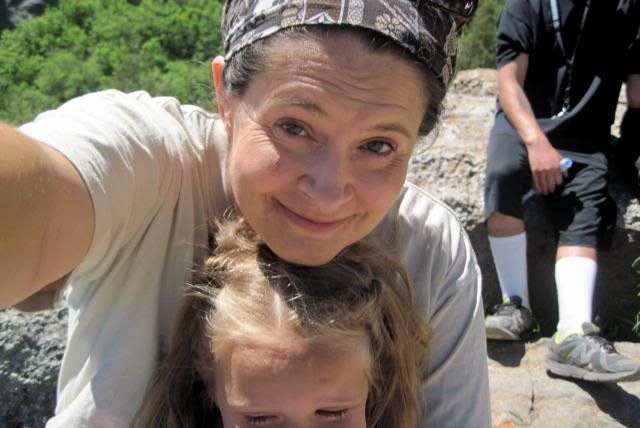 Oh, hello there. How's it going?
For me, good. Here's a bit of the latest:
My company opened our shows last week, to
rave
reviews
. That's always a nice result.
Sunday I taught my first lesson to adults in about seven and a half years. We had a Primary inservice meeting-the first (and probably last) of my Primary Presidency tenure. Good times.
I've been working on dishcloths lately crochet-wise. I think of all the items that I crochet, the dishcloths are probably the most useful, and arguably the most appreciated. At least by adults, at any rate.
Our experimental garden this year has been a bit of a trip. The herbs are growing like gangbusters. I planted a lettuce blend mix this year, and it is growing well also. Unfortunately, we had a salad of said lettuce about two weeks ago, and the three of us unanimously agreed that this particular lettuce mix was much too bitter for our consumption. So now we use that lettuce mix for doll salads, roly poly food, etc. On a brighter note, the tomato crop is coming along nicely, and that's really all I care about when it comes to gardening anyway.
I've been following the Kate Kelly/Ordain Women situation on and off lately. I don't really want to get into a whole treatment of it all here, but I find it all interesting and heartbreaking and fascinating and disturbing. Mostly I'm saddened by how polarizing the issue has been, and how it seems like neither the pro-OW group or the anti-OW group have anything good to say about each other, despite the fact that both groups have good people in them who are earnestly trying to do what they think is right. (I also imagine that both groups have not-so-good people in them who are perhaps not quite so earnest, but the optimist in me believes that there are more of the former than the latter in both camps). I'm not in agreement with OW's goals or methods personally (big shocker there, I know), but even so, I'm unhappy with the schism that this issue is causing with my fellow Mormon sisters.
Heather's calling to me for her bedtime songs, so this will be the last item. About a month ago I sang in a flute/vocal duet of the hymn
Be Still My Soul
at the Saturday night session of our Stake Conference. I had sung the song in our ward earlier this year, and our stake music chairperson happens to be in our ward and heard us, and asked us to do it again for the stake. So we did. I felt like it went well, really well in fact. Most meaningfully to me, I felt an unusual amount of peace and as I was singing the last verse:
Be still my soul: The hour is hastening on
When we shall be forever with the Lord,
When disappointment, grief and fear are gone,
Sorrow forgot, love's purest joys restored.
Be still, my soul: When change and tears are past,
All safe and blessed we shall meet at last.
Isn't it nice to think of a time when change and tears are past, and when we are safe and blessed and meeting the Lord? I doubt that it gets any better.
And with that I leave you to go upstairs and sing Heather her four bedtime songs. I get to choose two and she chooses two. I think I'll choose L-O-V-E and The Skunk Song tonight. We can't get too predictable around here, you know?