Last December, there was a period of about a day and a half when Eric, Heather, and I were in the same town with all my siblings, nieces, nephews, and parents. So, naturally, we all put on our red and black and white and gray Sunday clothes, and tromped down to Southern Utah University to get our pictures taken while sitting on snow-covered rocks.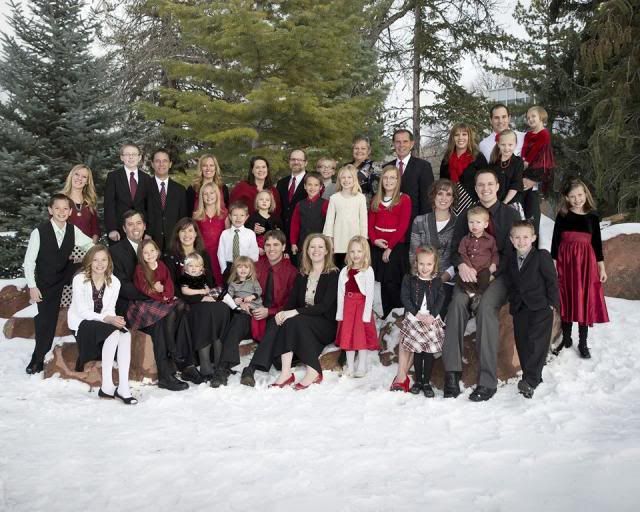 We've had family pictures in the past (many many times), but this time around for some reason, it feels a little different to me. It's a bigger treat this time around to look at this group of people--a huge group, honestly, and realize that every single one of them holds a significant piece of my heart within them. That's not a small thing, you know?
* * *
And now, just for fun, here's a little walk down the memory lane of the Bob & Barbara Corry Family: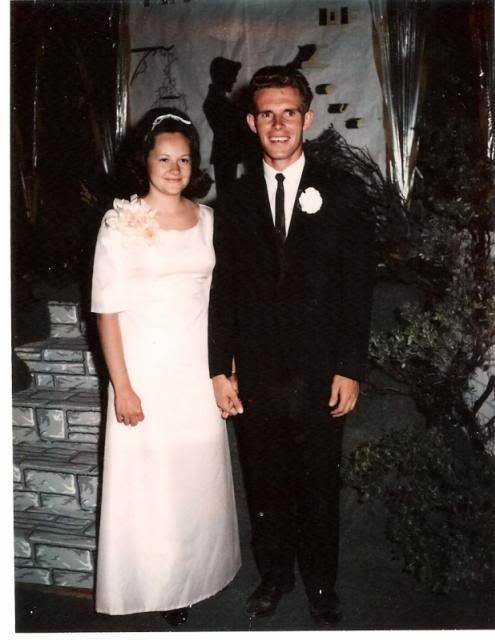 kid-less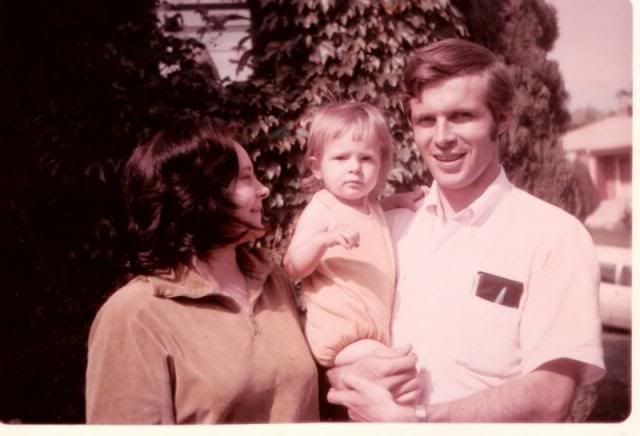 One fabulous kid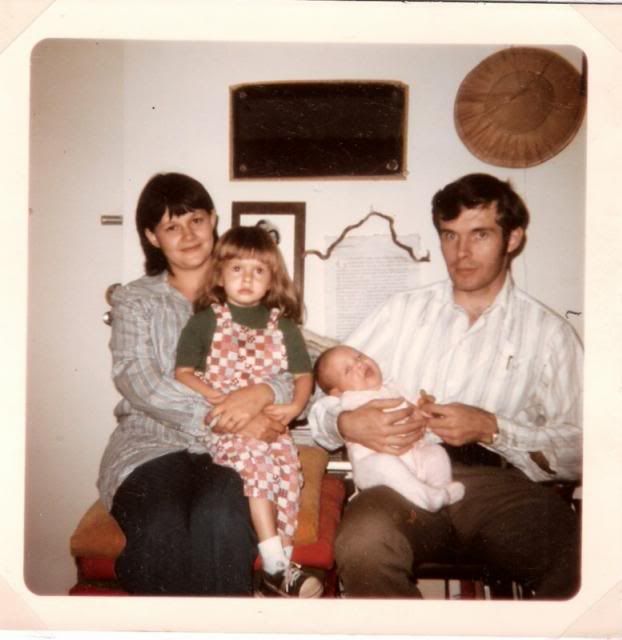 Two kids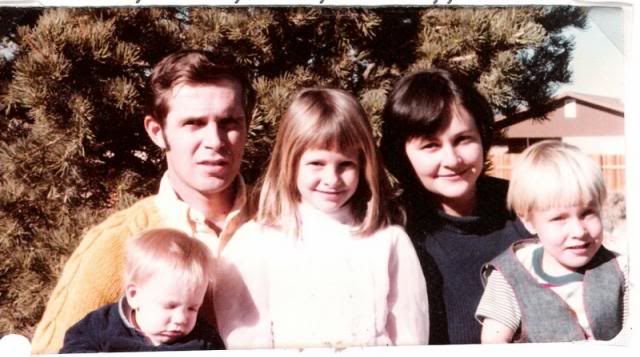 Three kids (and homeowners for the first time)
Four kids on Uncle Steve's couch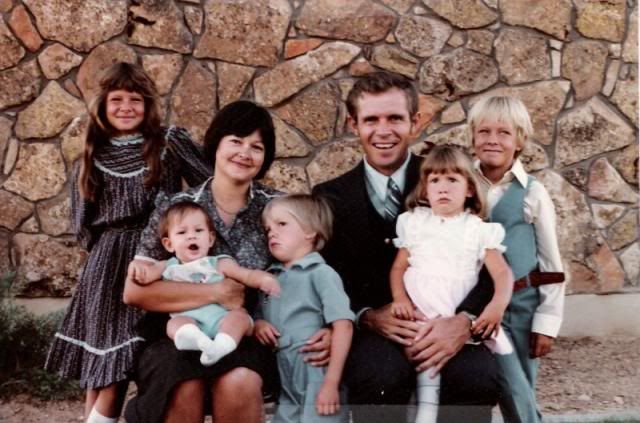 Five kids in front of the church on a Sunday afternoon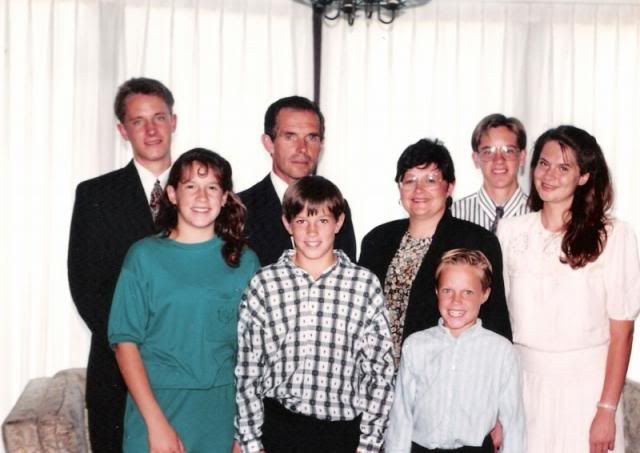 Six kids preparing for the oldest son to leave on a mission
And then, as a reminder . . .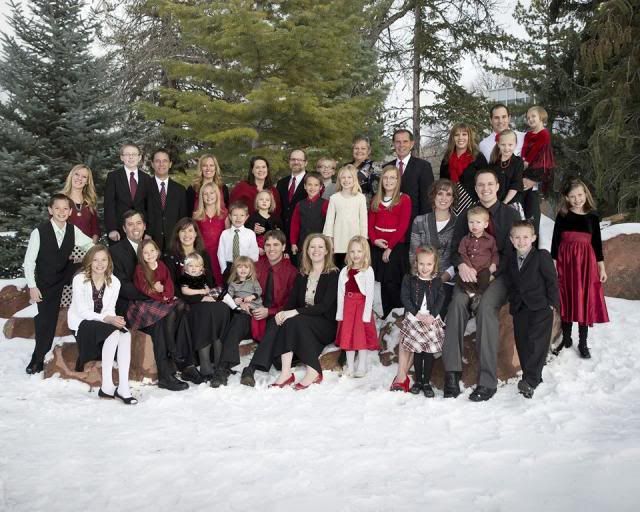 Six kids, six spouses, and twenty-two grandchildren (only twenty-one shown here--the picture was outdated before we were even able to get prints made up.)