Unless you are a Corry, or have a fascination with old photos, you will probably want to skip this one.
Awhile back, one of my cousins (she's my father's first cousin, which makes her my first cousin once removed if you really want to know the whole story) posted these and some other photos on facebook.
I love them.
They include photos of my great aunts and great uncles, people that are almost all gone now, people that I remember as sparkly-eyed but wrinkled, fun-loving but grey-haired, beaten-around (in some cases) but hopeful.
So, it's fun to see them here, long before I was even thought of, sparkly eyed, fun loving, and hopeful, with smooth skin, brown and blonde hair, and perhaps a bit more naivete than was the case when we became acquainted all those years later.
I want to keep a record of these photos where I can easily find them, and it seems to me that this is as good a place as any, and better than most.
So--In no particular order, here they are!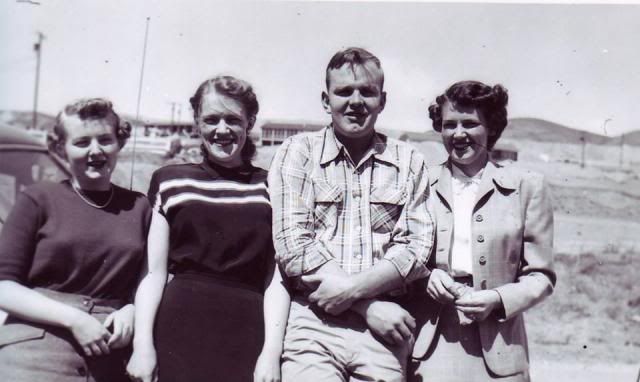 Cousin Pat, Great-Aunt Ruth, Cousin Martin, Great-Aunt Beth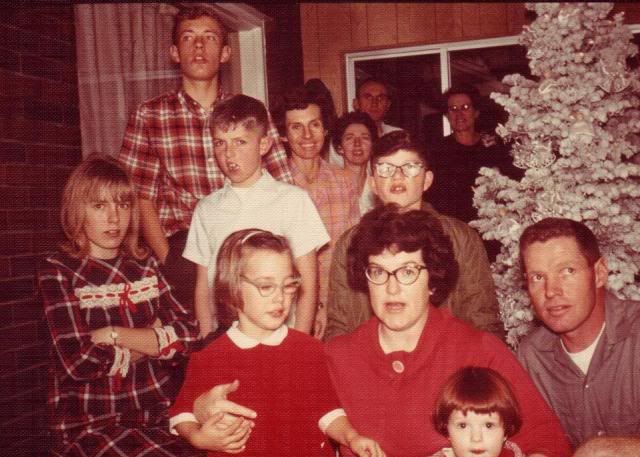 Front to Back, Left to Right: Aunt Liz, Cousin Sylvia, Great-Aunt Zona, Cousin Suzanne, Great-Uncle Lloyd, Uncle E.J., Uncle E.J.'s friend, Uncle Jeff, Aunt Kris, Grandma Iris Corry, Uncle Norman, Aunt Ruth. This picture looks like it was taken at Uncle Scott's house, which is where my brother Robert lives now.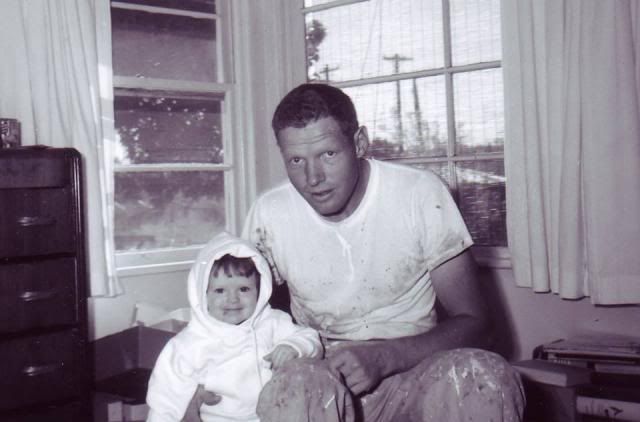 Cousin Suzanne with her dad, my Great Uncle Lloyd. He died before I was born, but he was a great friend to my dad when he (my dad) he was a teenager.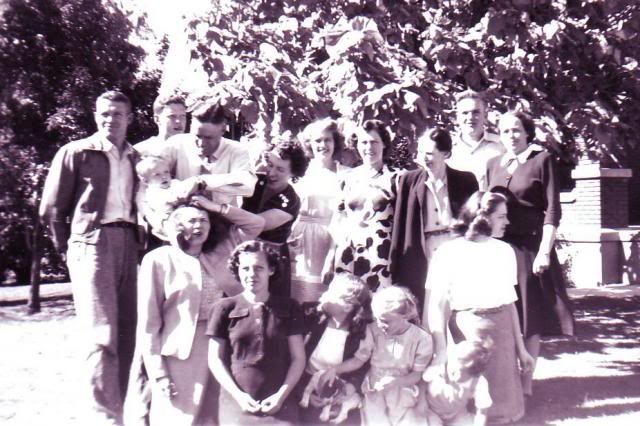 Front: Great Aunt Inez, Aunt Kristine, Cousin Pat, Aunt Judy, Uncle Steve, Aunt Beth
Back: Great Uncle Mel, Great Uncle Lloyd, Grandpa Corry holding my dad (who is pulling Aunt Inez's hair, that little rascal), Grandma Florence Corry, Great Aunt Ruth, Great Aunt Elma, Great Grandmother Abish Corry, Cousin Martin, and Great Aunt Virginia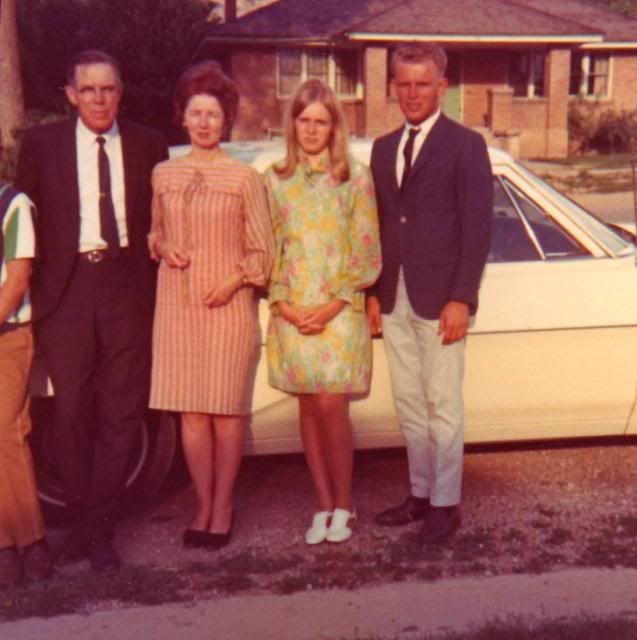 Grandpa Corry, Grandma Iris Corry, Aunt Liz, and my dad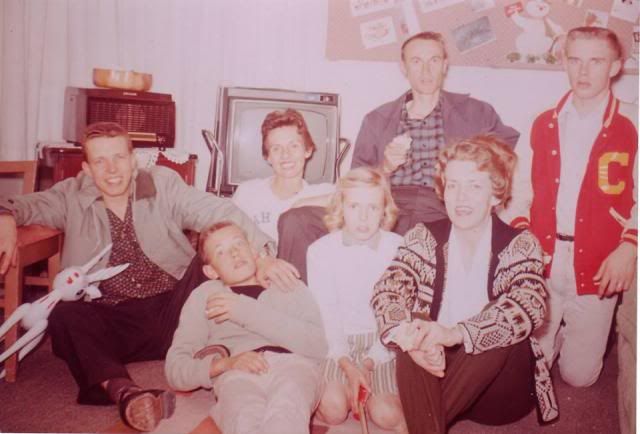 Possibly my favorite of the whole bunch! I love seeing this side of my father's family--so young, such good friends, so similar to how I think of my own sibling relationships.
Uncle Steve, Uncle Jeff, Aunt Kris, Aunt Liz, Uncle Norman, Aunt Judy, my dad.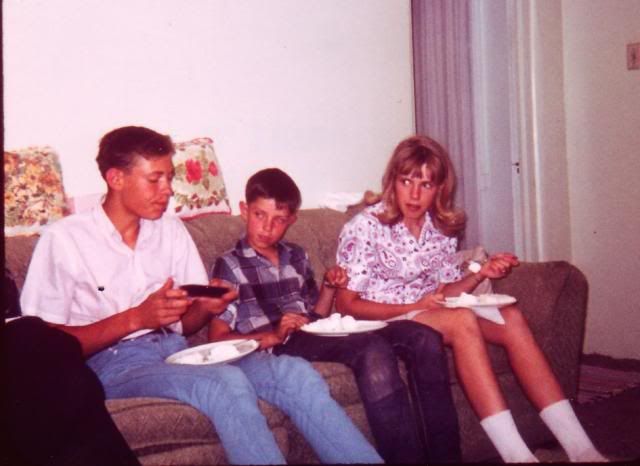 Uncle Jeff, Uncle E.J., Aunt Liz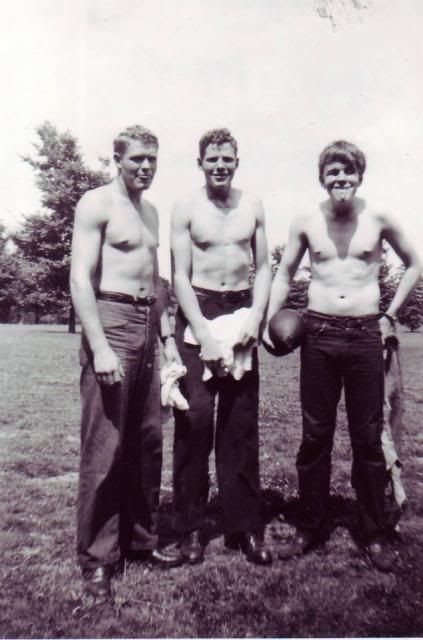 Great Uncle Mel, Great Uncle Lloyd, Cousin Martin (At the time of Martin's death, he had been the recipient of numerous awards pertaining to his work as a physician and advocate for abused and neglected children. He was quite respected and deservedly so, but I just thought of him as the man who could make the best Donald Duck voice at the Corry Reunion. His silliness in this photo reminds me of that side of Martin, and warms my heart.)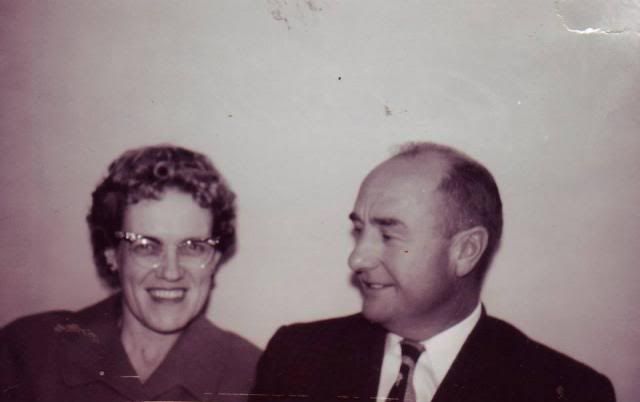 Great Aunt Ruth and Great Uncle Scott--they were like a third set of grandparents to me.
Front: Great Uncle Lloyd, Uncle Jeff (maybe), Great Aunt Beth, Aunt Liz, Aunt Kristine, the eyes of some man I don't recognize, my dad.
Back: Great Aunt Ruth, Grandma Iris Corry, Grandpa Corry, two women I don't recognize, Aunt Judy