*Title is a quote from the quirkily hilarious movie, Austenland. Rest assured there were no faces put into the fire in connection with this post.
So, waaaay back in December, a very generous member of the Board of Trustees of my company offered me (and every other staff member) a complimentary three-night stay at her Deer Valley condominium.
Best Christmas bonus I ever got.
Eric and I talked it over, and realizing that Deer Valley isn't the most family friendly spot in the world, decided to use it as a date vacation. But then, we got thinking about how that was kind of a waste, since the condo would sleep eight, and we aren't really big skiiers or golfers or other resort-y kind of people anyway.
And then I realized that a condo in Park City which would sleep eight would be the
perfect
place for a girls weekend. Coincidentally, we had been half-heartedly trying to put together a girls weekend for the Corry daughters and wives (and mom of course) for a couple of years. I ran the idea by Eric, he happily agreed with me, and after about a million e-mails between us all, my sisters, mother, and I had chosen the dates.
And so it was that towards the end of March, I drove the trusty Hyundai to Park City for four days and three nights of uninterrupted girl time.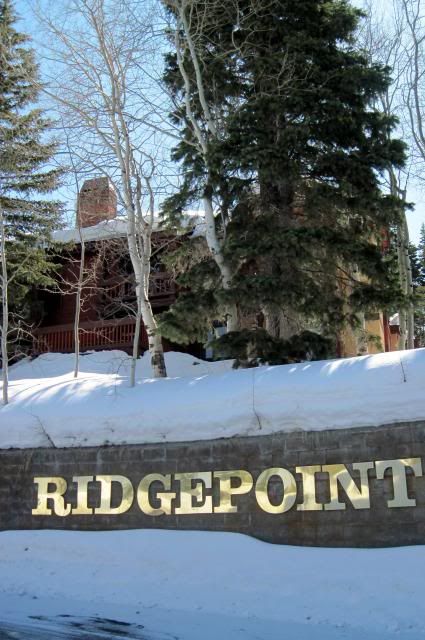 The scenery was gorgeous, if a little bit chilly for my sisters, all of whom were coming from either sunny southern Utah or sunny Arizona. For me in Cache Valley though, it was perfectly close to what I'm used to in March.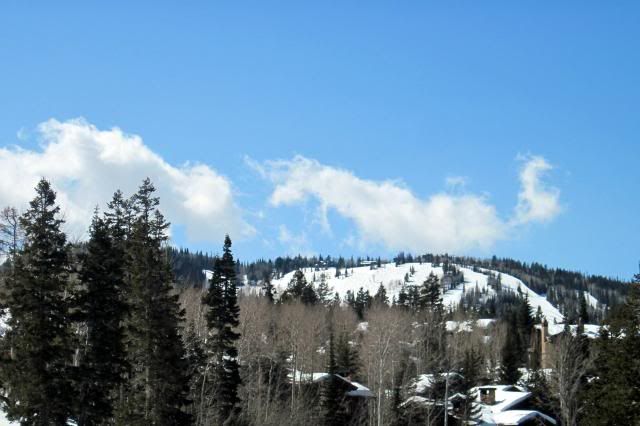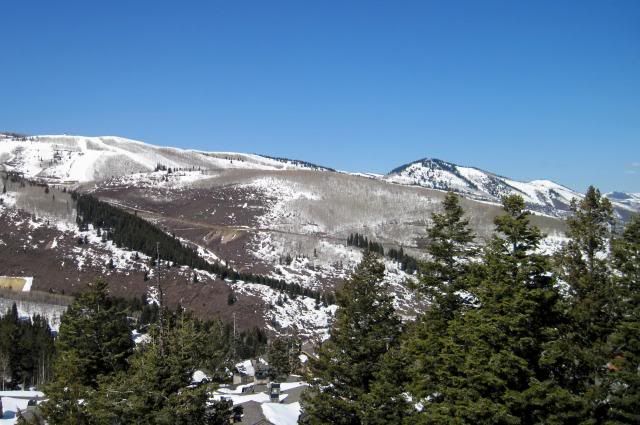 The first day we were there, we decided to take in a movie together. I've decided that this is one of my very favorite things to do when on a kid-less vacation. Just the thought of being able to drive to a movie theatre, plunk down the money and go in without the hassle of arranging a babysitter makes me a little giddy inside. I know that's kind of silly, but it's how I feel all the same.
Getting back to the movie, we decided to check out
Divergent.
Becca got online to look up the movie on her favorite how-appropriate-is-this-flick-for-me-and/or-my-kids site (
kids-in-mind.com
), and having deemed it worthy of our time, we headed over, leaving early enough to get in some shopping at the outlets of course.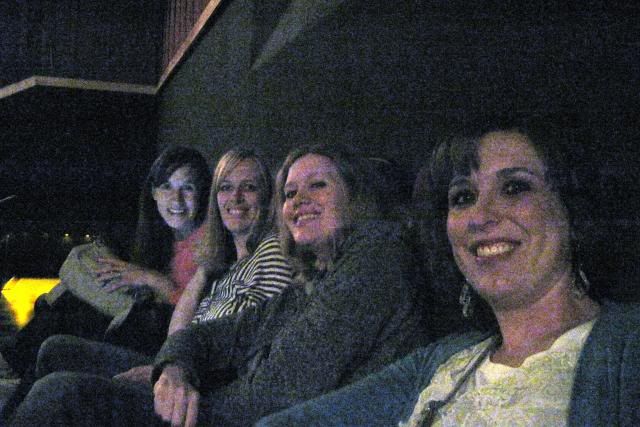 Turns out, that movie was the big event of our weekend--which just goes to show how relaxing and low-key and fabulous our weekend was. We ate out once a day and cobbled together meals for the other times.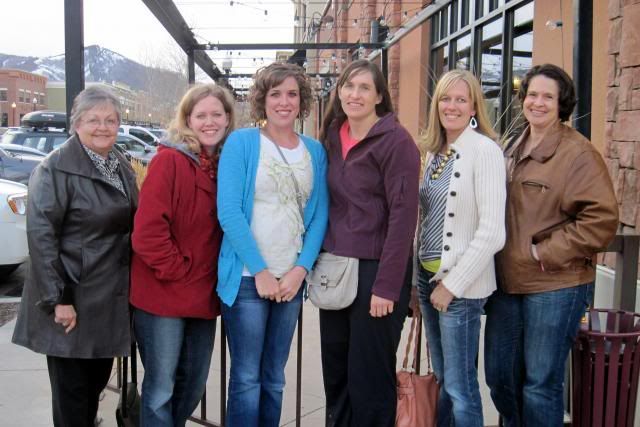 The girls. We are missing one sister here. Krista had a brand new baby at the time, and didn't feel comfortable leaving him or bringing him along on the trip. I can't say that I blame her.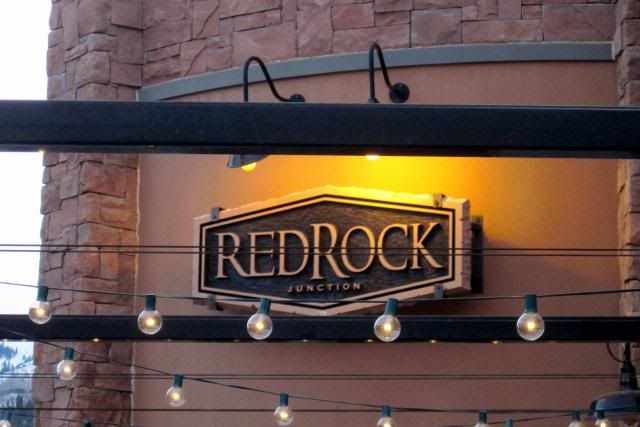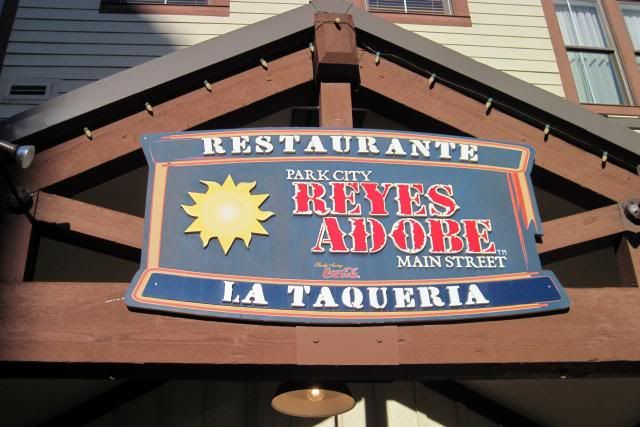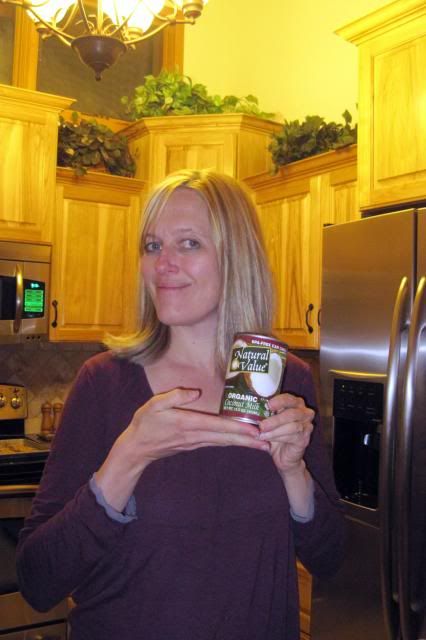 We did a bunch of sewing and other needlework (because apparently, that's what Corry girls do),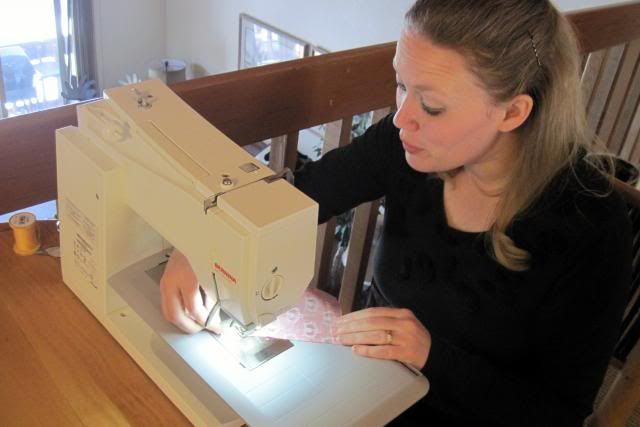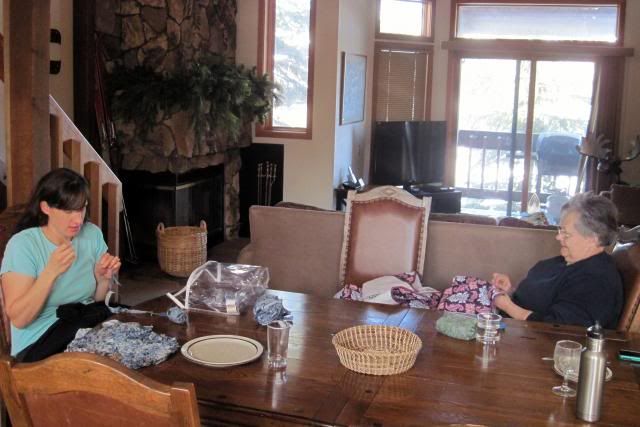 And explored a little,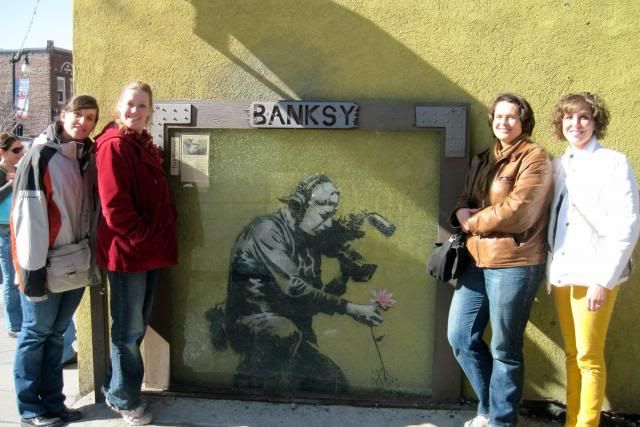 and hung out and chatted a whole bunch.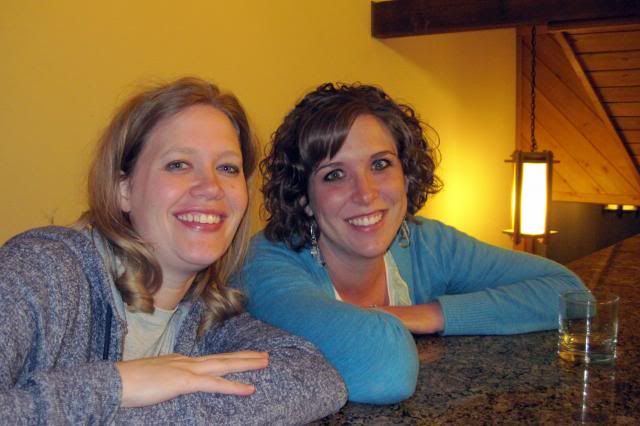 Naturally there were many shopping expeditions taken as well, but I didn't take pictures of that, because well, I didn't really think it was necessary, you know?
A few funny things about the trip from my perspective:
-We all wanted to pick up souvenirs/presents for our kids, but since we all go to Park City every two years for a standing family reunion, we were a little stumped as to what we might get. As it turned out, every one of us, with the exception of Melissa (who had already ordered it online) purchased a copy of the movie
Frozen
for our children's/grandchildren's viewing pleasure.
-We rented
Austenland
from Redbox and watched it on our first or second night. The rest of the trip we were all making obnoxious quotes from the movie and cracking ourselves up at it.
-Heather immediately got sick once I left, spiking a bit of a fever and having an upset stomach. I worried about it, but Eric told me to relax that everything was fine, that she was fine, and that it would all be fine. He was right--by the time I got home Heather was well and all was well. Eric told me stories though of a moping moping Heather, a Heather who would sit on the couch and want to talk to him about mom, about the good old days when mom was here, how nice she was, how pretty she was, how we wish she were here right now to take care of us and hug us, how we wish we had enjoyed her when she was around. Apparently Eric listened to it all and humored her as best he could. That Eric is a saint, let me tell you.
-Becca told me about how she had a wheat grinder and loved it, and mysteriously within a month or two, I had set aside some money (a portion of our tax refund) to get my own wheat grinder.
In summary--it was a delightful weekend, and a tradition that I hope we will be able to continue into the future for many many years to come.