I wrote this last May--about a month after the April General Conference. I've saved it until now for posting though, just because I thought it would be more timely now.
This time for General Conference, I think we ended up doing it about as well as we've ever done.
Which--let's be clear, ever since Heather learned to talk, General Conference has been kind of a difficult thing for me, a weekend fraught with moments of me being frustrated that I can't soak in all the words that I want to hear, a weekend when I promise myself that I will listen to the talks online throughout the coming six months so that I can better appreciate them
(which I rarely actually do)
, a weekend when I try to walk the line of getting my spiritual cup filled while still trying to ingrain in my four-year-old the importance and tradition of listening to the Prophets and Apostles when we have the opportunity. It's a gloriously wonderful but more-than-a-little-bit-trying weekend.
So, saying that we did it as well as we ever have isn't saying that we did it in a stellar, marvelous,
Ensign
worthy manner. Just to be clear.
It did go pretty well though.
The first and most successful thing that I did, was I took little Dixie cups, and taped pictures of the First Presidency and the Quorum of the Twelve Apostles on them.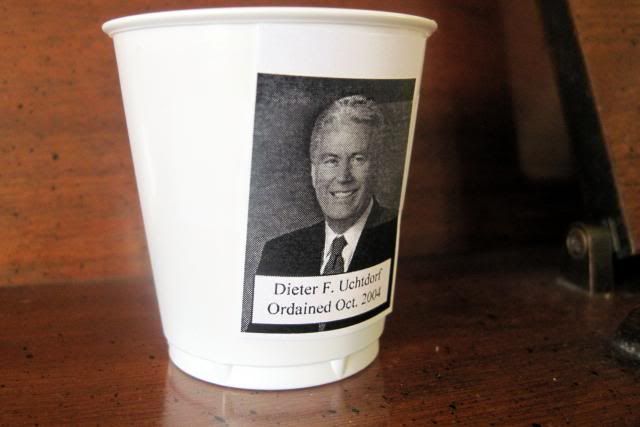 I filled each cup with some decorative rocks that I had on hand, and put them around the room where we would be watching conference. Every time one of them spoke, Heather searched the room for the cup that matched the man. Once she found it, she got to keep the rocks, which would be traded in later for toys and prizes.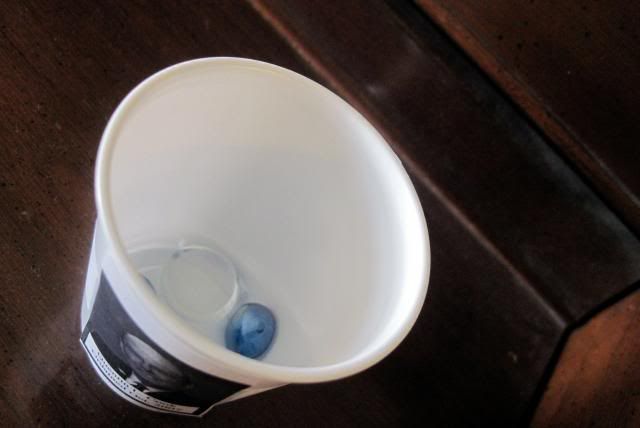 Another thing I did was tape together four sheets of the
Conference Squares game sheets that I found on lds.org
. Rather than playing the game as directed there though (which is basically "Conference Bingo, and a little bit over the head of my Heather), anytime Heather heard a topic discussed in conference that was pictured on her sheet, she could color that box for another colored rock.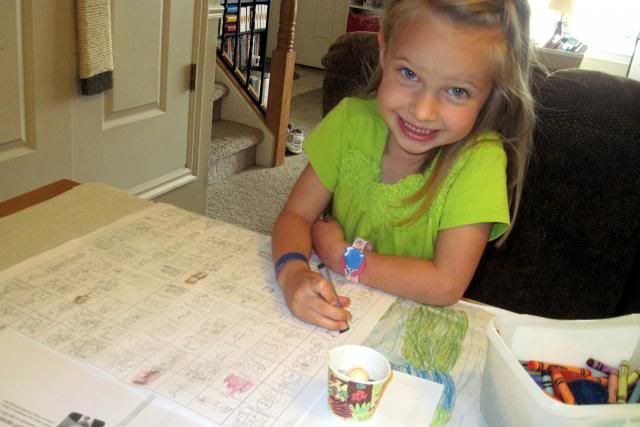 This activity was a big hit in the beginning, but interest definitely waned as the weekend wore on.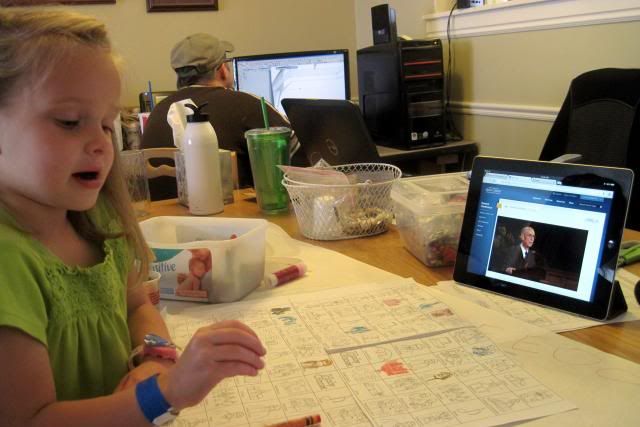 After each session, Heather could count her colored rocks to decide if she wanted to use some of them to purchase goodies, or save them in hopes of getting some of the bigger ticket items.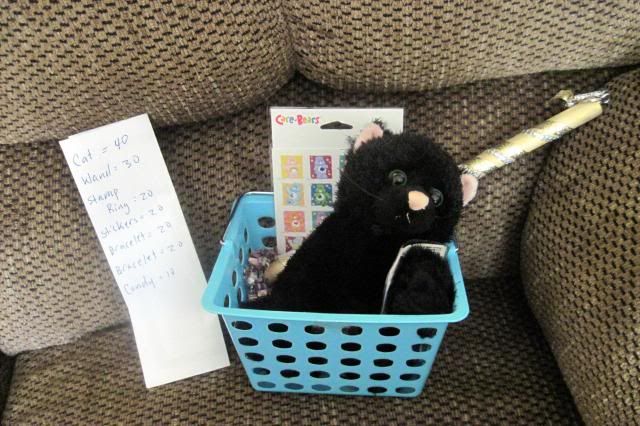 She had her eye on that cat the whole time.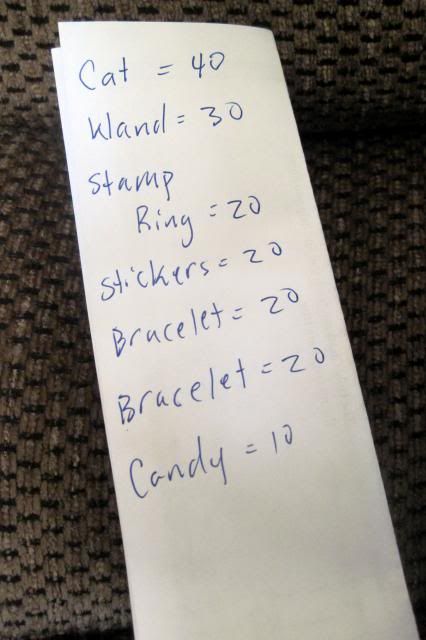 She ended up purchasing the cat, the stamp rings, and the candy. Just in case you were wondering.
And then of course, for the Saturday afternoon session, we followed our Heather-life-long tradition, and went out to Grandma Cantwell's to watch and listen there. I get my best listening in there, I assume because Grandma has a much bigger TV room than we do, and she has new and marvelous toys to distract our girl.
This time she took it upon herself to put together a little ranch . . .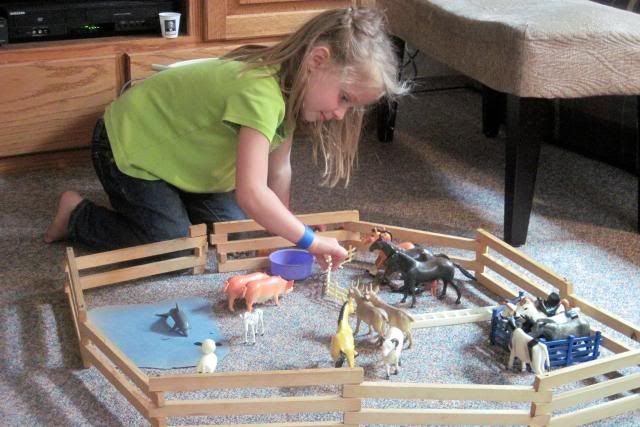 . . . complete with dolphin pool and roaming zebra.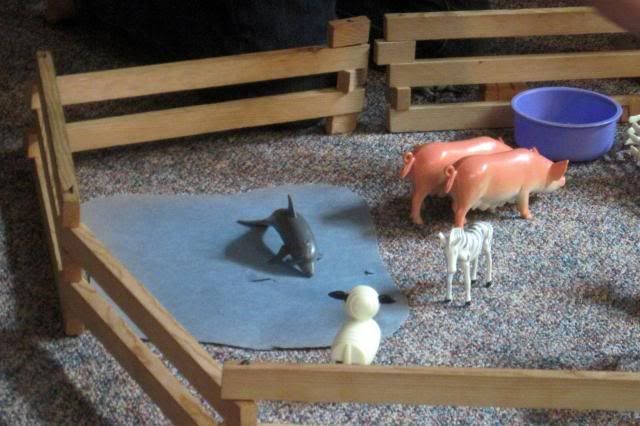 Because after all, what is a conference weekend without a good dolphin pool, huh?