When we explained to Heather that we'd be going to Alaska and that she'd be having a week-long sleepover at Grandma's house, she wasn't exactly thrilled with the prospect. Soon though, she remembered that anytime mom and dad leave for a trip they always come back with presents. This realization changed her attitude considerably, and resulted in her giving us "Alaska present requests" several times a day.
Foremost on her Alaska wishlist was another diamond to add to her giant pink diamond that her Peter gave to her for her fourth birthday.
So, being obedient parents, and not wanting to spend all our time in Alaska stressing out about whether or not we had the perfect gift for the little miss, Eric and I took a pre-trip visit downtown.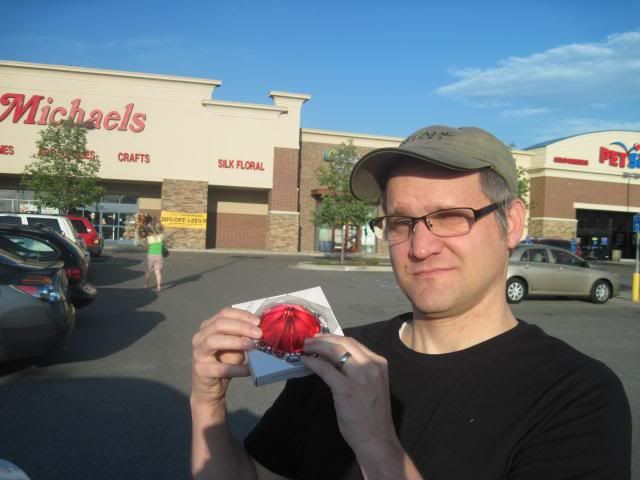 Mission Accomplished.
(We ended up getting her a few other trinkets in Alaska. Unsurprisingly, the red "diamond" is by far her favorite.)