I can't remember if I've written this here or not, but when I was twenty, I went to New Jersey and Long Island for nearly four months and worked as a nanny of two adorable children. I got homesick, I got a peek into what it was like to live in a home where they keep beer in the fridge (since I lived in an LDS home in rural Utah most of my life prior to that, beer in the house was new to me)
(in case you were wondering, living in a beer-fridge-home turned out to be not as different from my own home as my naive self had been expecting)
, I spent my days chasing kids around on the beach and my evenings (and Mondays) chilling with my bestie as we explored the Hamptons, played cards, and read Mary Higgins Clark novels.
On three different occasions, we ventured out of the Hamptons and into what we called "New York", but what all the locals called "The City".
So sometimes, just for fun, I like to call my own little Salt Lake "The City". Obnoxious? Perhaps. Provincial? Almost surely. A source of secret delight and giggles? One-hundred-percent yes!
On those days when Jeri and I were preparing for our big "City" adventures, my employer would often give me dining recommendations, recommendations that I would pretty much always let go in one ear and out the other because hello, we were going into New York to see the sights, not eat the food! Who cares about food when you're working for $125 a week? Who cares about food when there are Statues of Liberty to see, World Trade Centers to ride to the top of
(man am I EVER glad we did that now!)
, Staten Island Ferries to ride, Broadway shows to indulge in, T-shirts with cows in front of the NYC skyline to buy
(I loved that shirt man. LOVED it.) ,
subways to experience. Food was definitely secondary in our adventures in those days. We'd get hungry, we'd pop into a McDonalds or Jack in the Box, get a burger and be back out on our way.
Now, things are a little different. Though I would never consider myself a "foodie" or anything like that, the fact is, I like trying new places, eating new foods, discovering little treasure eating spots that I love--places that either make the perfect marriage of quality and price or places that are so dang delicious that for a moment at least, I can forget about the price and just enjoy.
All that was a really long explanation of two lists that I'm going to post here--places in Utah's "City" that I've enjoyed, or that I want to experience at some point.
PLACES I'VE EXPERIENCES AND BEEN GLAD FOR DOING SO:
Este New York Style Pizzeria
The Other Place (469 E 300 S)--Greek Food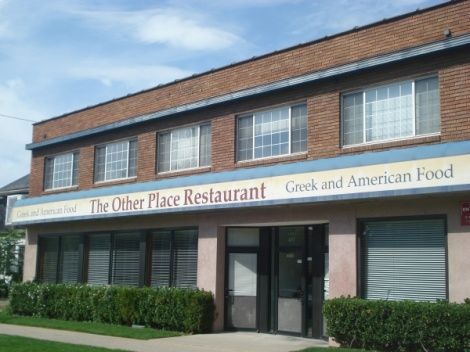 The Cheesecake Factory (City Creek Mall)--this is a no-brainer
Gourmandise (250 S 300 E) --a Bakery with sandwiches. My neighbor Jamie recommended the almond horn cookies (made with almond flour), and I was not the least bit disappointed with that recomendation. Also, it's just about a block away from a quirky thrift store where I was able to pick up some fun tablecloths and cloth napkins pretty cheap. Love it when that happens.
Thai Siam (1435 S State St)--Eric introduced this place to me when we were dating. It's tasty, it's economical, it's not exactly luxurious, but it has lots of lovely memories for me of times spent there with my man. What's not to like about that?
Market Street Grill (48 W 340 S)--This is out of our price range in the evening, but we both enjoy splurging on
the crab and avocado sandwich
($17) for a lunchtime special occasion at times.
PLACES I WOULD LIKE TO TRY:
(I hope you won't find it too annoying that I've written where the recommendation came from after the restaurant name. Fact is, I plan to refer to this post in the future, and I want to remember to whom I will owe thanks (or to whom I should complain) once I've sampled their choice.)
La Jolla Groves (in the Gateway)
Cafe Shimbala (Tibetan Food)
(recommended by Lyn, who introduced me to "The Other Place", and as such can surely be trusted)
Aristo's (Greek, and a bit pricey)
(another Lyn recommendation, seconded by Krystin)
Settebello (Authentic Woodfired Pizza)
(recommended by both Lyn and Emily--two women of discerning tastes)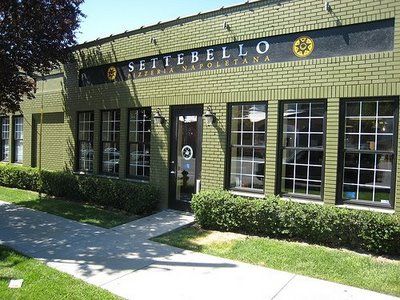 Cafe Trang (307 W 200 S)
(recommended by Harmony)
Eva
(recommended by Krystin)
The Copper Onion
(ditto)
Mazza (9th and 9th) (Mediterranean and Middle Eastern)
(another Krystin choice, seconded by Emily)
Fresco (Italian, a little on the spendy side)
(Krystin's last recommendation to date)
The Blue Lemon (City Creek Center)
(Amy & Emily are fans)