Ketchikan, Alaska: Because every self-respecting Pizza restaurant
really
should also serve Filipino Food. Surely you knew that?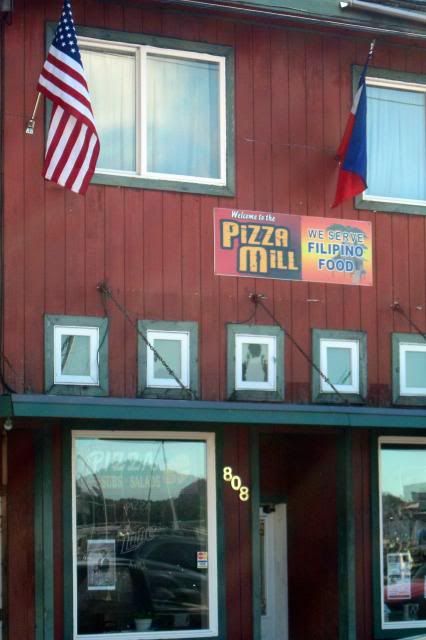 This sign actually makes a whole lot more sense when you realize that probably 75% of the staff on our ship (and presumably the other cruise ships docking here as well) are from the Phillipines.
We found this open garage on a little walk that Eric and I took. Yes, that's a car engine (I think ) just hanging from the ceiling of this person's garage. Fascinating.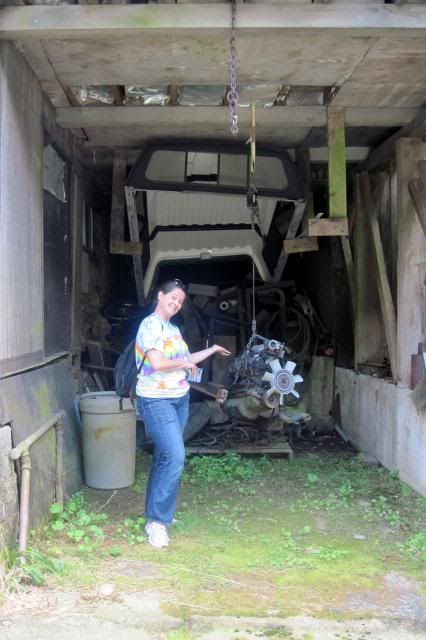 I just think this is cool. I mean, when was the last time you saw an Alaska Husky likeness on your local "clean up after your pet" sign? Probably the last time you went to Alaska, huh?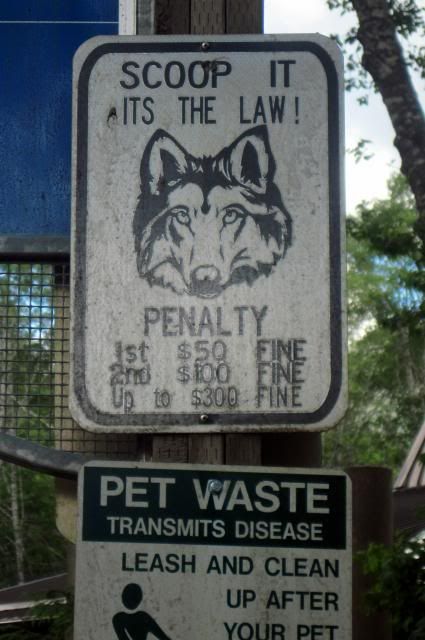 We didn't sample the Reindeer meat. We're adventurous, but not that adventurous.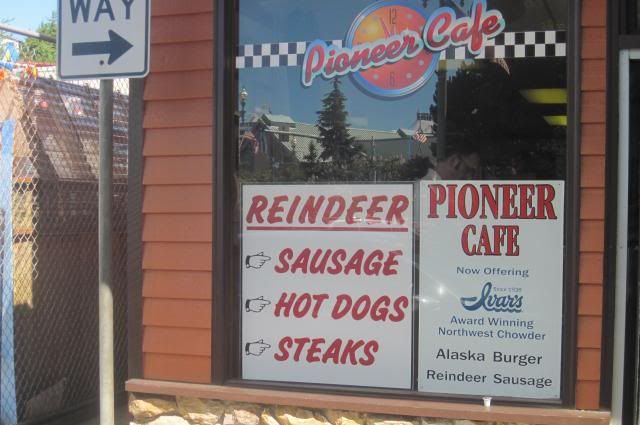 These next two are self-explanatory: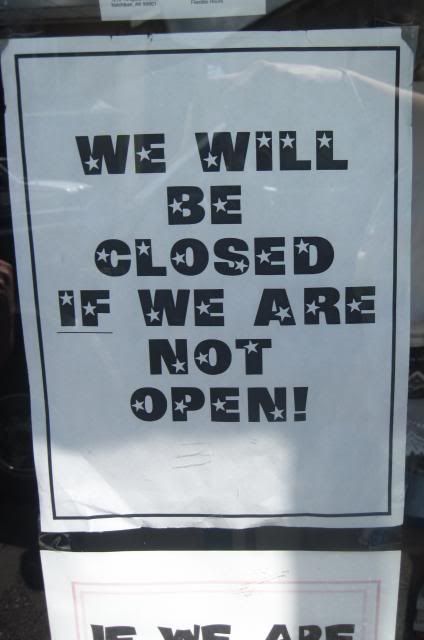 Victoria, British Columbia--a random winged hat. Tickles my fancy.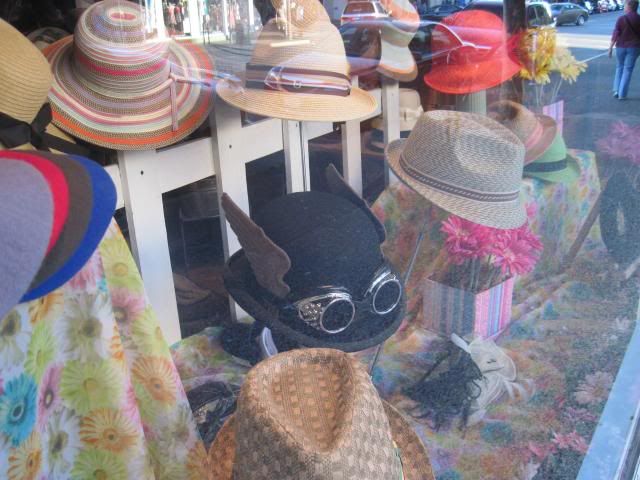 Skagway, Alaska: Love this tree that we found in someones yard. Can you tell what those globes are in real life?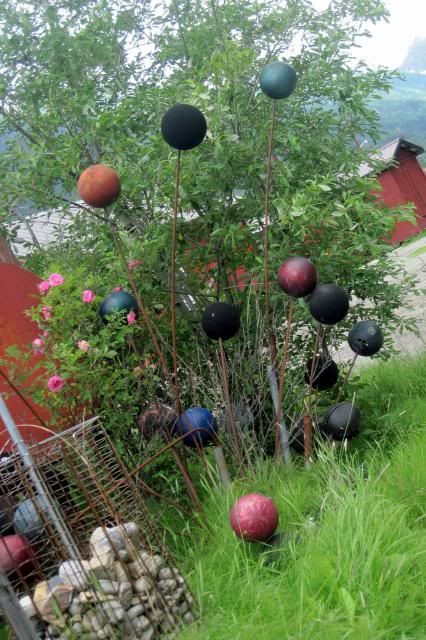 How about a few closer looks?
I'm wondering what the story is behind this tree. I mean, who thinks to themself, "Hey, I think I'm going to build a bowling ball tree in my front yard!"
I have no idea--but I'm delighted that someone not only thought it, but then followed through with that thought. Stellar.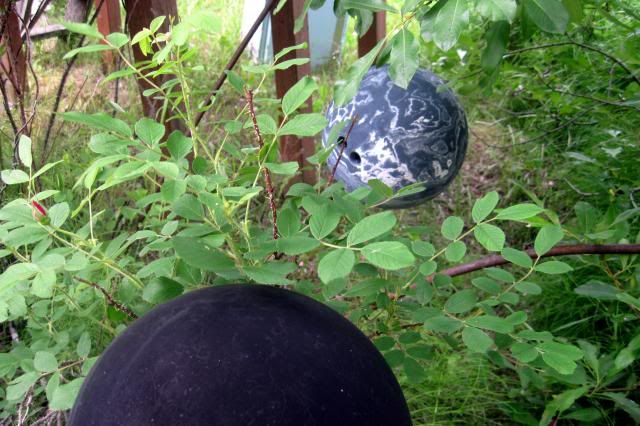 Same house--in addition to the Bowling tree, there is also a bottle tree,
A few random faucets on some stakes,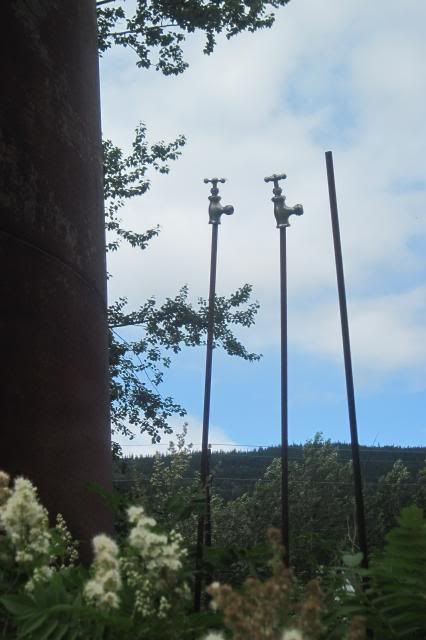 . . . and a whole fence of randomness.
The fence was so cool that it deserved two extra pictures.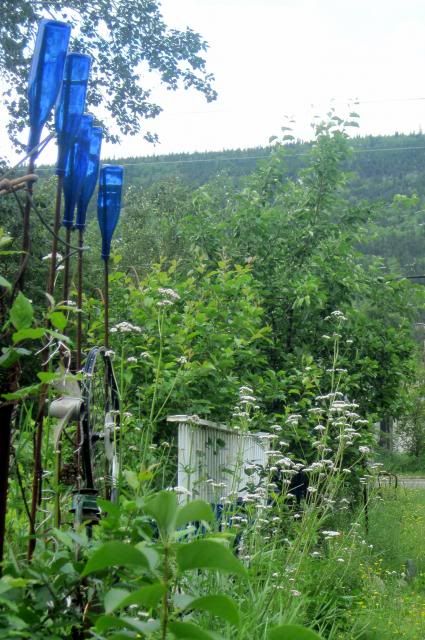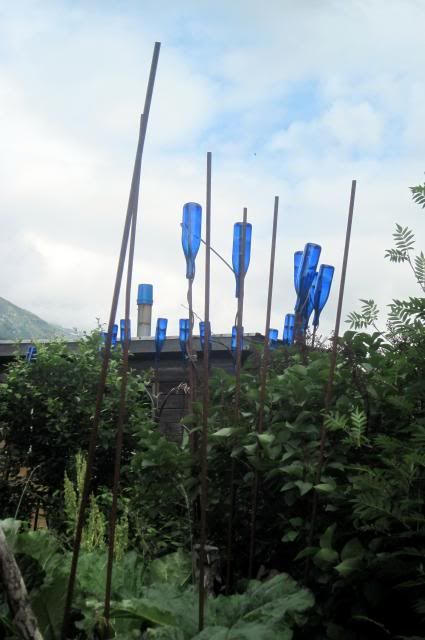 I almost snuck back to this store and bought this shirt for Eric.