Awhile back, I stumbled across
this list of urban hiking trails in Logan
, and I decided that Heather and I should try to walk them all before it gets too cold for us to want be outside. So far we've done three. We've been a little limited because many of the trails surround one playground or another, and we tend to take these walks on Sunday afternoons, times when playing on playground equipment is against our family rules. (And we don't want to tempt ourselves beyond endurance if at all possible.)
Anyway, here are some shots we took back around the middle of April when we went on Walk #12, a/k/a "Soccer Park Walkway".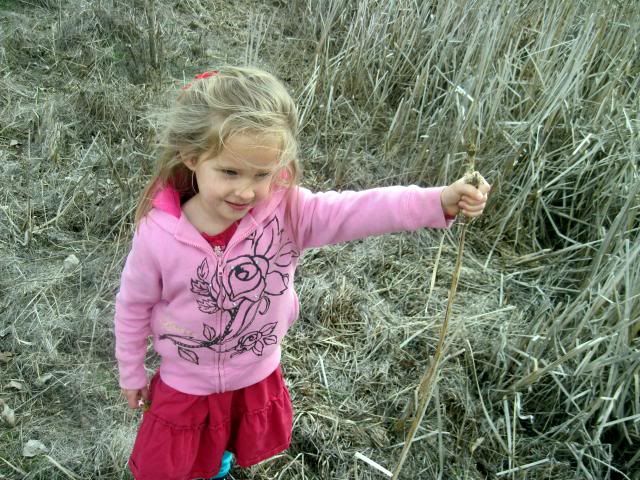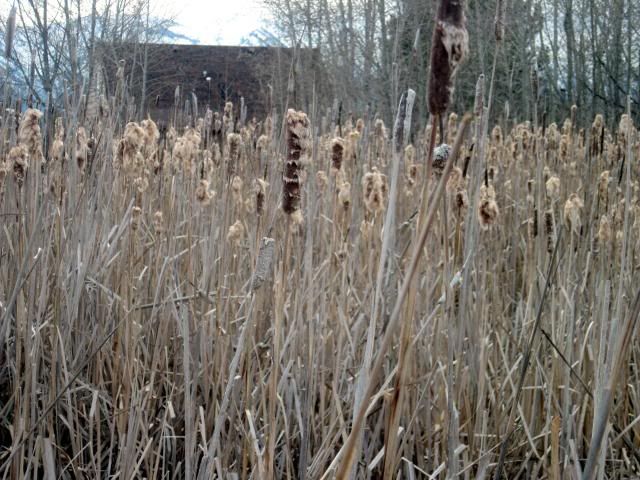 We explored cattails, and looked for different birds. We saw some seagulls and so I told Heather the story of the early Utah settlers and the seagulls who saved them by eating (and then barfing) big hungry crickets. When I was finished she asked to hear it again--two more times. That's the way Heather is. She likes to hear the same story a couple of times in a row if it's a new one. I can be the same way, but even so, I think it's a little odd. More odd in my case then hers though--let's be honest about that.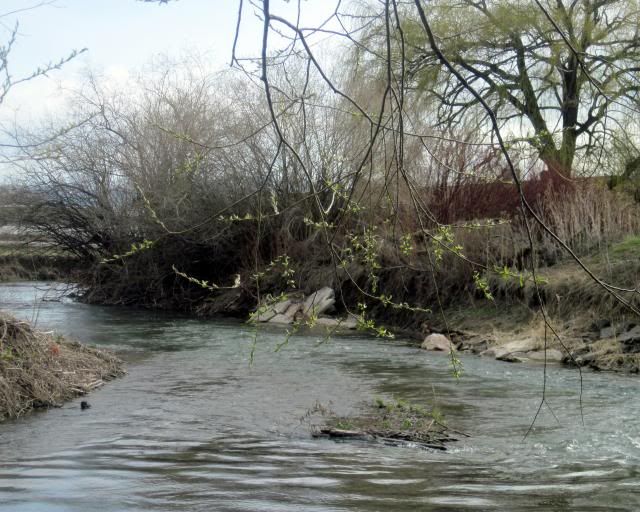 We tipped our fingers in the icy river and dreamed of warmer and greener days soon to come.
(Those dreams came true within a few weeks, thankfully.)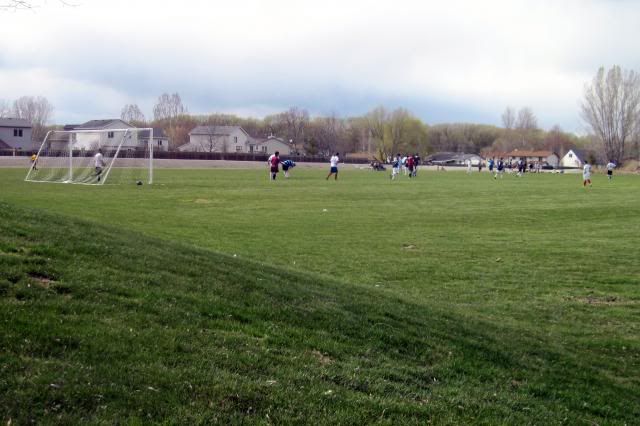 We made friends of a young Latino boy and his grandfather, and watched their relatives play part of a rousing game of futbol.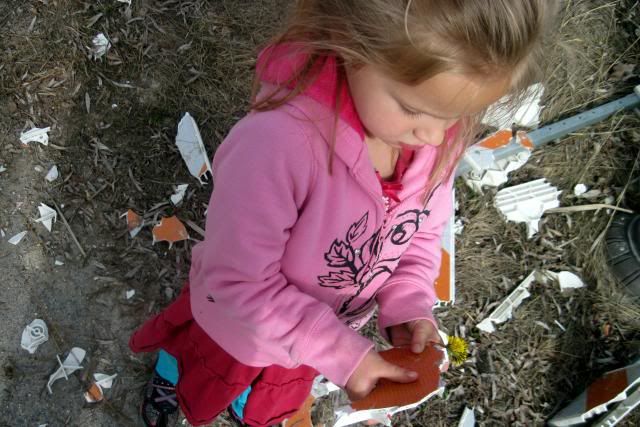 We found the dessicated remains of a small barricade.
We roamed and wandered, and stopped and started, and a walk that takes me about ten minutes when I'm doing my morning exercise took us nearly an hour together. One hour very well spent, in my opinion.