I love where we live. I just love it.
A few weeks ago, I learned that there would be not one but
two
community celebrations in our area on a certain Saturday (the Saturday before earth day--actually). Being in the mood for a little community, Heather and I hopped in the car, planning to go to downtown Logan for an earth-day extravaganza. Before we ended up there though, we dropped by the Old Rock Church in Providence, just to check out the founders day celebration there.
Much to our surprise, we never made it to Logan. Founders day was just too too too much fun, and we spent all our play-time there.
For one thing--there was the pie-making contest. For a cool George Washington each (that's $1 for those of you who aren't hip enough to know), we sampled bites of sixteen different pies, carefully weighing the pros and cons of each.
Heather was particularly serious about her voting responsibilities.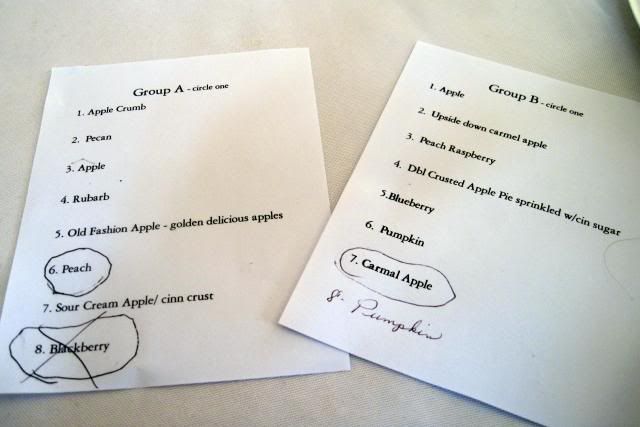 our picks
There was awesome entertainment as well. (We even heard piano solos performed by students of the infamous
Liz Sampson*
. Unfortunately I didn't have the camera out at that point, so you'll just have to take my word for it.)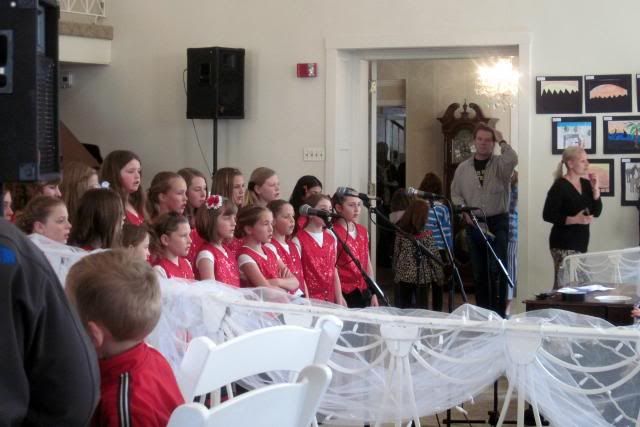 There were quilts to peruse,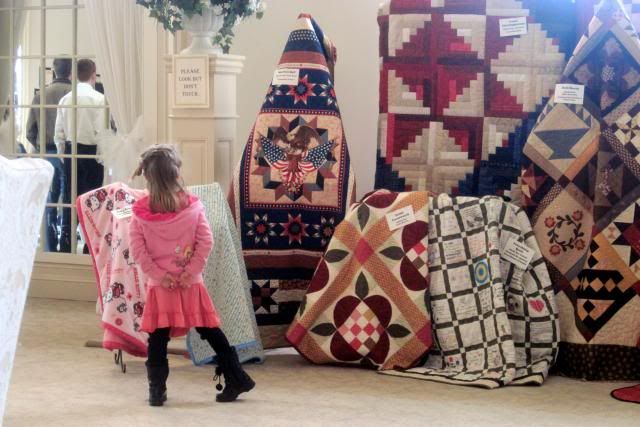 and pioneer games to play.
Heather smoked me in a sack race (not shown).
We also walked on stilts, witnessed arm wrestling and pull-up contests, and just generally enjoyed being with down home people doing down home things. A delightful morning spent doing absolutely delightful activities. What's not to like about that?
*Liz Sampson is my aunt, and one of my Cache Valley moms