Since we're a small family, I don't have to make jam every year.
So, I make it every other year.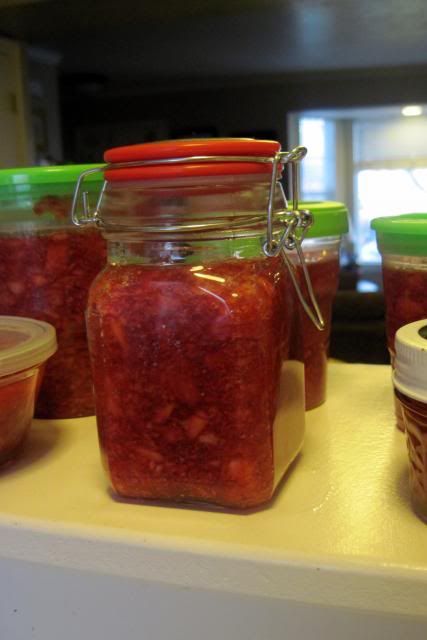 There's just something about knowing that there's no homemade strawberry jam in the house that makes me a little panicky, you know? Fortunately, we're all good for a bit now.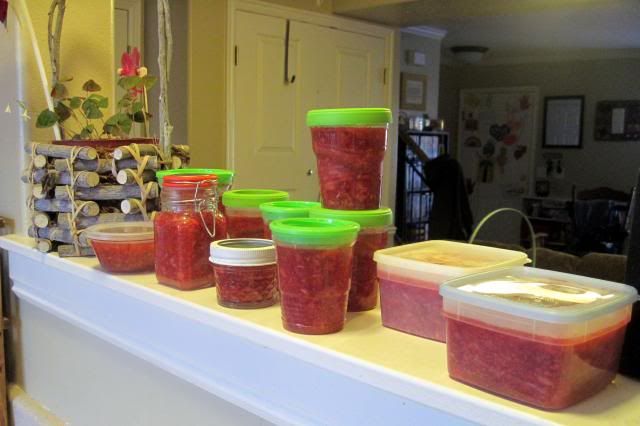 Now, we even have enough to share.