We paint a lot, Heather and I (and whatever portion of the shorter set happens to be visiting at any given time). I'm not talking about walls, Hoh no! I'm talking about watercolors, poster paint, acrylic paint on rocks outside, sidewalk chalk paint, etc.
So, a bit ago, when our watercolor sets started running low, I searched my memory banks, and then my pinterest boards because I was sure that I had seen directions somewhere on how to make your own watercolors, using regular kitchen items, thus having a bit of fun and saving a couple of bucks as well.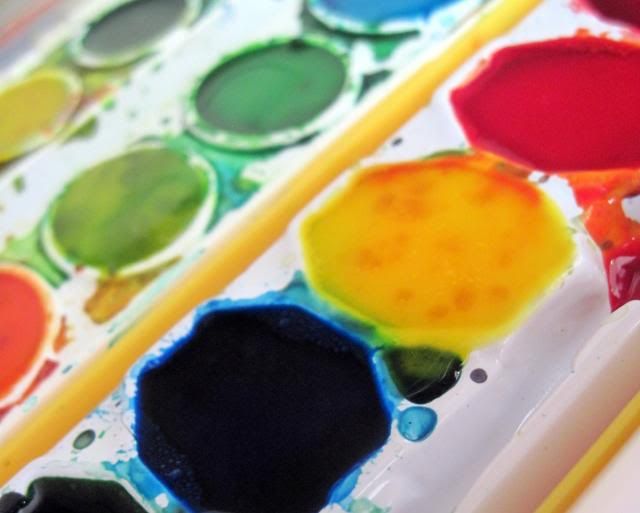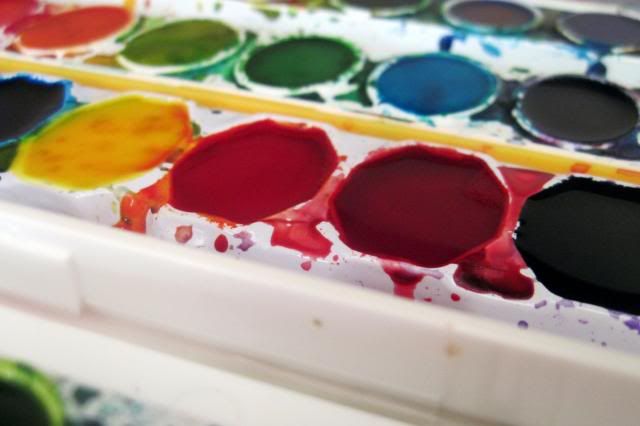 Turns out, I had seen just such a thing.
We experimented a bit, and came up with the recipe below, which ended up being a little different from what we had found online, but seems to offer the best texture and amount for our needs.
4 Tbs Baking Powder
3 Tbs white vinegar
1/2 tsp light corn syrup
2 Tbs corn starch
Food coloring (I like the wilton gels best, but basic liquid food coloring is okay too)
Container to keep your paints in--we used the nearly empty containers from our old paints, but then we wanted to try another batch, so I went to the dollar store in search of mini-muffin tins, and came home with extra-large pill containers instead. They worked
amazingly
well.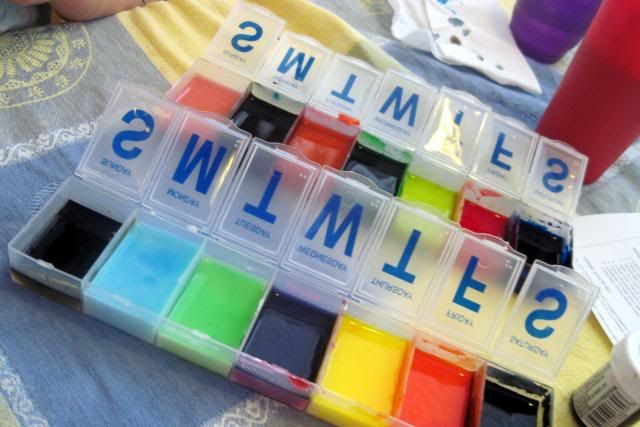 Directions:
In a liquid measuring cup of at least 2 cups, mix soda and vinegar together and wait for the fizzing to stop. Then add the corn syrup and corn starch and mix well until the corn starch has dissolved. Pour this white mixture into your containers, and then add the colors. First we tried mixing with toothpicks, but later we found that craft sticks did a better job for us.
Let the paints dry and set up. It takes about a day or so, depending on how deep your container is. We ended up letting them dry for nearly a week-but that's because we went on vacation the next day.
Once they're dry, pull them out and paint, paint, paint!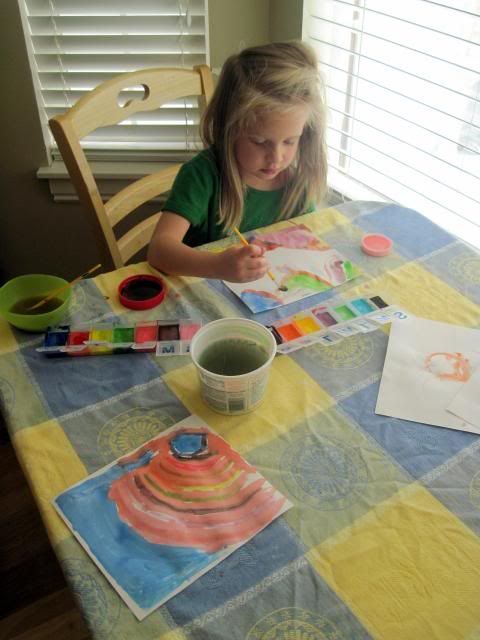 We found these paints to be much more "thirsty" than the old Crayolas that we'd been using, so that's something to keep in mind. Also, the paintings themselves seem to dry a little lighter than what we're used too-they end up looking more like pastels, and less like elementary school watercolor paintings.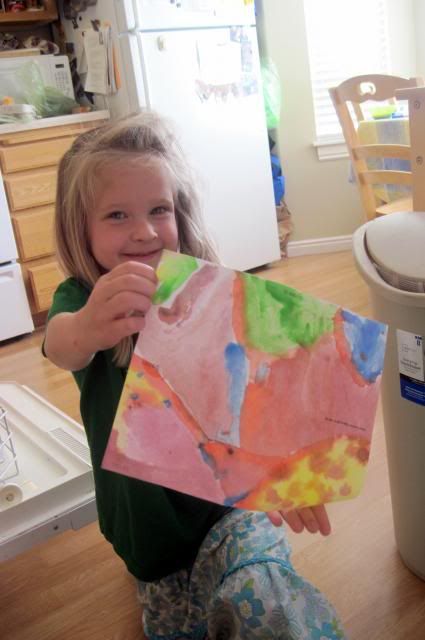 Turns out, we're okay with that. Actually, we think it's kind of fun.