My little girl started this bunny puppet in preschool, but spent the better part of two days afterwards perfecting it.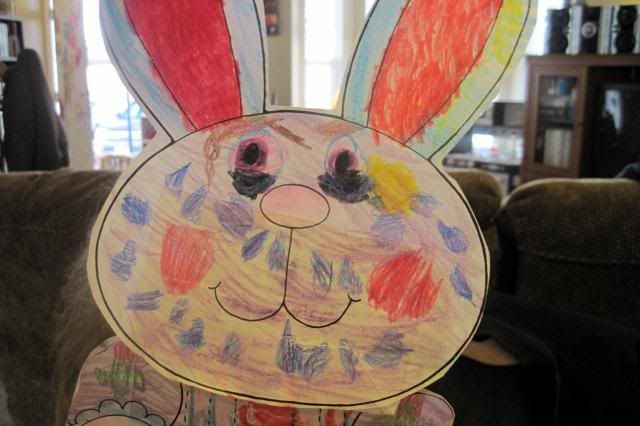 Here's a smidgen of some of her explanation of the artwork:
"See mom, right here, she's crying tears of joy"
(As in, tears of joy all over her face.)
(Such a cute girl I have.)
"And see this, (motioning the black under the eyes), that's so she can be just like you!"
(As in, sporting end-of-the-day mascara underneath those peepers.)
(What was I saying? Such a cute girl I have? I may need to rethink that sentiment.)