Today is Eric's and my sixth anniversary.
For a little treat (a treat which I hope is in the process of becoming a tradition, as this is the second time we've done it), on Friday we dropped Heather off with a responsible adult, and headed to Salt Lake for an over-nighter of
romance and love
good times and laughs and browsing and delicioso food
(and some romance and love)
.
Rest assured, there will be pictures and a more complete treatment of that coming. In the meantime though, I thought I'd just share a little "Eric-ism" for all our enjoyment.
As we were driving down to Salt Lake, we were talking about marriage and where we started and how far we'd come, and some of the things we'd learned along the way, and Eric had this to say:
You know, something that guys don't realize when they get married, and I don't know why we don't realize it, but we don't, is that part of your job after you are married is to learn how to "navigate your wife".
Now, I don't know about any of you, but as for me? Let's just say that sometimes those seas that Eric navigates are just a little bit choppy. Or sometimes, an iceberg comes up seemingly out of nowhere! Or sometimes he's sailing along, and he looks out port side, and there's a school of dolphins making the journey a little slice of joy. One thing's for sure, it's not always the smoothest of sailing. I know very well that 'navigating' Charlotte is a journey with storms and clouds and sunshine and rainbows (and dolphins), and sometimes all of those happen within the very same day, and sometimes Eric's head gets a little spin-ny with the ever-changing-ness of it all.
He does very well though. He's an excellent navigator, that Eric, and in case you can't tell, I absolutely adore him.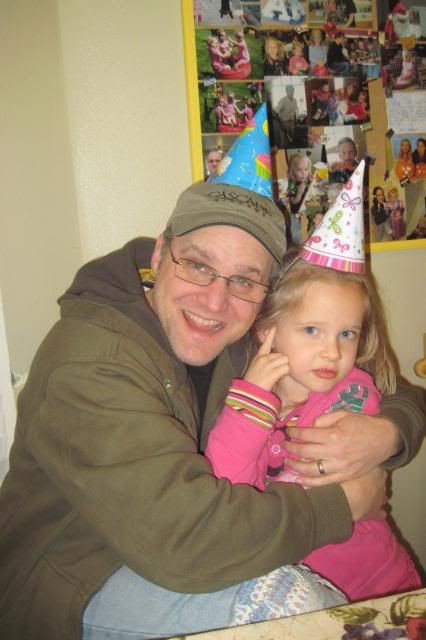 Really, how could I not?