Here's my plan for this year: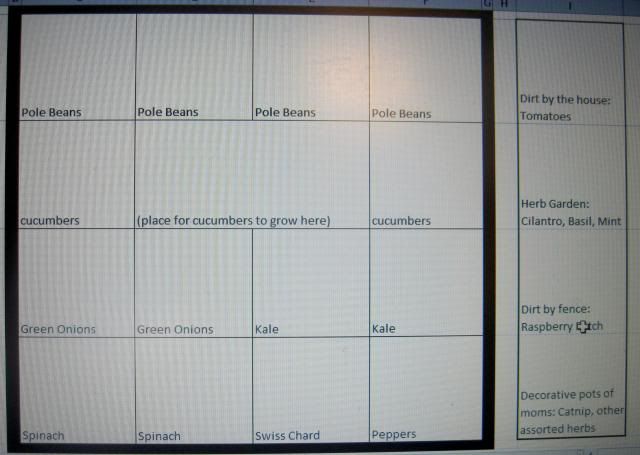 I recently planted the spinach, chard, and kale, and would have planted green onions, but the ones from last year are still alive and kicking, so I'm going to ride that train and see where it takes me. Everything is under the row cover for now.
My Cache Valley garden guru says that I should start cucumbers and zucchini (should I decide to plant some--they're in the running in the raspberry place) indoors around May first, and move them outside at the first of June (although, if the temperature gets down to the low 30s in June, I'll need to cover those cucumbers back up--
the big babies
). Also that any peppers should stay inside until Memorial Day, as well as the tomatoes.
Of course,
I already learned my lesson about the tomatoes now, didn't I
?
Hence the need for the documentation of my game plan here. Here, where it's easy peasy to find.