So, awhile back, my parents dropped by for a night en route to a little Montana getaway. Having them here was delightful. Mom went with me to pick Heather up from her dance class, and the look on Heather's face when she saw (one of) her beloved grandmother(s) was absolutely priceless. Following that, we had a nice evening hanging out, we introduced my parents to the wonderfulness that is Savannah's Barbeque, and we put Heather to bed. Then, since we don't have the ability to watch the weather channel or "JAG" on our television, Eric took it upon himself to find a DVD in our collection that would pique the interest of our distinguished guests. After looking over our options, and mulling over the personalities of my parents, he eventually settled on
2010: The Year We Make Contact.
We watched the show. I had been skeptical, wondering if sci-fi was really what we were all hankering for that night, but I have to admit, I got totally sucked in, and remembered why I had enjoyed the movie when Eric first introduced it to me, back when we were starry-eyed lovebirds, and not necessarily discerning movie watchers.
* *
A few days later, my mom and dad again dropped by en route, this time on their way back home from Montana. We again had a nice evening and afternoon, I tried a new recipe, which I didn't love, but everyone else seemed to like pretty well (or maybe they were all being kind). After we put Heather to bed, we settled down for another movie on DVD. This time I did the mulling of options and personalities, and after learning that my parents hadn't yet seen
We Are Marshall
, I determined that it was right up their alley.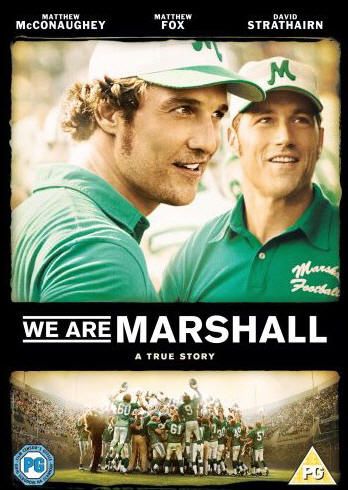 We all enjoyed it. Love that movie. My dad (who generally starts dropping off around 9:00) even stayed awake until after 10:30 to get to the end. Success!!
* *
Then, a few days after that, Heather and I were looking for a movie to watch for our movie night. Growing tired of
Dora the Explorer
and
Strawberry Shortcake
, I managed to persuade Heather to try something new, viz, the stellar unmatched-ness of
Sense and Sensibility
. We managed to get through about forty-five minutes, and then it was bedtime for Heather, and I figured that would be the end of that.
So, you can imaging my surprise and glee when, the next morning I came home from my morning workout to this sight: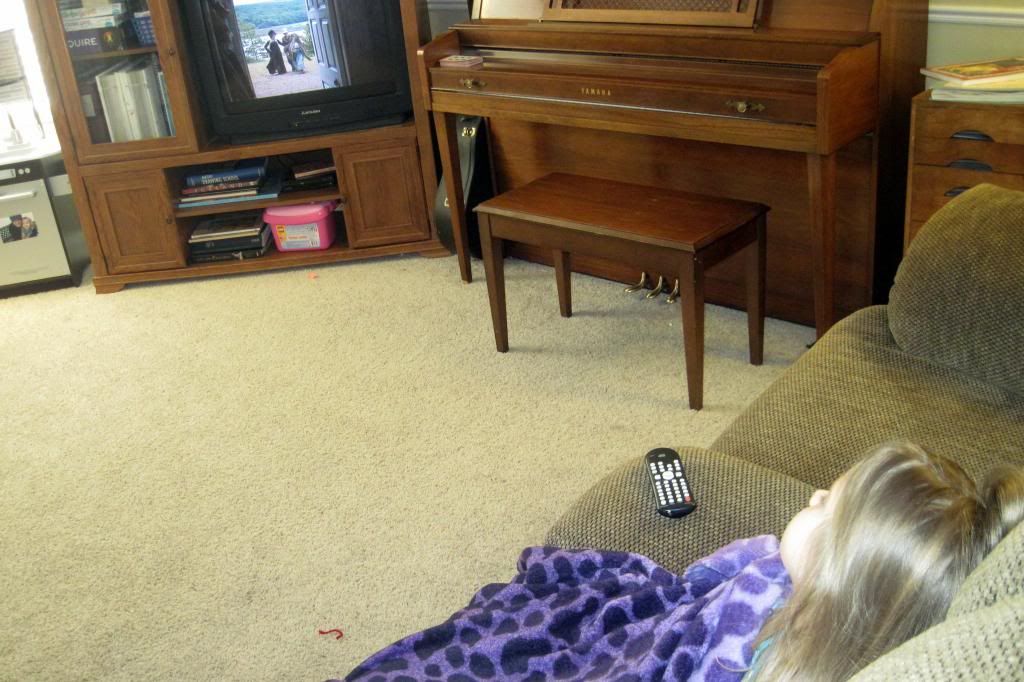 She
loves
the movie! I
love
that she loves the movie! Yippee!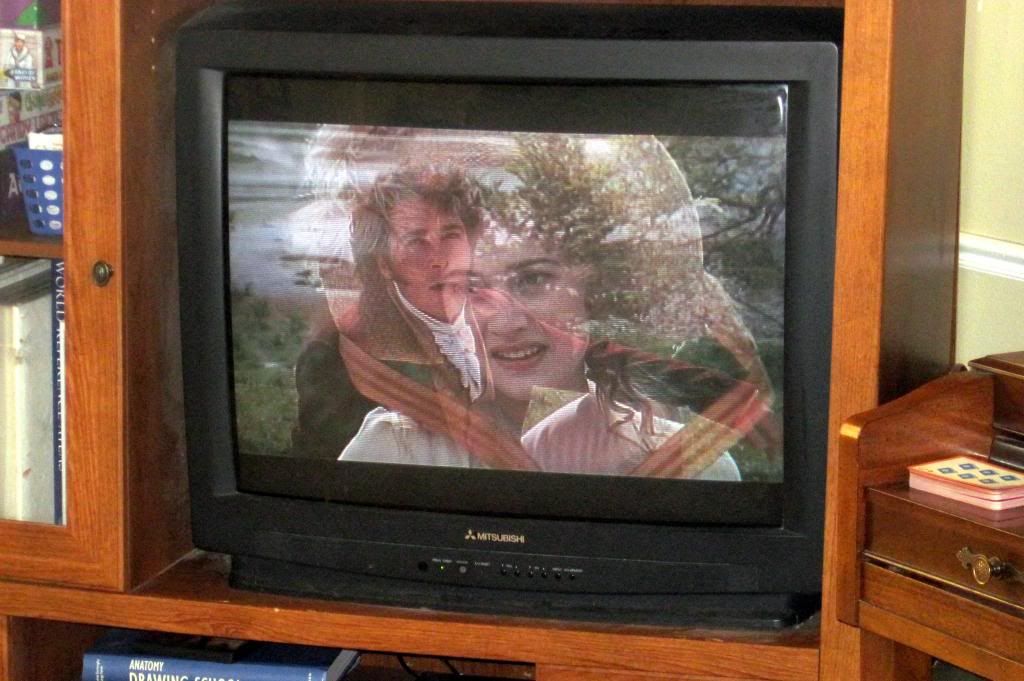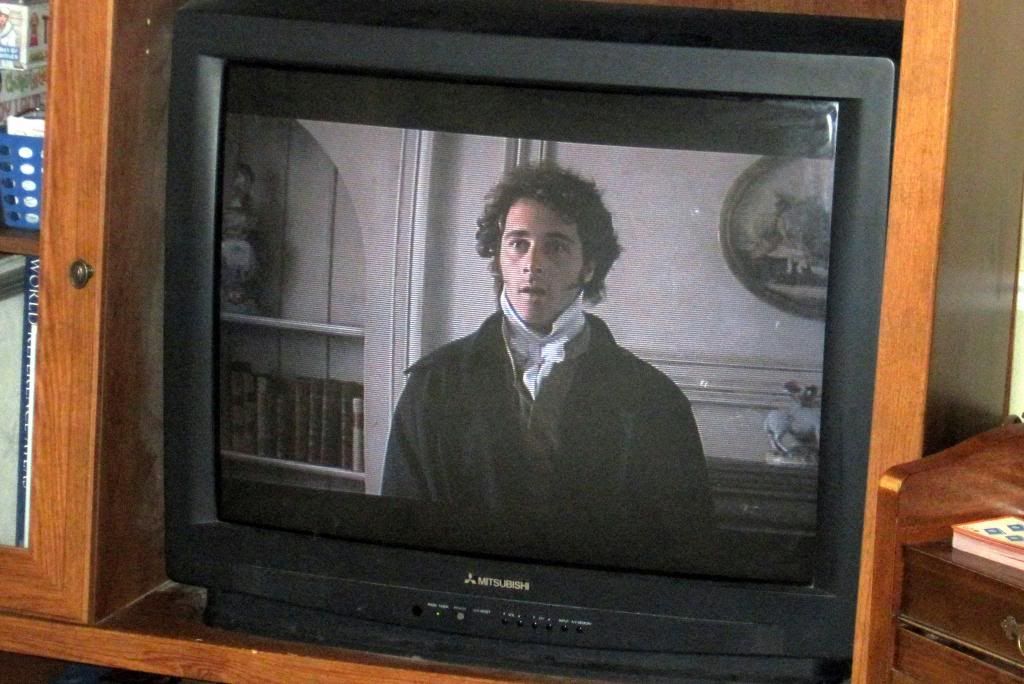 "Mom--that's Willerby. He's the bad guy, right? Even though he fixed her leg, he's still the bad guy, right?"
Right on Heather. You've got it all figured out.
So, what about you? Got any stellar movie recommendations for us? New Ones? Oldies but goodies?