You'll remember that we had big plans for peace and joy for Easter Saturday.
. . . and once I had recovered from my mini-meltdown, that's just what we got.
In an effort to focus on Christ, as well as lessen the craziness of getting ready Sunday morning, we do Easter baskets on Saturday. Without any real planned coordination on my part, the little girl ended up with a pinkalicious basket of goodies.
.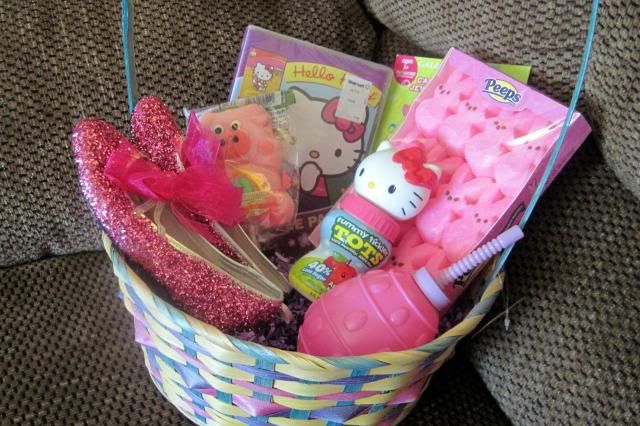 After an appropriate amount of sqealing and "this is the best Easter ever-ing", we emptied the basket on to the kitchen table, and headed off to grandma and grandpa's for an egg hunt with the cousins, to be followed by lunch, visiting and fun.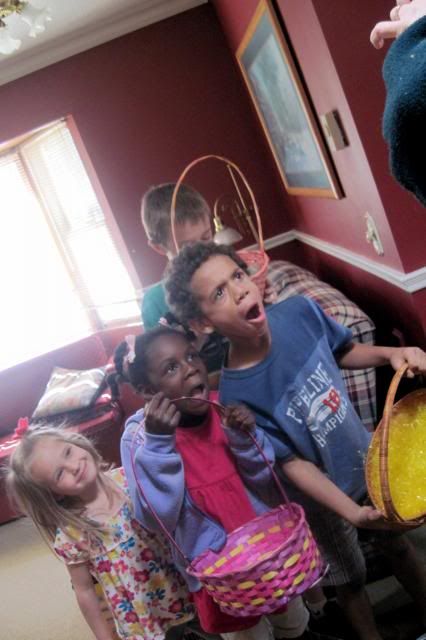 This is pre-hunt. They were told to make faces indicating their disappointment that their baskets were empty. Obviously Heather didn't really understand that instruction all that well. It cracks me up.
Grandma & Grandpa Cantwell have a backyard that is
perfect
for egg-hiding.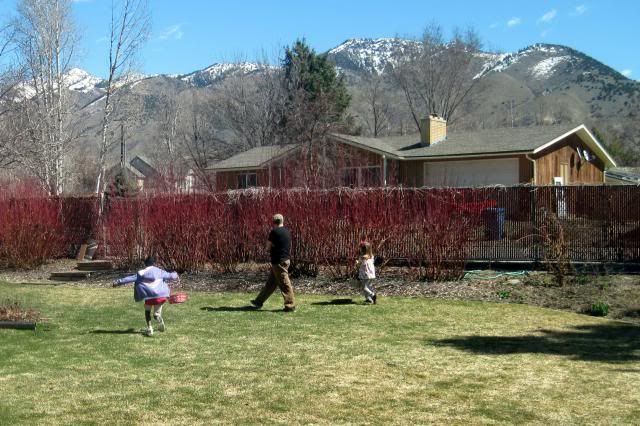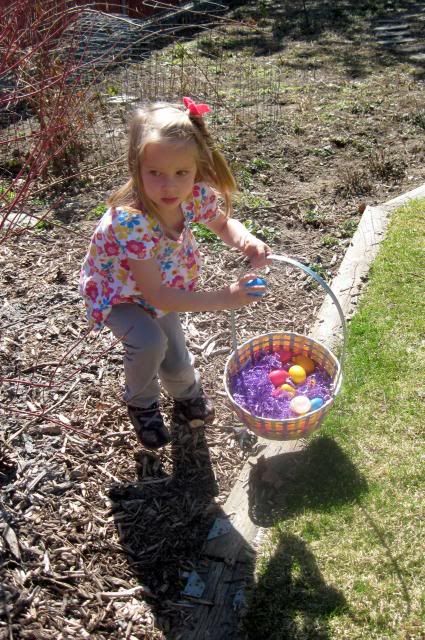 At this point, the little girl got her first glimpse of Grandpa Wayne (who I think had been at work prior to this). She called to him in joy, and (and this is the part I especially want to remember) dashed over to show off her haul. She was more quick and focused about getting to grandpa than she was about gathering eggs. Heartwarming.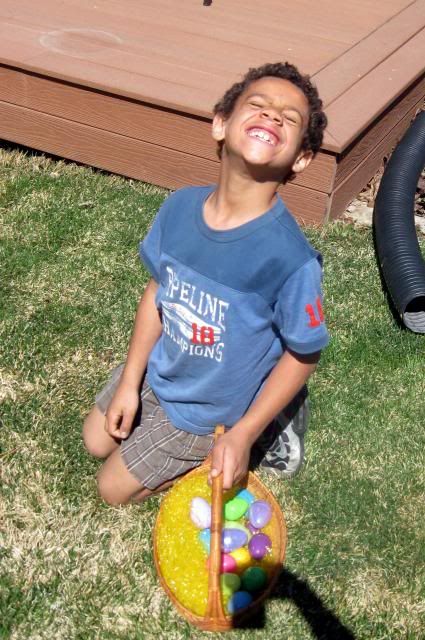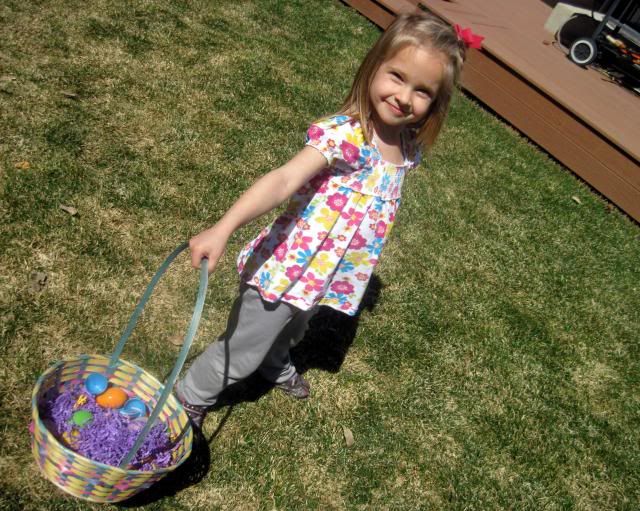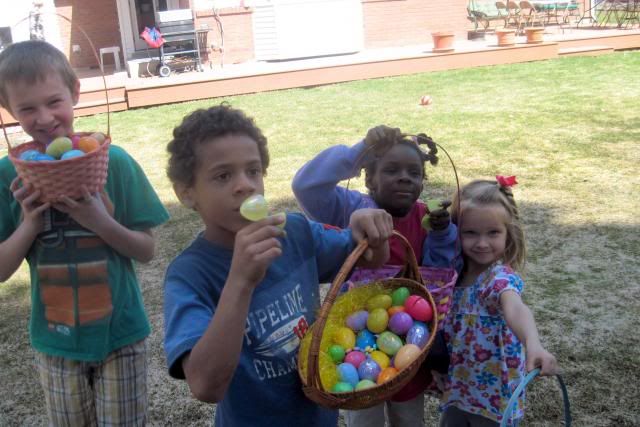 Success!
As it turned out, we didn't actually hunt with
all
the cousins. That's because one branch of the family is eating much more sugar-free than some of the rest of us, and in light of that, and in light of the fact that we were throwing this hunt together last minute, it was determined that we would do our own things in our own homes, with our own families. However, about 30 minutes after we had decided that, I got thinking about how much more fun a hunt with cousins would be than a hunt with just us alone. So, one thing led to another, and the "non-sugar-free" branch of the family ended up meeting up a little early for what you've witnessed above.
After the hunt was over, we allowed all the kids to eat just a smidgen of candy, and then instructed them to put their baskets somewhere out of sight, because although the hunt hadn't actually been a secret, at the same time we didn't want the other cousins to feel bad or cheated out of some kind of junk food festival or anything like that. Everyone agreed, hid their baskets, and everything was all right . . . or so I thought.
Later on, (Aunt) Amy happened to be walking by my daughter and two cousins sitting down to a Hawaiian Haystack feast. In a quiet moment, she overheard my girl turn to her five-year-old cousin and very matter-of-factly say,
"You know, I don't want to make you feel bad or anything, but before you got here, we had an egg hunt, and the eggs had candy in them."
Fortunately, the cousin was completely nonplussed by this revelation, and so all was well that ended well.
Later, my little one innocently told me that Amy and I had been incorrect, that she had told the other cousins about the candy hunt, and they hadn't felt bad at all. Heaven help me with this girl.