This year, as I was driving home from work on the last Wednesday of March, I determined that I wanted to dye eggs right then, rather than waiting until the next day, as had been our plan. So, we did. Eric doesn't care for egg dying, and his presence isn't as important to me in this tradition as it is for others, so for the entirety of Heather's life, egg-dying has been an all-girl event. The upside of this is that for the moment at least, I can make unilateral decisions about such things whenever I feel so inclined.
Sooooo convenient.
In an extra nice state of affairs, two of Heather's our adopted sisters had openings in their social calendars, so Livvy the Lovely and Addie the Adorable joined us for our egg dying celebration.
Delightful.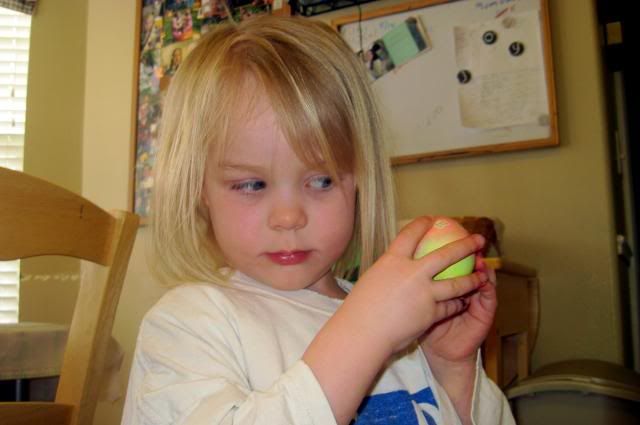 That's Heather's "This is such a cute egg" face, not her "I'm so sad" face. Just to be clear.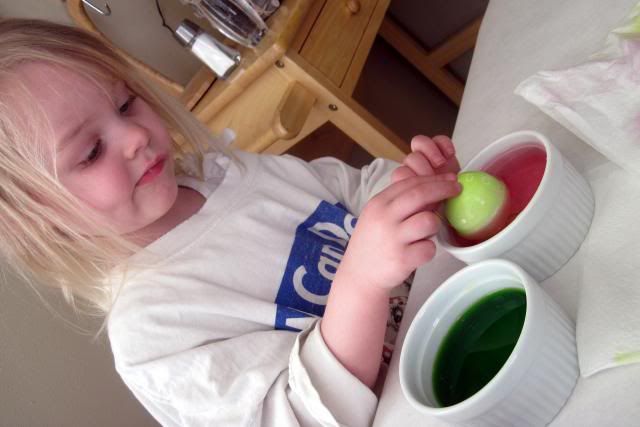 Livvy's facial expressions crack me up on a nearly constant basis.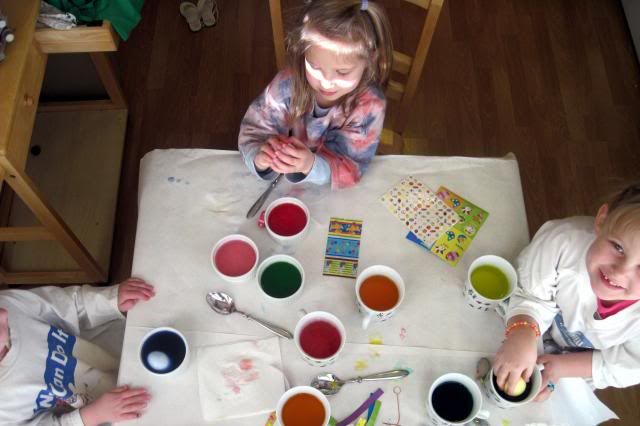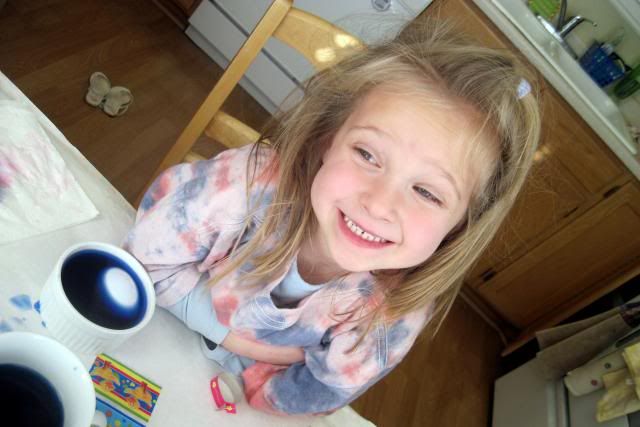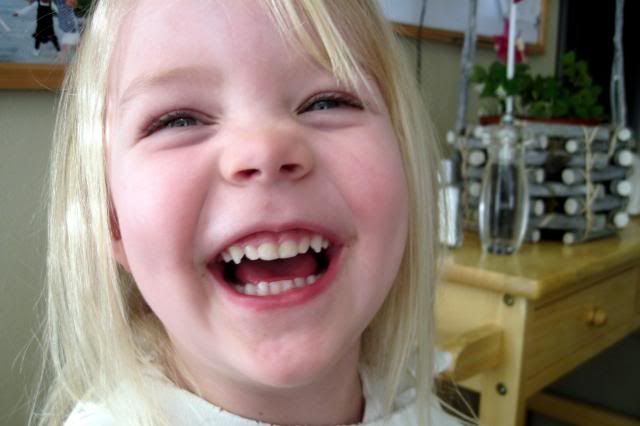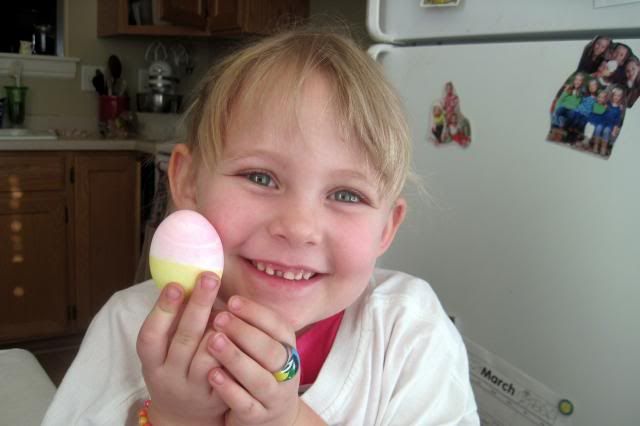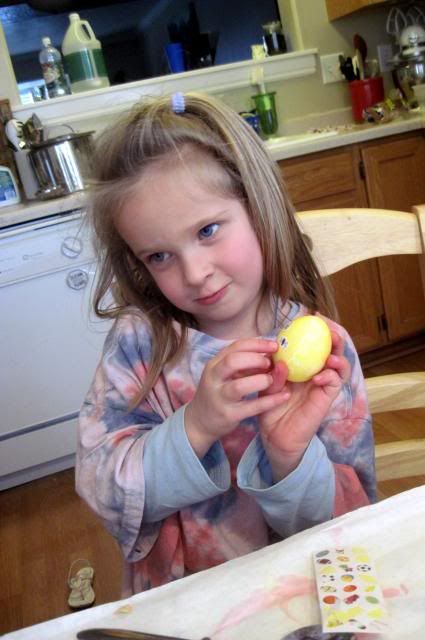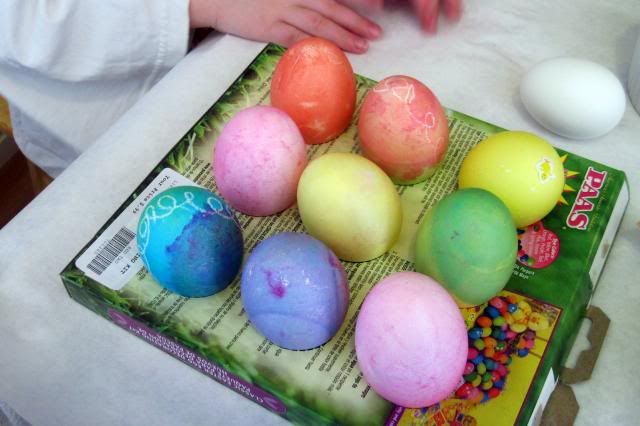 Naturally, we topped of the evening with a little eggstravaganza, Corry style.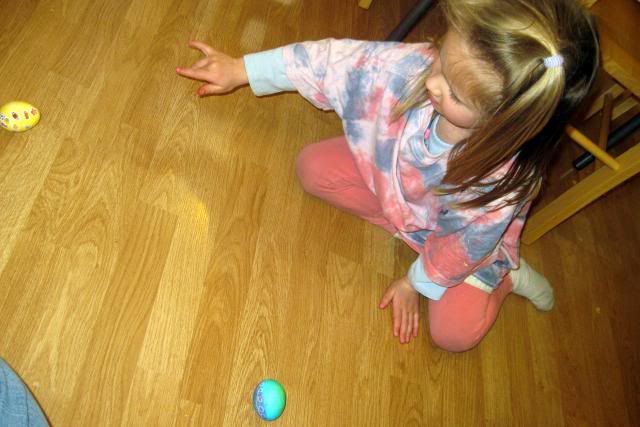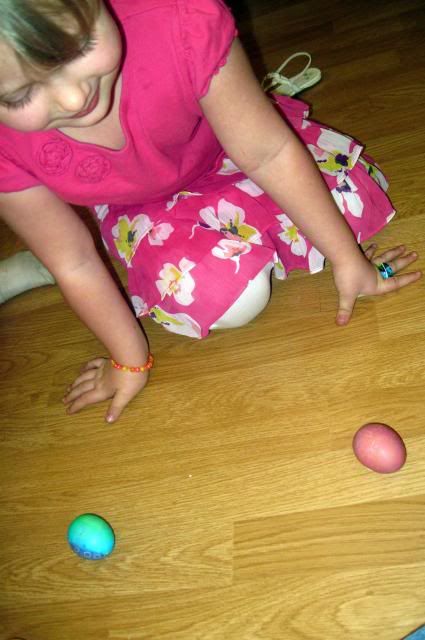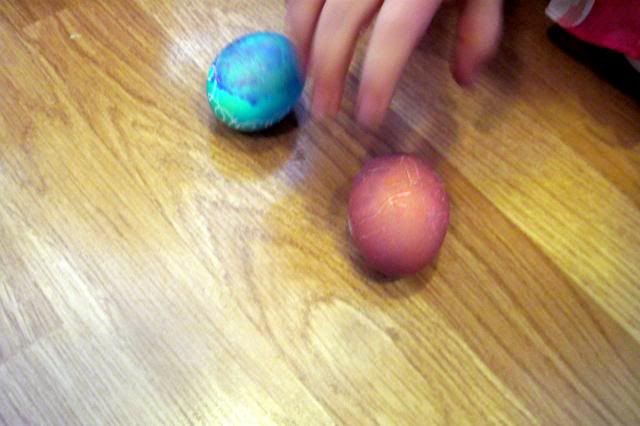 In a development that was decidedly UN-Corry style, there was a three-way tie for first place.
Hey, my house, my rules.