So, my Heidi recently started tackling the mammoth job of going through Phil's boxes. (For those of you who haven't been reading all that long, Phil was a dear friend of ours (and Heidi's husband) who died of cancer
just over three years ago
.)
In her sifting, wonder of wonders, joy of joys, she found these two pictures, and almost immediately shared them with me. Thanks Heidi!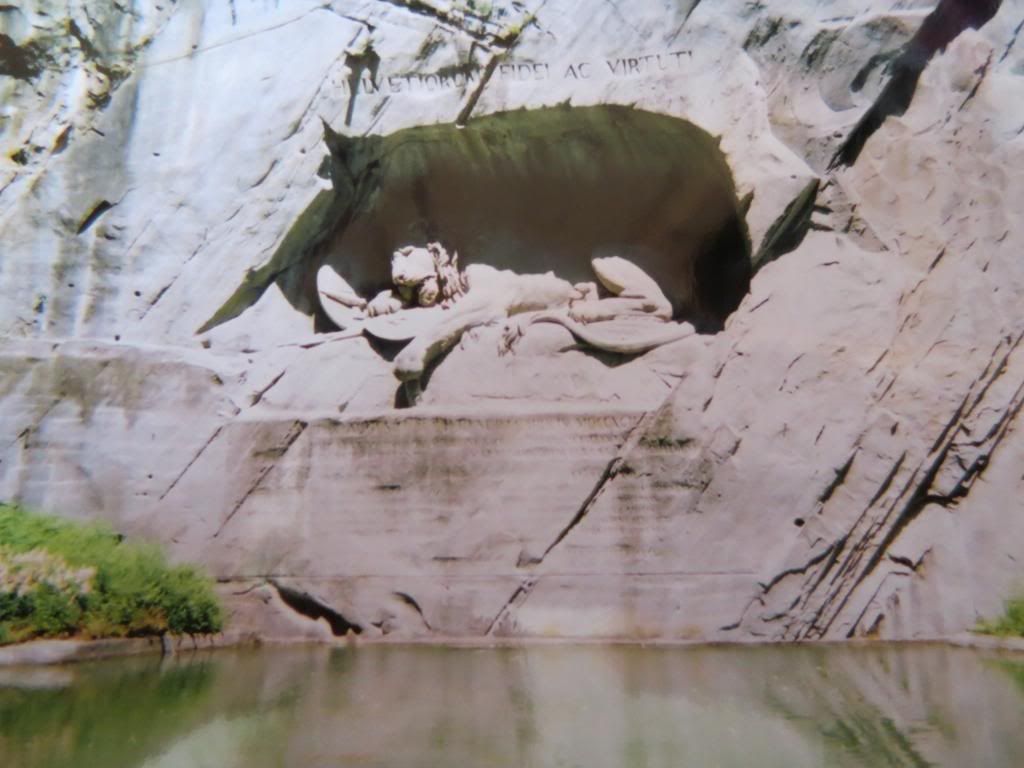 I think this particular set of pictures is pretty fitting, because to my recollection, this is the first "repeat" lion we've had here. If you have a stellar memory, you might recall that our Kristi sent this to us
a couple of years back
, and in my opinion, if any lion is worth a repeat, this is the one.
(For more of the history of the lion, read the cheekily titled "Appendix A" below.)
(To be clear--I'll repeat pretty much any lion if it's sent to me--so, if you happen to see a lion and want to send it to me, don't stress or anything as to whether or not we've already got it here. I'm a beggar, not a chooser.)
Anyway, I like how this came together this time around. Kind of like a couple of fond memories all swirling together to make something a little more heartwarming than average you know? Really, what's not to like about that?
APPENDIX A: Here is what Carol (one of our resident history experts) had to say about this lion, back in 2010:
I love the last lion in this photo essay. As you know, it is located in Lucerne. When I first saw a photo of this lion and heard the story, I was just drawn to it. This lion is a monument to the Swiss soldiers who died protecting the French Royalty during the French Revolution in 1792. Nearly 1/2 of the Swiss soldiers who were protecting the French Royalty died. The other heartbreak is that this monument was erected by a soldier who was on leave at home in Lucerne when his fellow soldiers were killed.
There is just something about this story that warms my heart and makes me want to go see that lion in person! I am jealous that Kristi got to go!