Wanna know about the best pizza we've ever had in
Salt Lake City
all of Utah?
Este New York Style Pizzeria
156 East 200 South, Salt Lake City, Utah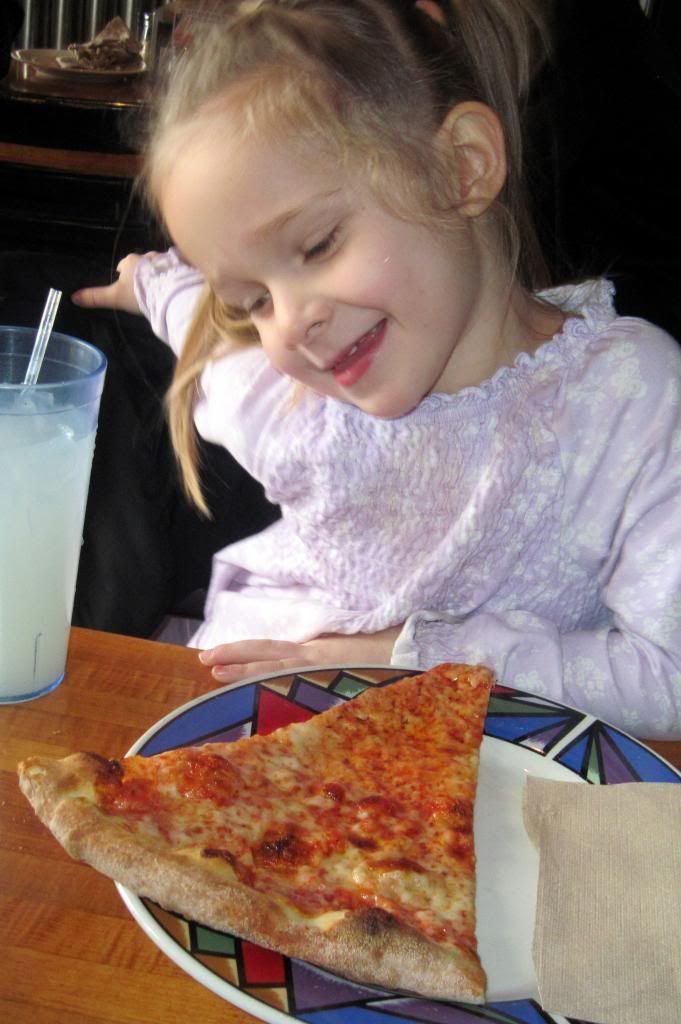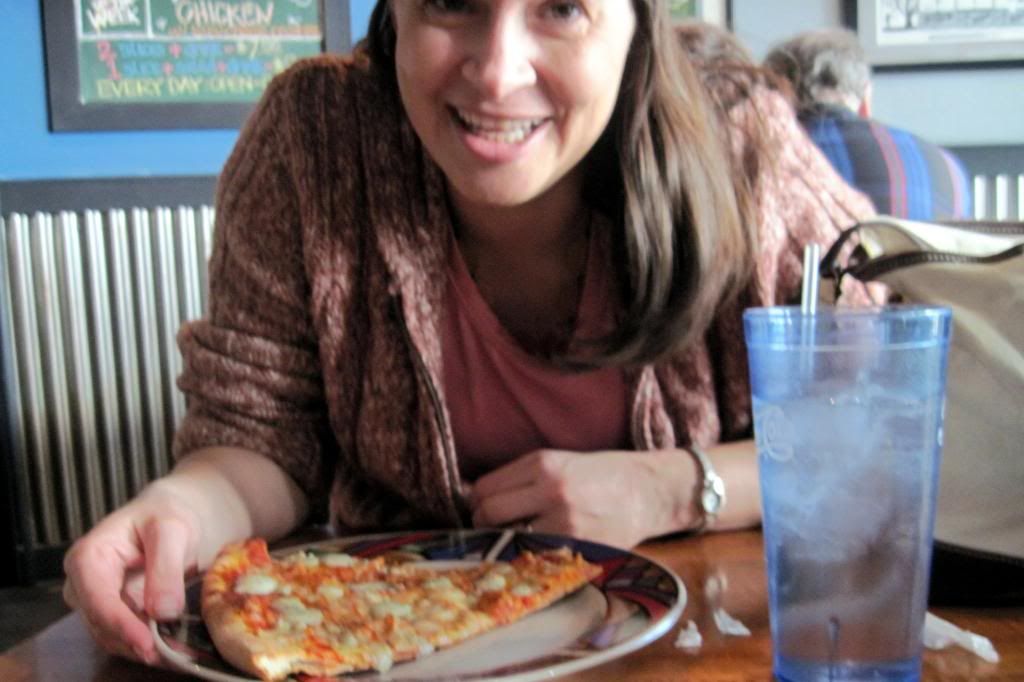 Photo by Heather. Head crowns in pictures are unnecessary and over-rated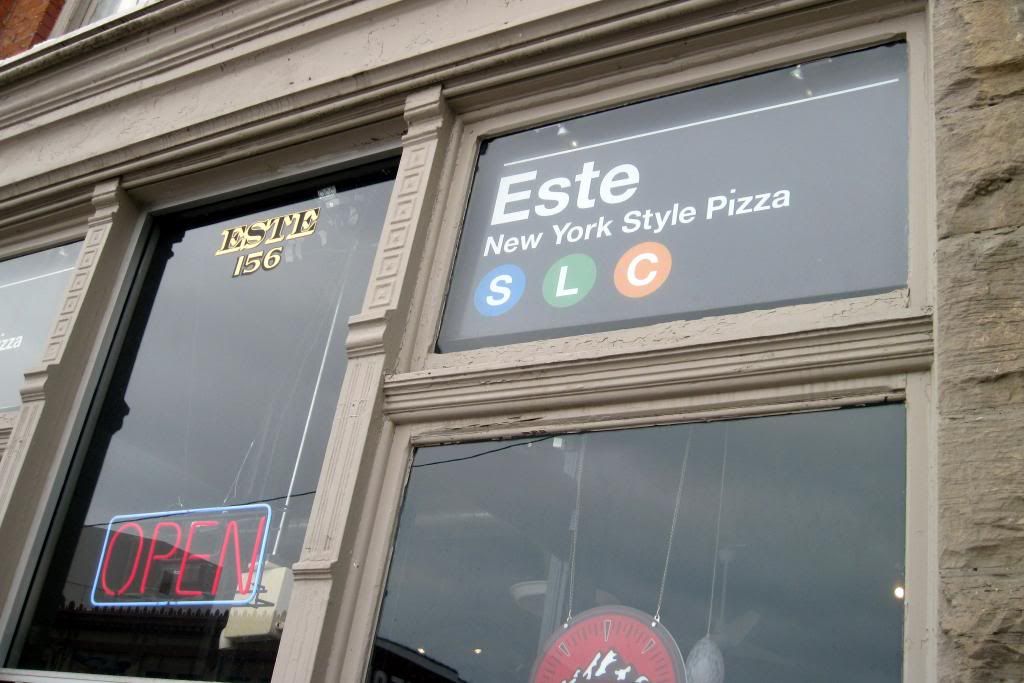 "Yumma Yumma" doesn't even come close to covering it.
* * *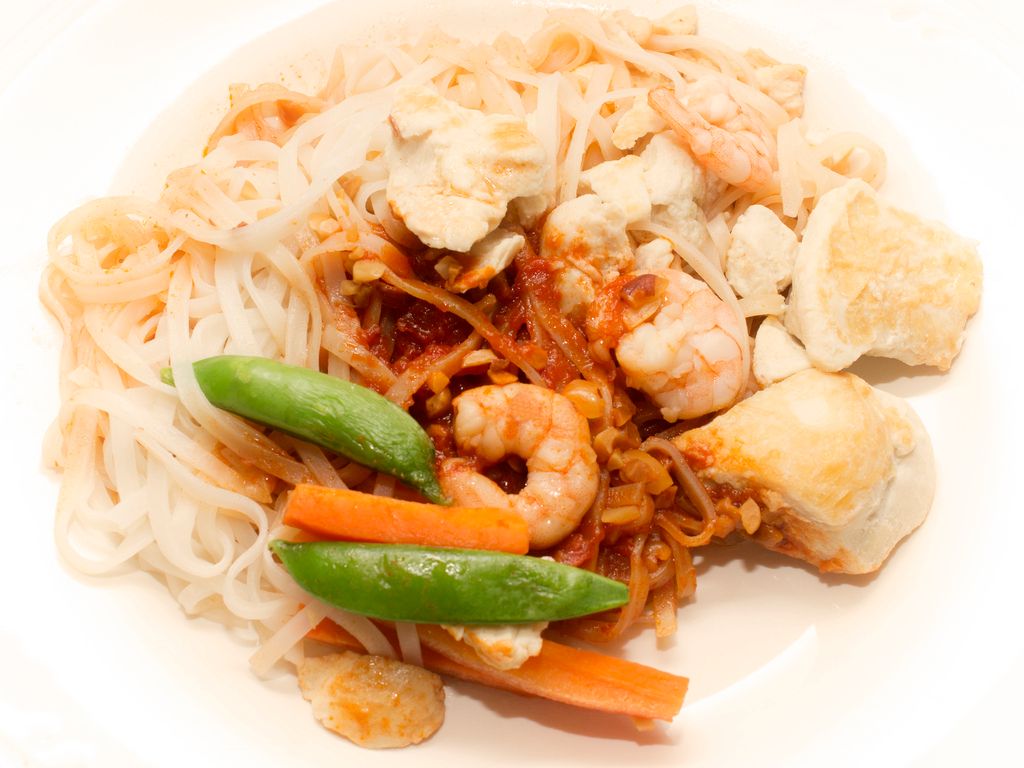 In other news, Heather's bedtime prayer tonight included the plea, "Please make mommy make food that is not spicy anymore". I had experimented with making Shrimp Pad Thai. It would have been pretty tasty had it not been so hot that it burned our lips off. Next time I'll cut the chili paste in half, or maybe even in thirds, and add spice from there. On the bright side, it appears that our talks about not saying the same things in our prayers over and over and over again are bearing a little bit of fruit. Hooray!
only 2 points for the name of the song (since I handed it to you on a silver platter)
5 points for the name of the musical
1 point each for the names of the three characters that take turns singing these particular lyrics. If you get all three of them on your first try, I'll give you an extra five points
other points awarded by whim
p.s. Happy Birthday momma!
p.p.s. Pad Thai image courtesy of kndynt2099