(Anyone remember the Purple Pie Man?)
For Valentines Day this year, I decided to repeat the
fabulously delicious chocolate cake
that I made so successfully last year.
However
, that cake made as written packs a wallop of
EIGHT HUNDRED AND FIFTEEN CALORIES PER SLICE.
I think we can all agree that eight hundred calories is too much for one piece of cake, right?
So, this time around I used fat-free buttermilk, egg whites instead of eggs, and also decreased the oil somewhat.
Remember when I said that my cooking instincts are essentially nil?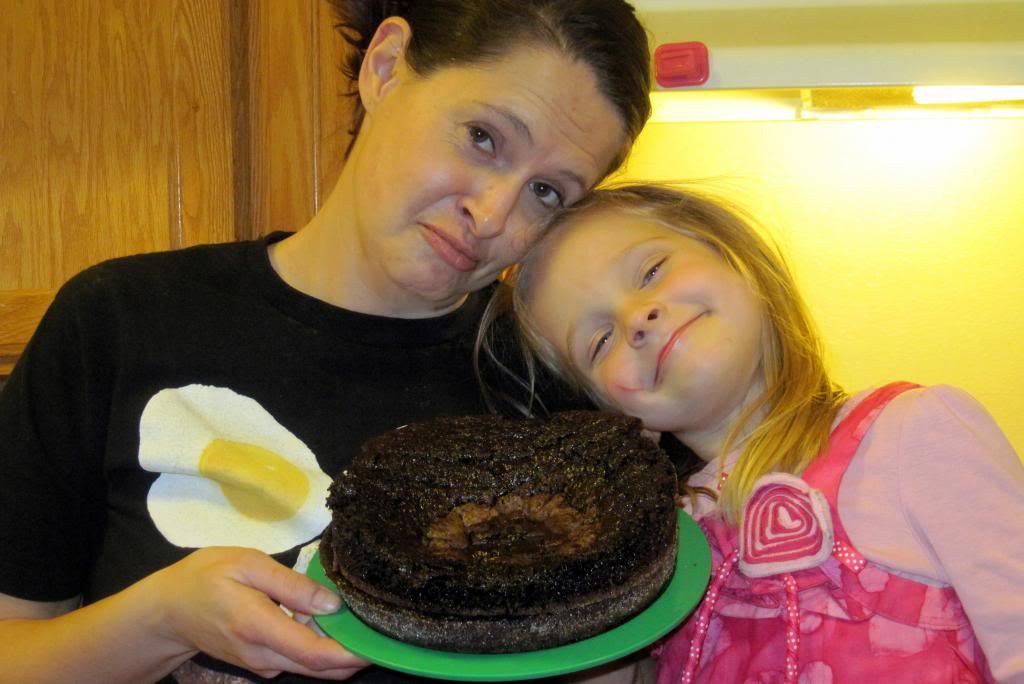 Turns out, this particular recipe needs all (or probably at least most) of that fat. The cakes fell in the oven, spilling burning cake batter all over the oven floor
(mom, you'll be happy to know that this time around, I actually got it all cleaned off within a week.)
Bummer, that. So, we had chocolate-dipped strawberries for Valentines instead. I was able to salvage and freeze much of the cake, which we later broke up into little pieces and made into a yummy chocolate/whipped topping trifle, so that was nice.
But, there's another problem. Last year we ended up freezing half of the Valentines Day Cake, because it was so rich and so delicious and so bad for you, and we thawed it on my birthday, and had it again. This year, not so much.
So, I made a French Silk Pie instead, complete with all the fat that the recipe allows and requires.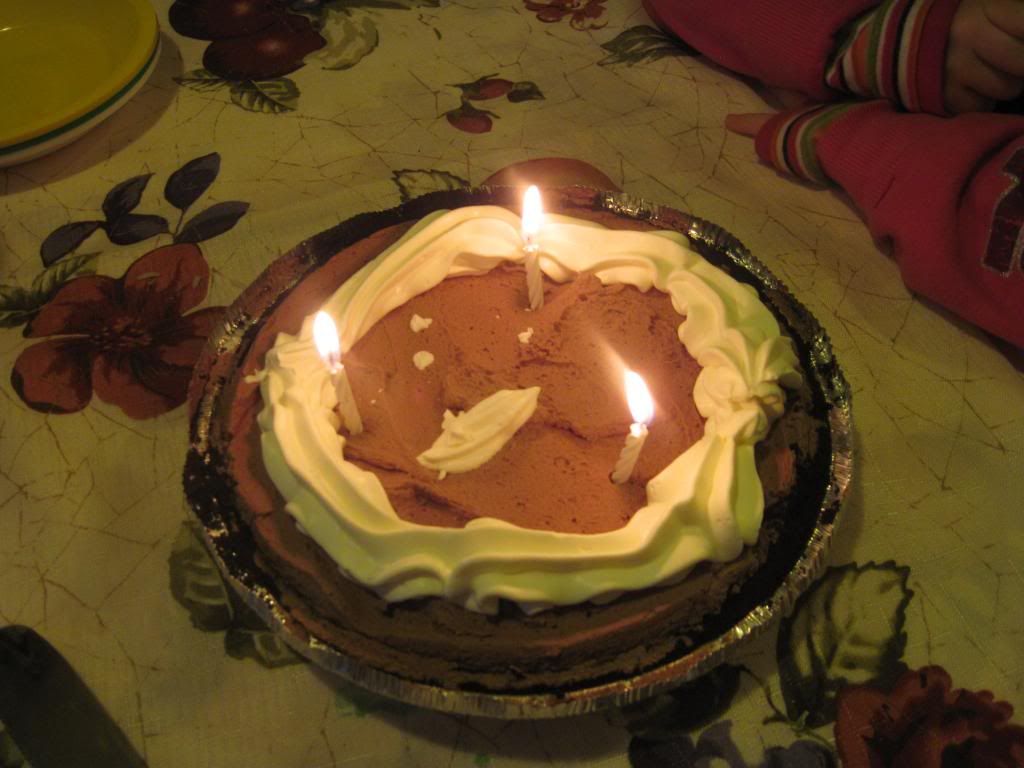 After all, it's not like birthdays come around all the time, you know?
* * *
In other news (which, this isn't really anything new, but oh well), Heather's dramatics crack me up.