Get it? Twist??? I'm killin' me here!
Awhile back, I shared
my go-to cinnamon roll recipe
. Well, every once in awhile, I feel like changing these babies up. The dough is actually quite flexible, I've used it for parmesan breadsticks and dinner rolls, in addition to the default cinnamon roll recipe that I shared last time around.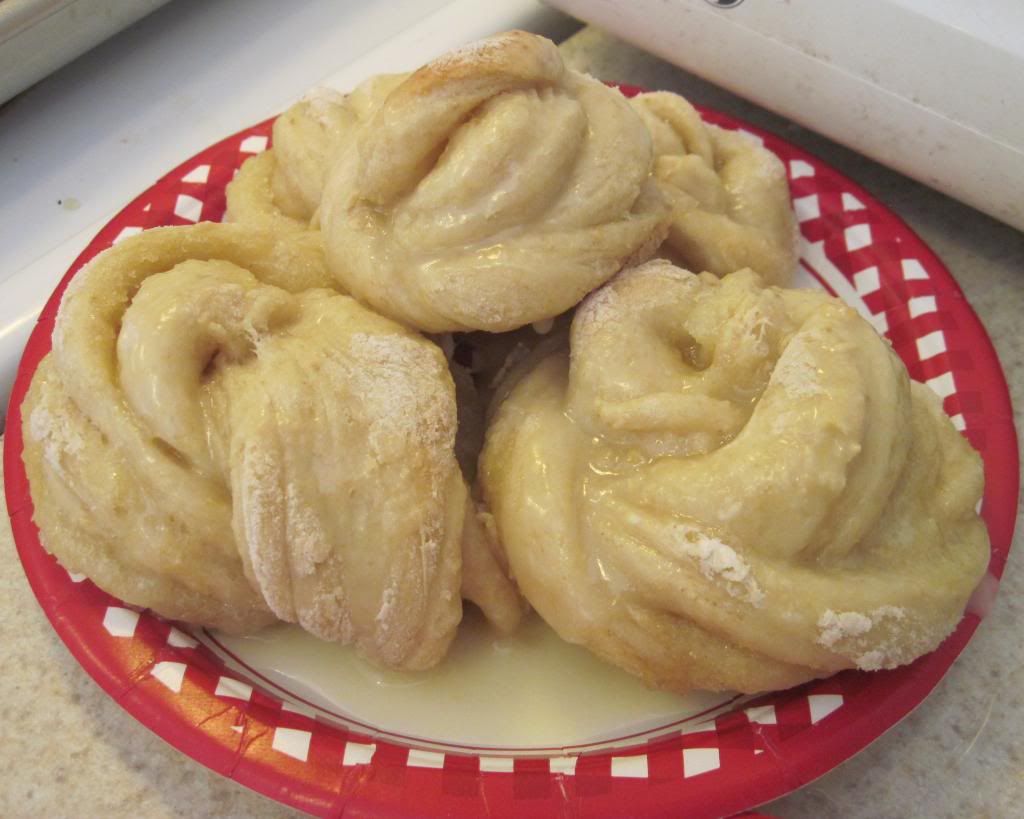 So, anyway, this time we did lemon rolls. Wanna know the details? Well if not, don't read on. I'm going to post the details, because every time I make these I have to reach back in the recesses of my memory to try to recall what is the best combination of ingredients. The last time I made them, they turned out exceptionally well, so I'm writing the secret code here, thus saving myself from future memory difficulty.
LEMON ROLLS
Start out by making cinnamon rolls exactly as
the recipe
directs.
When it comes time to roll the dough out and spread the cinnamon/brown sugar on the dough, spread this filling on the dough instead:
4 tbs butter
1 cup white sugar
zest from one lemon
1 tsp lemon extract
(optional-but whatever you do, don't substitute the juice from the lemon that you zested---you'll need that for your icing.)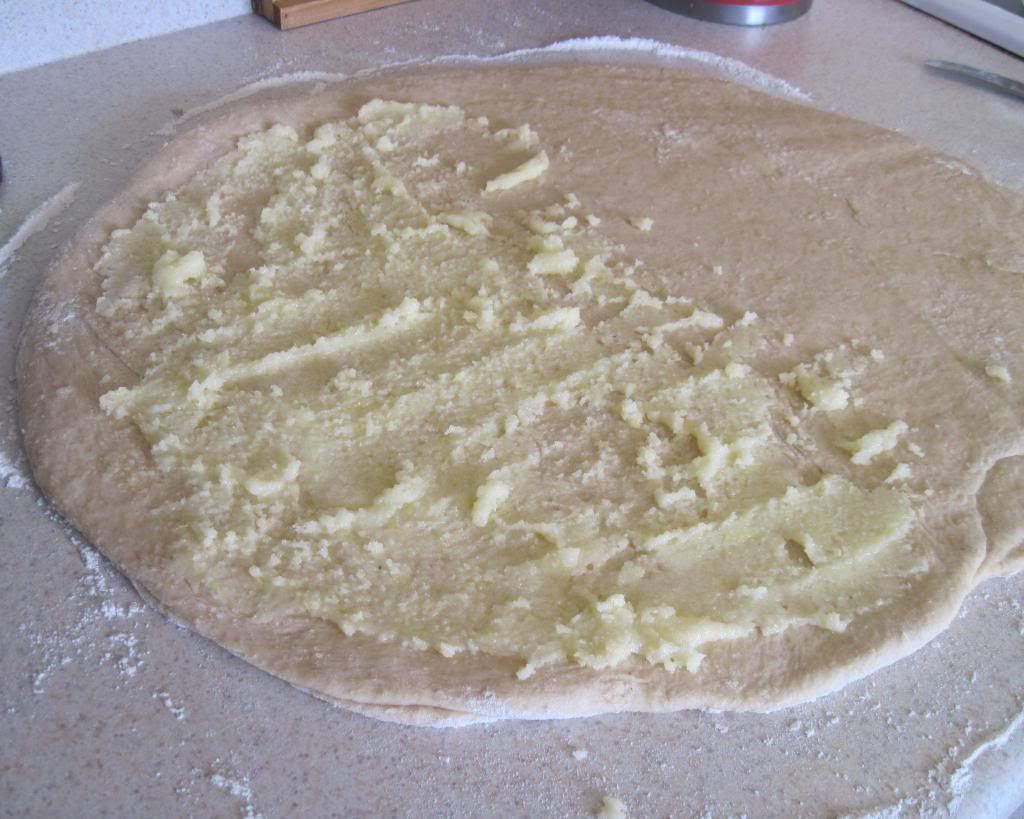 Fold, cut, form, and bake as directed in original recipe.
When you want to frost the rolls (when still warm), use the following icing:
juice from that lemon you zested
one super extra tiny tiny drop yellow food coloring
enough hot water and powdered sugar to get it to the consistency and amount you need/want.
(I like it glaze-like, as in pourable, but thicker than milk for sure, others like it more along the lines of an ice cream shake. I usually start with a cup or two of powdered sugar and a teaspoon or so of water and adjust from there.)
And there you have it. Dress it up on a plate with ribbon (or sewing notions), include a handmade tag with a heart-felt message (such as "HEAT HER LUV", translated as "Love Heather"), and you've got a plate of deliciousness for the lucky friend (or in our case, dance teacher) of your choosing.