Today I share what is probably my most beloved, and almost certainly my most used recipe. I call it (drumroll . . . . )
Killer Spaghetti Sauce.
Really, it's a rigatoni sauce recipe that I took from the oft-mentioned Utah Festival Opera cookbook. If you're tired of hearing about the book, never fear. The fact is, once I write about this one, I'm pretty sure we'll be done with all of my favorites from that book.
If you happen to be my neighbor or a local friend, it's quite possible that you either 1)have already had this sauce or 2)will have this sauce within the next year or two. That's because here in Cantwell-ville, we've been trying to be more consistent in opening our home to others lately, and one of the ways we've been doing that is having biweekly supper guests. We generally do it on Monday nights, and follow our meal with a short and casual (it has to be short--Heather's attention span isn't long enough for anything more) family home evening activity.
Doing this has been
awesome!
We've all loved the increased comfort and camaraderie that comes from sharing a meal and conversation together, and making all that happen has really helped us all feel more familiar with our neighbors. I highly recommend it.
Anyway, because we generally do all of this on a Monday evening, and because Monday evenings tend to be a little overwhelming for me, what with the house being in "post-weekend-mess" state, and just the general "Monday-at-work-ness" that happens at the beginning of the work week, it's essential that this meal be something easy, something I'm not going to stress over, something that's yummy, but also almost auto-pilot if you will.
Enter Killer Spaghetti Sauce. I throw all the stuff into the pot on Sunday afternoon and let it simmer away for a few hours. If I'm feeling somewhat ambitious I'll make a loaf of
Heidi's easy French Brea
d, but as often as not, I pick up (or have Eric pick up) a loaf at the grocery store on Monday. Put together a salad or veggie plate, reheat the sauce, boil the noodles, set the table, pull out the ice cream for dessert, and we're good to go. Easy peasy.
Don't judge me by that drip pan okay? Cleaning them is on my list. Unfortunately, it's a long list. It may be awhile.
We use Angel Hair Pasta. Regular spaghetti is much too thick for our
ultra-refined
palates.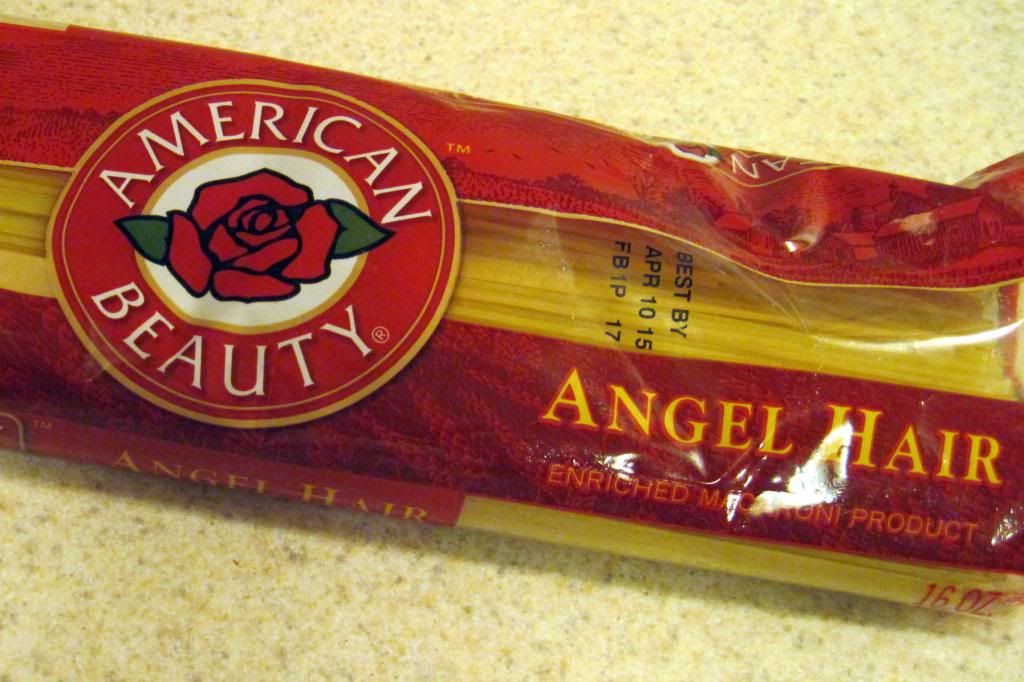 Sometimes I'll butter the bread, sprinkle it with garlic powder and salt (since for some reason I haven't gotten around to replacing our garlic salt), and bake it for 5-10 minutes at 350 or so. Voila! Garlic bread!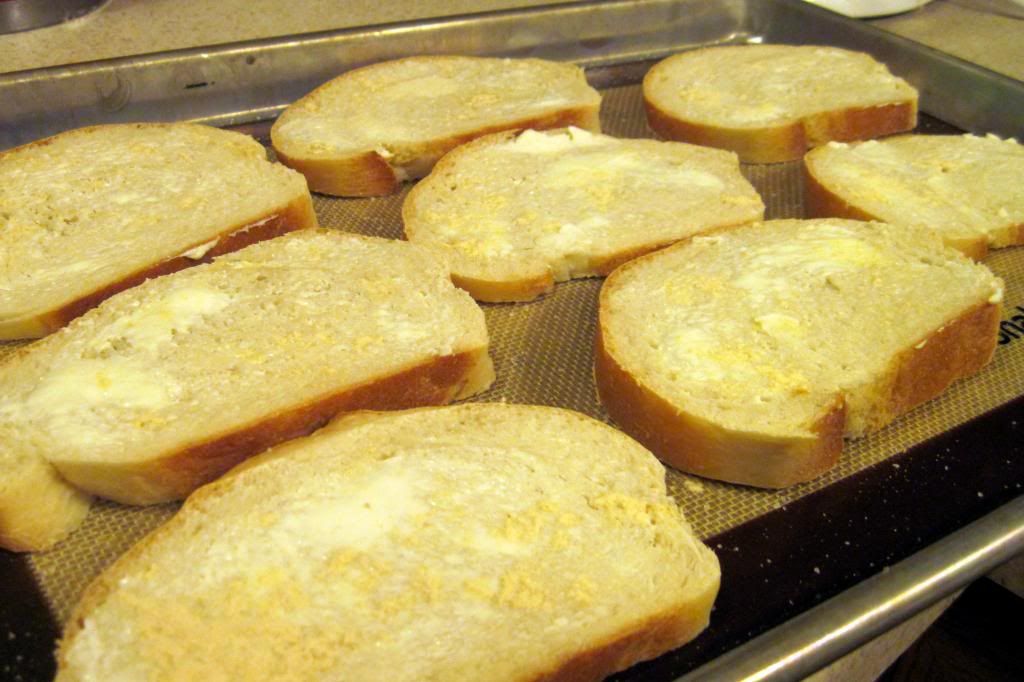 Veggie plates are pretty easy. I like the veggie dip recipe
here
. I've used fat-free greek yogurt before as the base, and even for fat-free, it's pretty darn tasty.
Anyway, here's the recipe for the awesome sauce:
Rigatoni (a/k/a Killer Spaghetti Sauce)
(UFOMT Cookbook, Michael Ballam's recipe)
Brown and season ½ -1 lb ground beef well. Drain excess fat.
1 onion and ½ green pepper (chopped), in ½ cup beef bouillon 5 minutes.
1 tsp Worcestershire sauce
1 can tomato sauce with bits (I often use my own frozen tomato sauce here. However, when I do that, I have to be sure to let the sauce simmer for an hour or two, because my sauce tends to be quite thin unless it's condensed that way. Also--I generally throw in a bit of my frozen roasted tomatoes or roasted tomato paste. Sooooo yummy!)
¾ tsp course ground pepper
Return meat to pan, serve over noodles, with coarse ground pepper and plenty of cheese.
Note: Sometimes (as in the picture shown above), I find that I've accidentally cut the onions up too big to be acceptable for the likes of picky children. When that happens, I just run the sauce (once it's cooled) through the blender to smooth it out a bit and hide the onions and green peppers. If it's just our family or our family plus grown-ups though, I leave the sauce as is. I like it a little bit on the chunky side, personally.
5 points for the name of the song
2 points for the name of the musical
other points awarded by whim