They're not making our (free) community outdoor ice rink this year so we've had to get creative.
Did you know that with a plate, a little water, some food coloring, and a couple of hours you can make your own mini pet ice rink?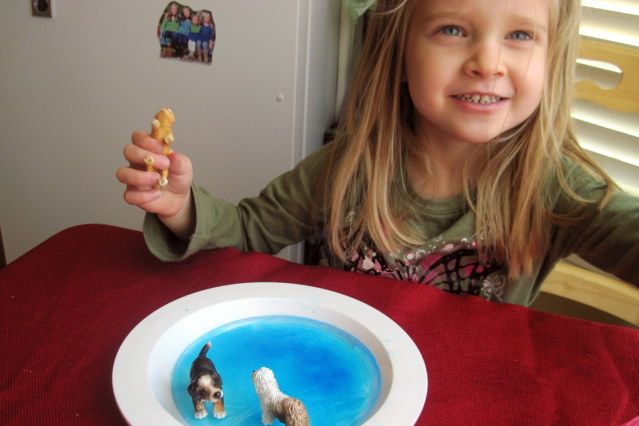 Betcha never would have guessed, huh? Aren't you glad you stopped by today? Me too.
Midwinter Musical Madness! (see details here)
We're starting out with a toughie, but in my defense, there aren't a whole lot of songs out there that deal with ice skating, you know?
Anyway:
5 points for the name of the song
2 points for the name of the musical
2 points for the name of the composer
other points awarded by whim