This post is primarily for my brother, my sister-in-law, and four of our nieces and nephews. However, the rest of you are welcome to read it as well, if you are so inclined.
As you might remember, (because apparently I just can't stop writing about it--you would think it was some huge tragedy for us or something, which wasn't really the case) we weren't able to travel to parts south during the Christmas break this year, something that we do every year, something that we were planning on, something that was so sure to happen that any gifts that we had coming to us from Southern Utah were saved for our arrival.
But then, we didn't arrive.
So, a few weeks later, my mom sent our gifts up via the school board courier system (which really means that she was at the school board convention with local school board members from all over the state, and sent our presents home with a lovely woman on the Cache Board).
I was expecting a bit of money from my parents*, and a gift or two from the Robert & ShaLiece fam, because it was their turn to give to us this year, after all.
However, to my joy, what we actually received was a
showcase showdown
of Christmas goodness! We each received our own custom designed apron. You would think that would be enough, but nay. In addition, the care package included:
1 pair Hello Kitty Pajamas for Heather
1 pair Cinderella Pajamas for Heather
1 gift certificate for a dozen cupakes at our own Temptation Cupcakes
1 awesome book of dress-up/stickers/design your own island girl
1 fabulous cookbook of fairy treats
See why I called it a
showcase showdown
?
Heather and I were so excited about it all that the next free day we had, we decided to spend it enjoying our new gifts.
This is the documentation of that day.
We started out with a family photo, modeling our fabulous aprons. Eric's handy dandy Chef knife and wire wisk are unfortunately obscuring the most important feature of his apron.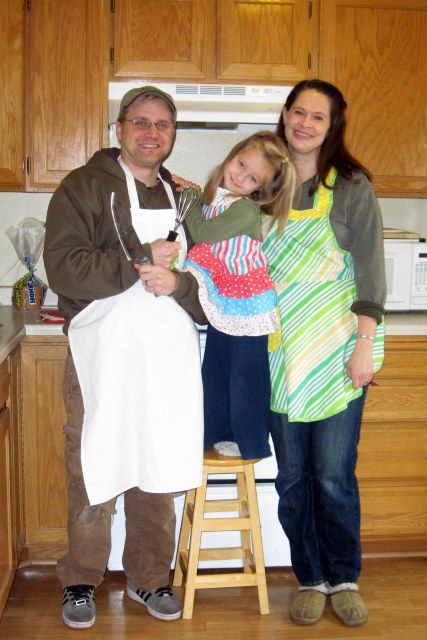 So, here's a little close up:
The carrots are in homage to the fact that Eric's
favorite dessert is carrot juice
, a fact that, since it's been made known among my family, has been the catalyst for much teasing from the brothers.
(As if there is ever a need for a catalyst for brotherly teasing in my family--but, still.)
We had a normal morning, during which we went through the fairy cookbook, chose a recipe, and made up a list of ingredients that we didn't have on hand.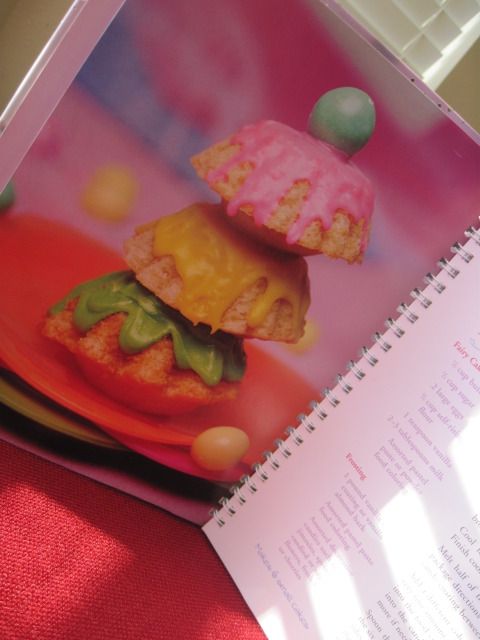 While we were out picking up the ingredients, we stopped for a little cupcake-to-go action.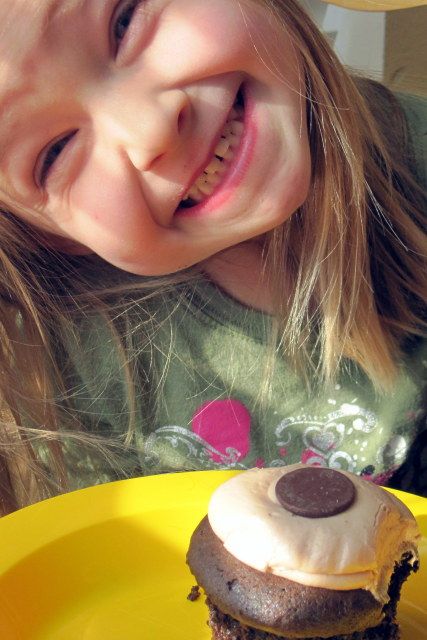 Then it was baking time.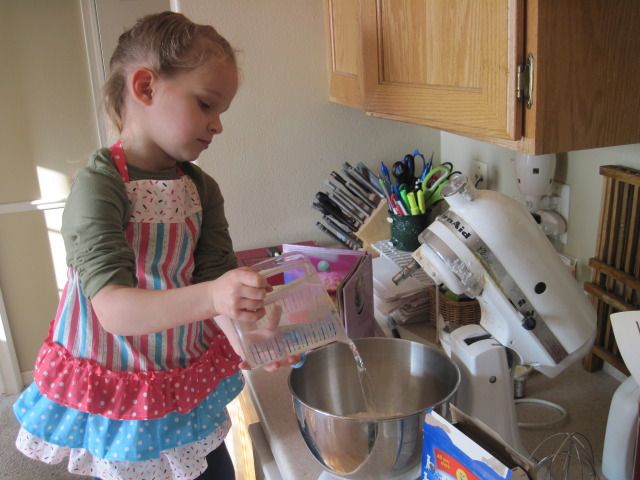 After the batter was made and the cakes were baking, Heather took the time to experiment with her island doll. Definitely a big hit.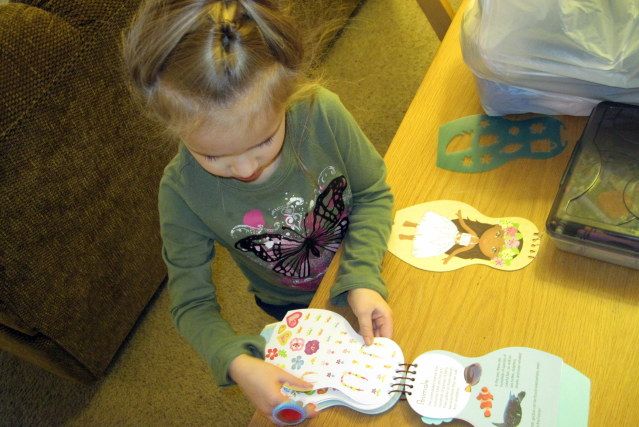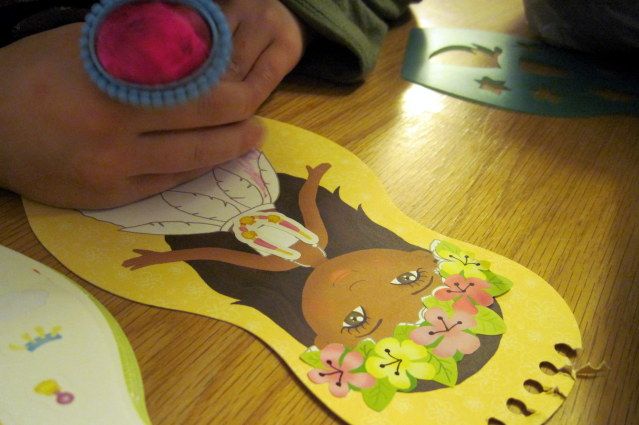 Finally the cakes were baked, cooled, frosted, and decorated. As we put them together I couldn't help but marvel at how our amateur skills had come together and made a creation that was a near replica of the Fancy Fairy Cakes that were put together by the professional fairies in the "Fairy Cookbook" land.
See what I mean?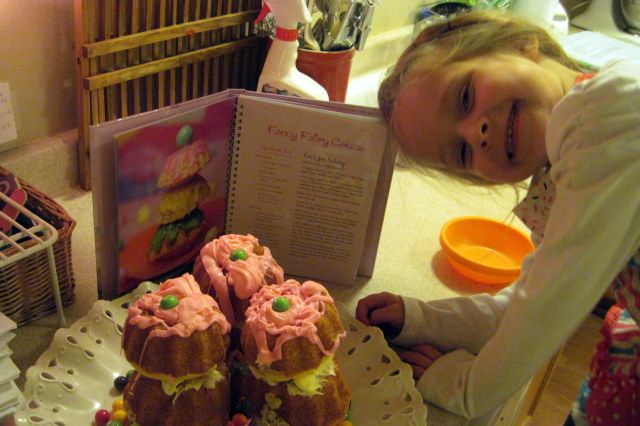 Kidding. Soooooo kidding.
Still--awesome day.
Thanks so much Robert, ShaLiece, Kaylee, Dallen, MaKell, and Ty!
*The bit of money came, as well as a family-size jar of Nutella, some awesome dishtowels that hang on the stove, a gift certificate for Eric and I to join the rest of the adults in the family on an Alaskan Cruise (!!!!!!!), and about six sweatshirts (of semi-strange colors and styles) that my mom had found on clearance at some point (like--super-duper clearance, she left the tags on them and they were $2 to $3 each) and remembering how I love the feel of a new sweatshirt, had purchased them for me. They aren't fit for public display really, but I've been wearing them on homebound evenings, and reveling in the comfortable softness.