Honestly, I think the inscription I received with the following picture (from my brother) is much better than anything I could write. So, I close my words now, and leave the rest to Doug:
I'm thinking about a new club. Seekers of stone hippos!
Who doesn't love a stone hippo?
Mom found a stone lion in the same place which she should be sending you. They are both in Dallas.
Enjoy
Doug Corry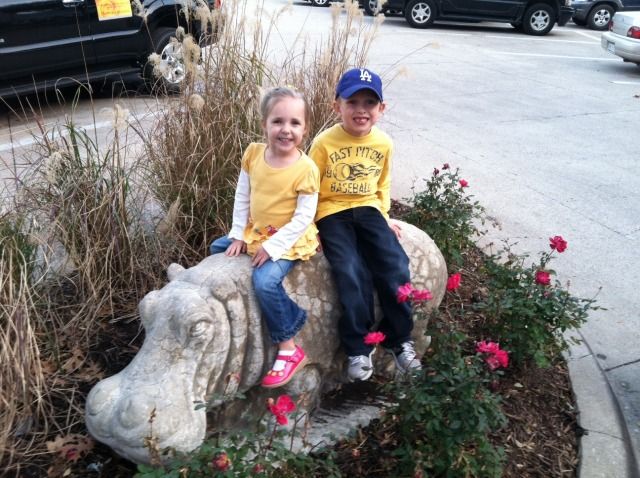 Okay--it's me again. I couldn't resist one more little bit of writing. How cute are those kids? I haven't seen them in ages and ages, and I am missing them something fierce.