Christmas morning started around 8:00 a.m. I had slept in the trundle bed in Heather's room
(also known as the "hidden" bed)
so that my coughing wouldn't keep Eric awake. (Heather was coughing as well, plus she sleeps much more soundly than Eric). We tromped into our master bedroom and announced to Eric that it was present opening time. Eric sleepily got out of bed, and we all made our way downstairs. On the way down, Eric mentioned to me that after holding out for nearly two weeks, he was pretty certain that he had contracted my dreaded illness.
Merry Christmas, Darling.
But, illness or no illness, it was Christmas, and we had a very happy four-year old, and it's impossible to dwell on feeling crappy when you have a little girl squealing with delight and gratitude and excitement. So really, how could it be anything other than a lovely morning? Here's a little rundown of the presents:
Eric bought this play-doh factory (below) at Wal-Mart at around 7:00 on Christmas Eve. We had stopped to pick up Mentholatum and cough syrup for me, and Eric just "couldn't resist". I was going to leave it up in the man cave and then return it later (Heather already had
plenty
), but on a whim, as we were setting things out, I decided to just go ahead and leave it there.
Thank heaven.
As it turned out, after about an hour of Christmas fun, and just as my Christmas coffee cake was coming out of the oven, Eric determined that he needed to go back to bed for a few hours. As for me, I wasn't exactly ready to go to bed (I
hate
to waste a Christmas Day sleeping!), but I wasn't really up to a whole lot of activity either. Enter the Play-Doh Sweet Shoppe (or something like that).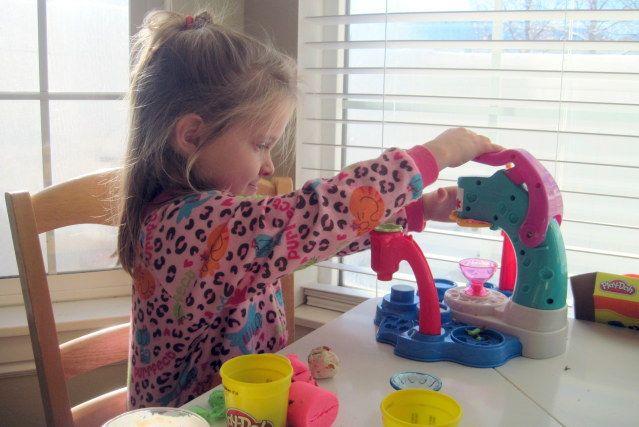 Heather happily, ecstatically, enthralledly played for over an hour while Eric napped and I sat on the couch doing I-don't-remember-what.
These cardboard blocks were also a hit, and have continued to be a hit throughout all that we've seen so far of 2013.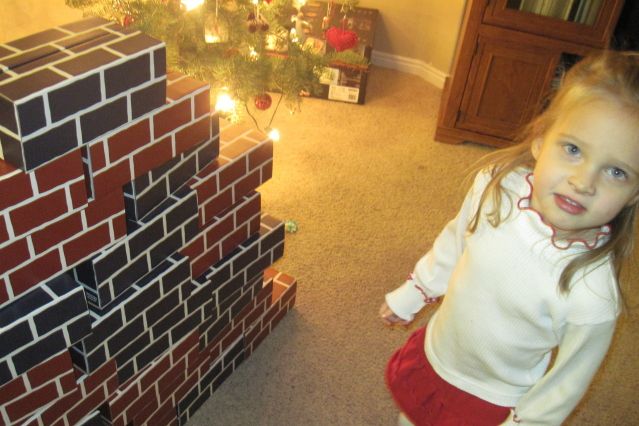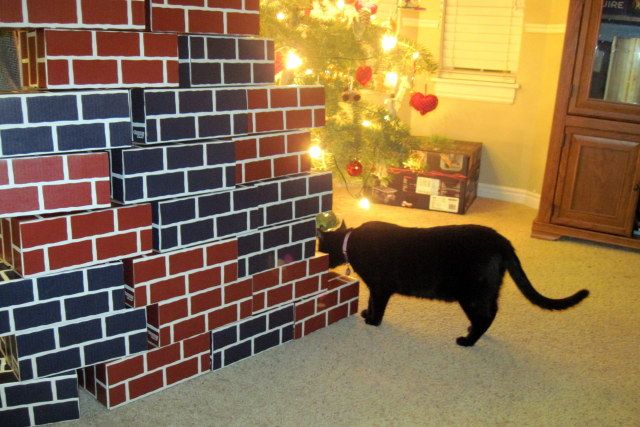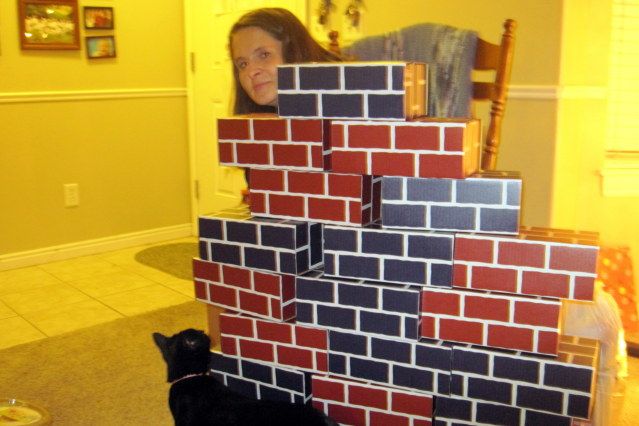 they make an excellent hiding place
This year, courtesy of Eric, I got a surprise "retro" Christmas.
First up was this 1950s phone: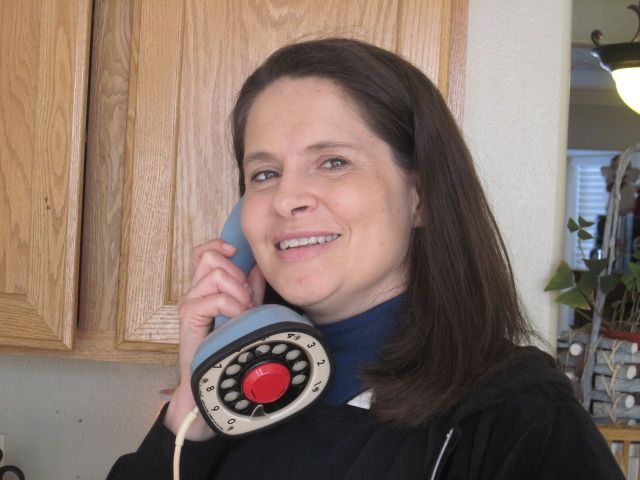 Second was this 1970s Empire State Building lamp.
Eric also gave me a small sundial, to be mounted in our garden later, some heavy duty kneepads, also for gardening (the bulk of my gardening is me, kneeling on our concrete pad, digging in the little bit of dirt that we have around the perimeter of the pad. Kneepads will
certainly
help that situation. I'm stoked!) and some kind of multi-use hat/scarf/face-mask/pull it together and it makes a bag thing. Interesting stuff for sure.
As for Eric, he pretty much bought his presents himself, and he got a tool Christmas.
However, I was able to give him a huge and much-appreciated surprise! Kudos to me!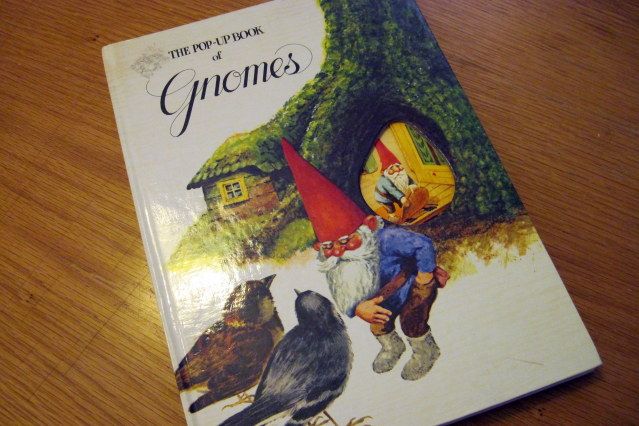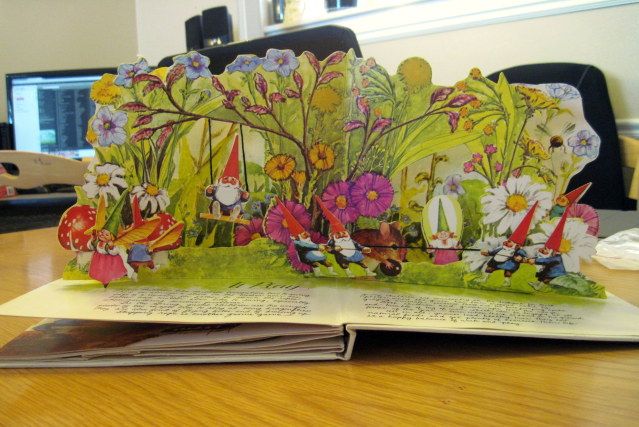 Yes, that's a gnome pop-up book. Eric grew up with a set of very small gnome books, and so when a vintage bookseller on Etsy contacted me for a trade and I saw this book in her shop, I was thrilled. I thought he would like it, but it wasn't until I heard him telling his best friend on the telephone about them that I knew I had done really really well. It's not often that I can surprise Eric
and
get him something that he is glad to own, so I'm feeling pretty flush about myself.
After gifts and naps, we headed back out to Grandma and Grandpa's, where we played games and snacked and played and opened more presents and had a lovely lovely afternoon. I took no pictures, but loved it all. We headed home, tired, kind of sick, but glad to have enjoyed a lovely Christmas Day. As we were pulling into our driveway, I mentally went through my plans for the next day--hitting an after Christmas sale or two, packing up our stuff for our Cedar City road trip, sleeping in. Things were looking up.
To be continued . . .