Ah Christmas.
Our Christmas this year was a little strange. We had a perfect plan:
Spend Christmas Eve afternoon with the Cantwell's, eating delicious food, spending quality time, doing a nativity, loving every minute of everything.
Go home and spend Christmas Eve cozily in our home, reading beloved Christmas stories, setting out cookies and milk for Santa, prepping for the big night.
Wake-up for Christmas morning, happy, healthy, grateful. Spend the day playing with toys and visiting with cousins.
Chill out on the day after Christmas, do a little packing so that we could hit the road bright and early-ish on the 27th, heading to Cedar City for five more days of fun with family.

The reality ended up being just a little bit different.

Around the middle of December, I started feeling the tell-tall signs of a winter cold. "No big deal," I thought, "I'll be sick for a week or so, and get well just in time for Christmas."

Yeah. Not so much.
By Christmas Eve, I was still in what turned out to be the middle of it all, as was Heather. Not feeling great, but not feeling bad enough to be in bed on Christmas Eve, we headed out to Grandma's, armed with sanitizer and tissues and hopes that we wouldn't infect everyone.

All things considered, it was a great, great afternoon and evening.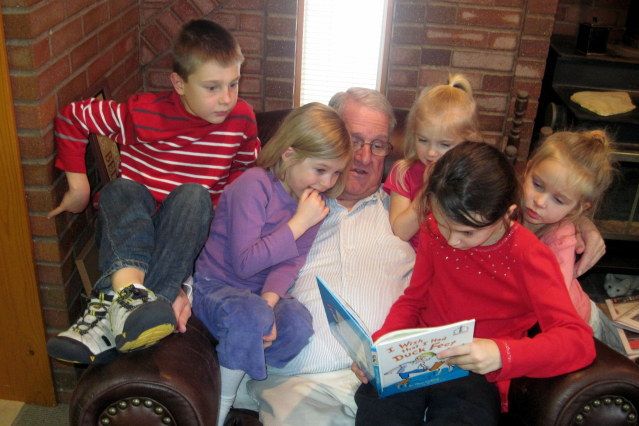 I don't know that I can even express how much I love this man. What a gem.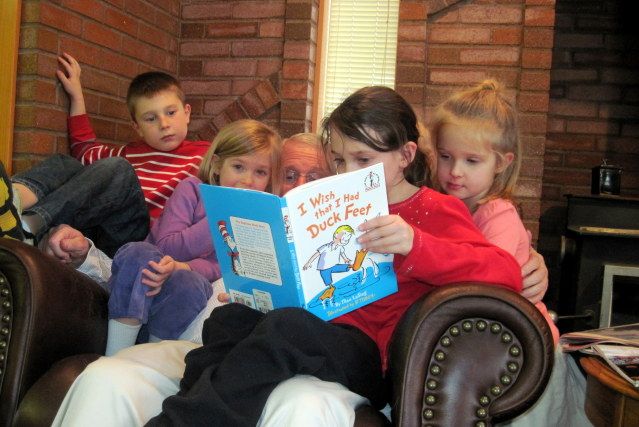 A Cantwell tradition--Austrian Pastry. I need to nail down either Aunt Linda or Amy for this recipe. It's basically butter, flour, and sugar though, so I'm hesitant to have that kind of temptation in my recipe book, you know?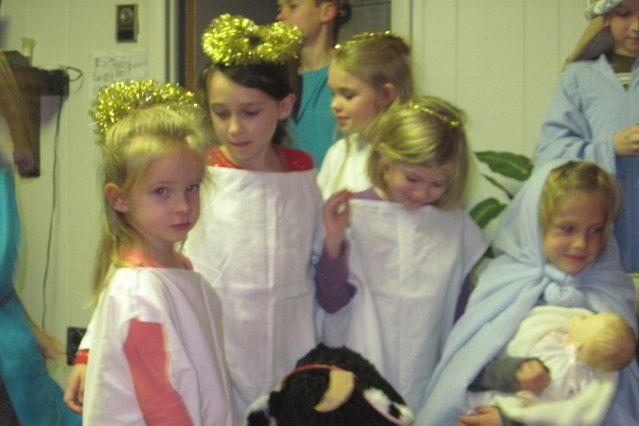 One pensive (and under-the-weather) angel.
After a delicious meal, and several hours of playing, all the other cousins and their parents left for home. We stuck around for some quiet time with Eric's parents, opening presents (no sense waiting, right?), giving a little netflix tutorial (since our gift to them was a netflix membership for a few months), and sitting on the couch, watching some program of funny cat videos. Finally, out of the blue Heather stated, "Well, should we go?" And we did.
Heather fell asleep on the way home--
hard
. So, there was no putting out cookies for Santa, no reading charming Christmas stories. She did wake up enough to insist on opening her present from Grandma and Grandpa Corry, and was thrilled to put on her new kitty loompas, after which she promptly went to sleep.
Eric put on
A Christmas Story
, and we watched it while he assembled cardboard blocks and I filled stockings and wrapped RC Helicopter boxes (to be given to nephews the next day). Eventually I went to bed, and Eric followed soon after.
Our well-planned Christmas wasn't happening exactly how we had planned it, but all in all, it could have been much worse.
To be continued . . .