In a few hours, over half of my siblings and their children will be headed up Cedar Mountain, ready for a day of sledding and fun and family at our family cabin. I love that tradition, but I can honestly say that I don't feel a whole lot of angst over not being there today. Why should I? I have a great home here, I'm with the people I love best, and as far as I know, the cabin isn't going anywhere. It's all good.
However, in light of the fact that they are all there, I thought today would be a good day to post a bunch of pictures that I took when I accompanied my dad on a rare dad-daughter afternoon when I ditched Heather with Eric, and went up to the cabin to help my dad take care of a few maintenance items up there.
(To be clear--I was there mainly for company. Maintenance isn't really my specialty. Holding things in a certain place while someone else does maintenance?
Totally my specialty.)
* * *
We killed this rattlesnake with the head of a shovel during the first year after the cabin was built. I've actually only seen one other snake there, in the nearly 30 years since. So, not a bad record, right?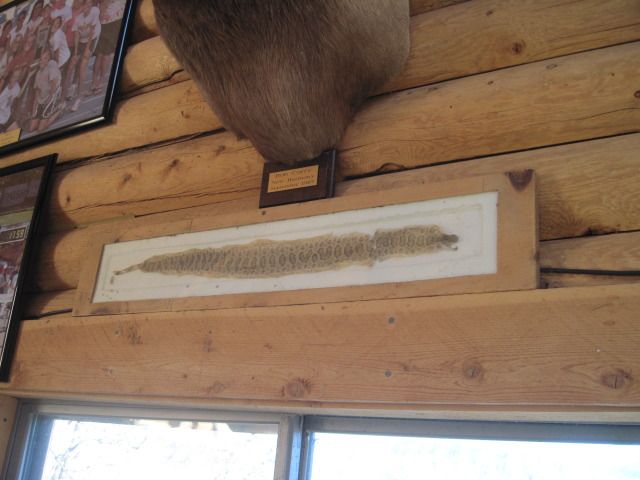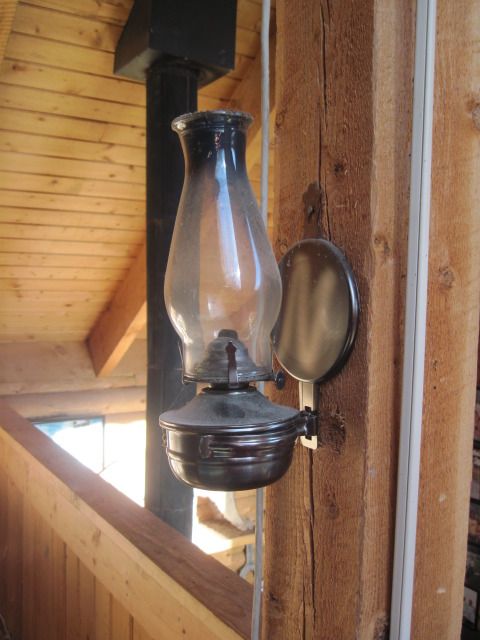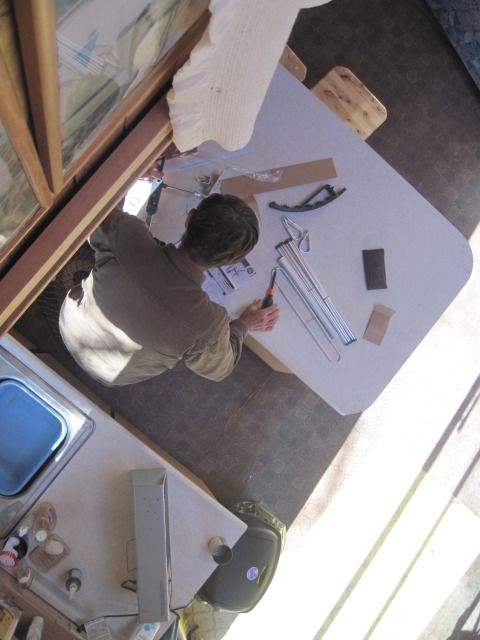 Maintenance.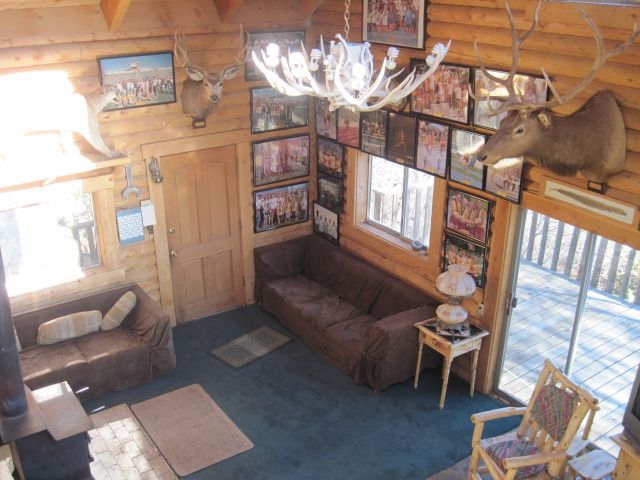 Back when I was six or seven, my dad made this rug out of scraps from the the original carpet from our home. To me it personifies the old saying, "use it up, wear it out, make it do, or do without". Without exception, none of this carpet is still in my parent's house, but this rug remains.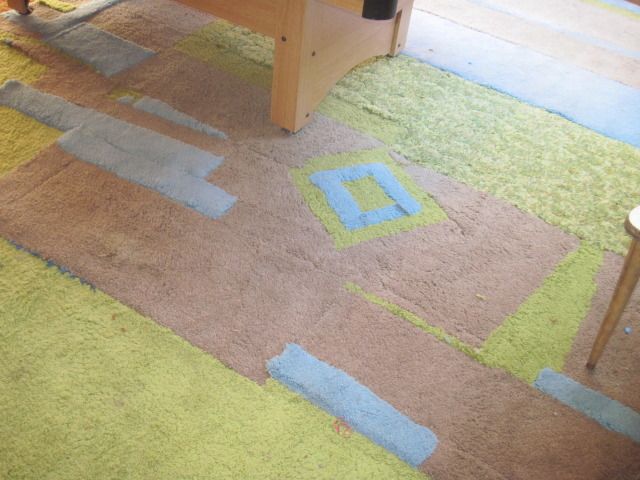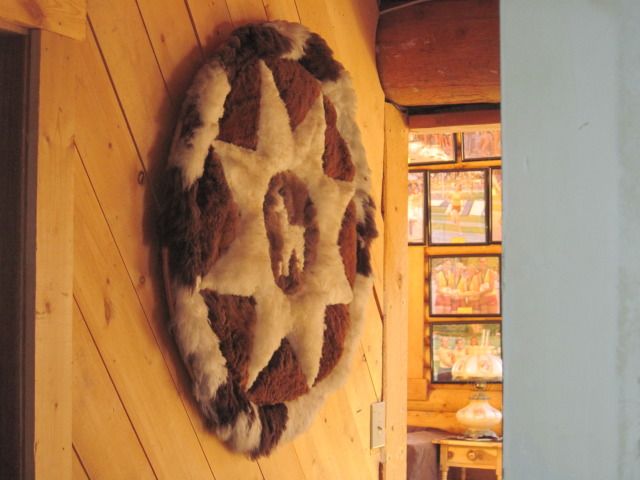 My father brought this back from the LDS mission he served in Chile.
The walls of the cabin are decorated with photographs of state championship teams, individual state champions, and state record breakers that my dad has coached through the years. All of these came after my time (the closest we ever got to a state championship while I was in high school was a distant third place finish my sophomore year), but it is fun now for me to look at the pictures and think about where those girls are now. Two of them later became mothers to my nieces and nephews, so that's extra fun.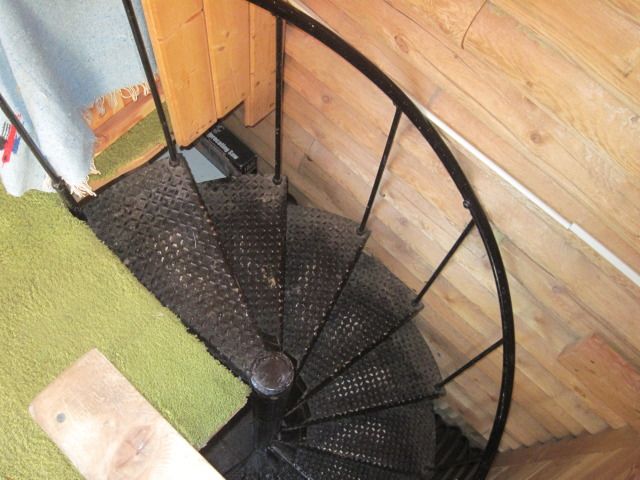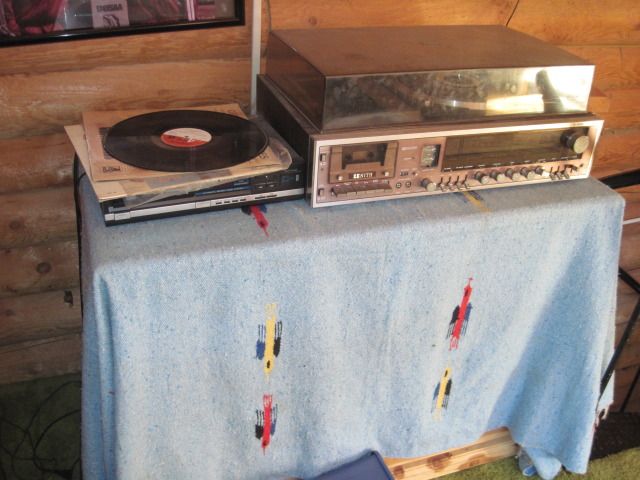 My dad's "Do before you leave" list. It gives me comfort to know that if I have terrible handwriting (like I do) and OCD tendencies (as I have), at least I came by them honestly.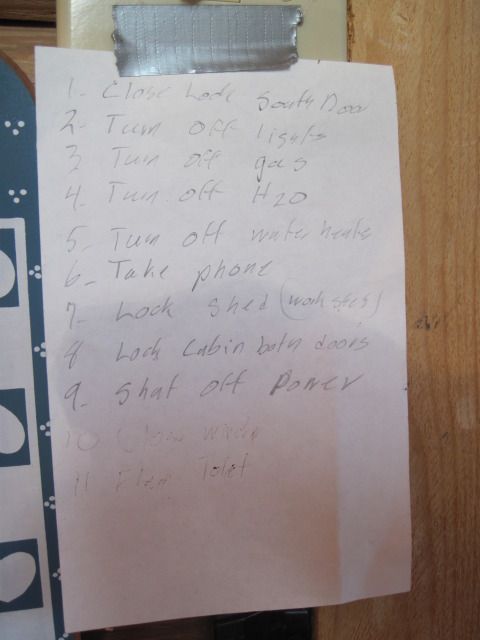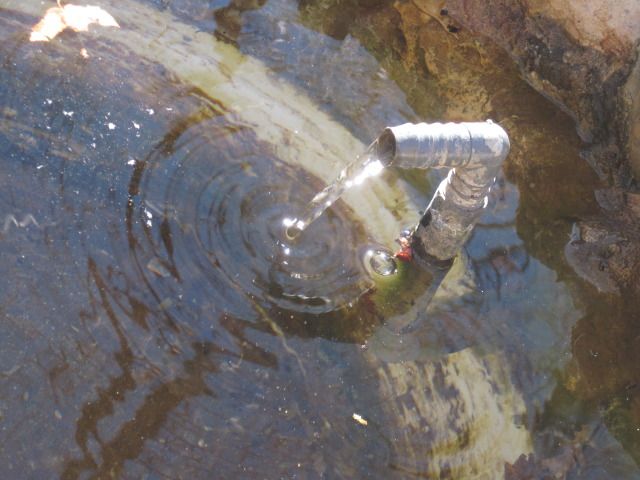 These crack me up. I mean, when was the last time you were in the wilds, communing with nature, and thought, "Gee, I'd give my eye-teeth for a book on Gross Anatomy right now?" or, maybe you desperately find yourself needing to look through an old textbook of Pediatrics or study up on The Human Nervous System? You never know when you might need something along those lines right? Best to be prepared.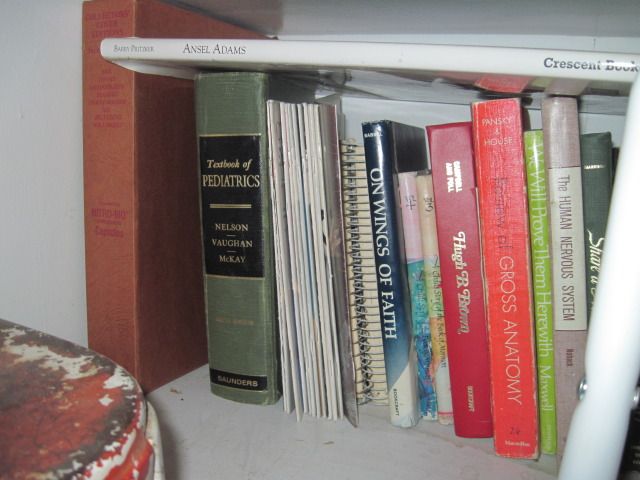 All kidding aside though, the cabin is a treasure of a place for me, and I'm so grateful that my parents had the foresight to purchase the land and get it built all those years ago. I remember within the first year or two of us having the cabin, I was probably 13 years old or so, and we were having a meal there with the family of one of my father's childhood friends. As they were looking through the cabin, the friends wife mentioned, looking directly at me with a smile, "Oh, I can see lots of sleepovers and fun parties up here in the future." She was right of course. The cabin has seen sleepovers and parties and dates and family time and love and more love and even more love.
I'm not saying that every family needs a cabin--it's very likely that Eric and I will never build or own a cabin, and I have every confidence that we
will
have love and more love and even more love, and more happy memories than our minds can reasonably be expected to hold.
But, the fact is, many of my childhood memories center around a cabin, and that is something for which I am very grateful.