Guess who turned forty last month?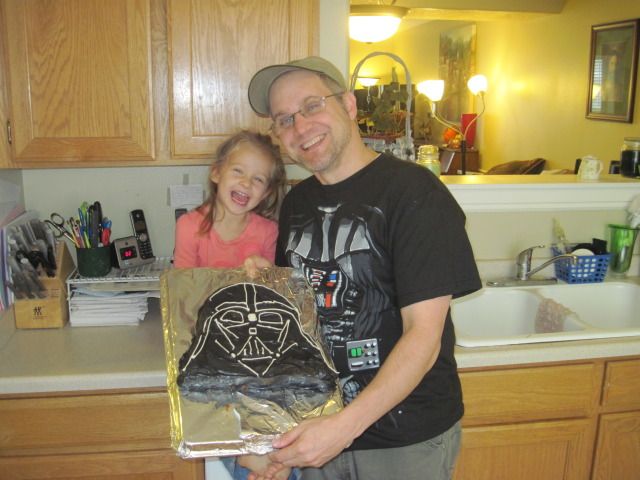 Where it was a big birthday, I asked Eric if he wanted a party or some kind of big-ish celebration to commemorate the event. Shockingly (not really), he said no. That suited me fine, since I'm not one to just go out and plan parties willy-nilly.
However,
a bit before his birthday, I happened to be shopping with Heidi, and I found this Darth Vader shirt for steal of a price, and I knew it would make a perfect Birthday or Christmas present for Enrique the great. So, I snatched it up. Then later, as I was lying in bed, still flush from my
Go Dogs Do triumph
, I realized that I just might be able to pull off a Darth Vader cake.
Not too bad for a girl with no discernible artistic talent, eh?
And
then
, as I was lying in bed another time, I thought about how fun it would be to take some random Eric pictures to Staples and get them blown up and decorate our house with them as a special random surprise.
So, Heather and I did just that.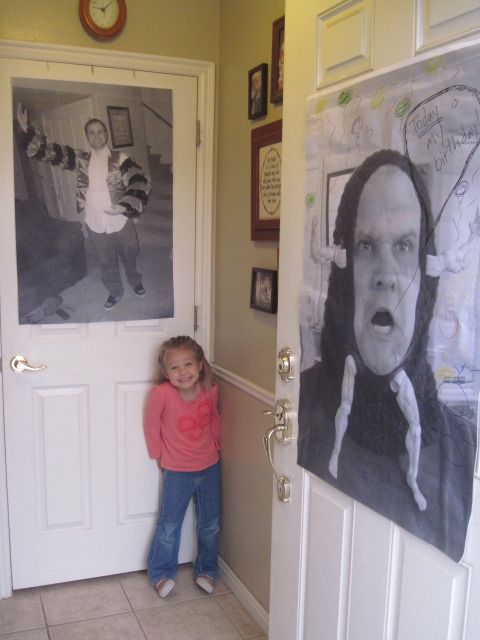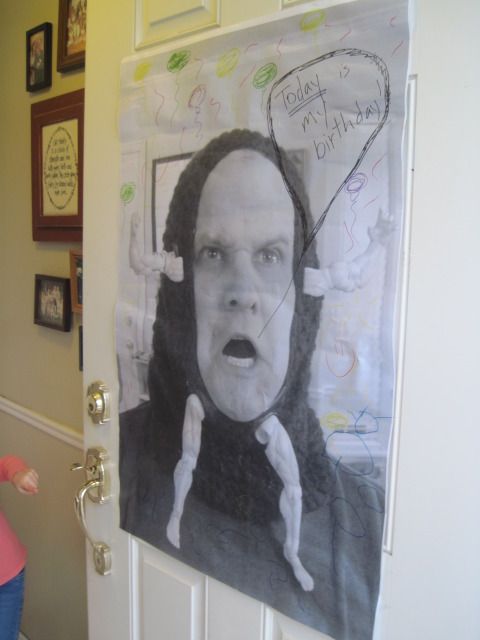 Eric loved it all, I loved it all, but especially, Heather loved loved loved it all. She was thrilled to give dad presents, show him the decorations, eat the cake with him, shower him with love and attention, kisses and hugs. As this (nearly seven minute long) video shows, she
really
got into the birthday spirit this year.
Dad's Birthday
from
Charlotte
on
Vimeo
.


It was a great great day, fitting for a great great guy.