This is Eric's new obsession. I tell him the Fresca is just as good and much cheaper, but he isn't having it. (He's right of course--Fresca isn't just as good. BUT, it is
definitely
cheaper.) If the past is any indication though, Eric will be on to a new obsession within a month or so, so I'm not gonna sweat it.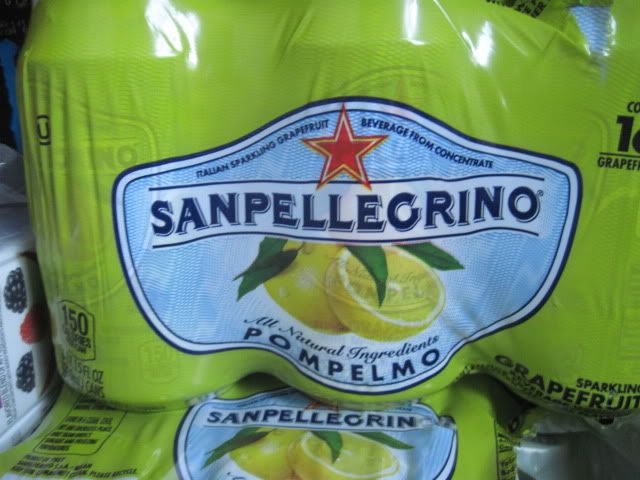 Here's Heather's dresser. She got the piggy bank from Grandma Cantwell, and she loves it. The
blue sparkly bowl
just doesn't hold a candle. Truth be told, I'm enjoying it as well. Since it's not as easy to access as the bowl, we don't end up counting the pennies every. single. day. Hurrah!
The drawing is a
Heather/Eric Church original
. The photo is one Heather found in a pile of old pictures, and asked if we could frame it and put it on her dresser. Fun.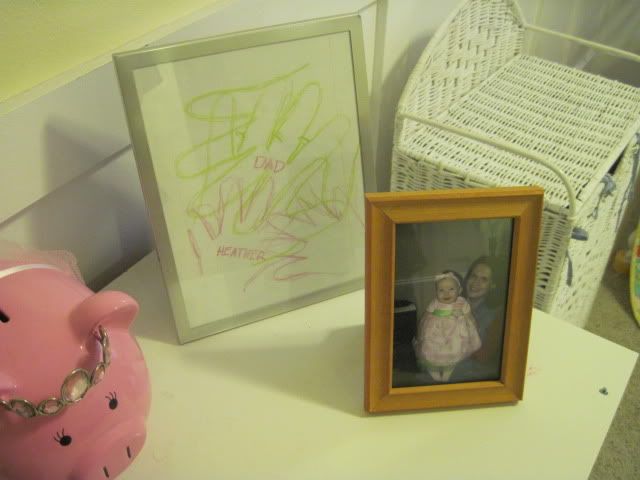 I was putting out a clean bar of soap a few days ago and I realized that Ivory is another of the smells of my childhood. Not because we used Ivory (we were generally Jergens or Coleo people), but because at girls camp every year there was a soap carving contest, and everyone used Ivory because it was so much easier to carve than the other stuff. So now, when I smell Ivory soap, I'm transported back to July days and nights at
Evelyn Webster Girls Camp
, sitting on hard logs, singing songs about "slidey slidey slidey over everybody's hidey", and "walking tall [because] you're a daughter of God."
Honestly, thinking about some of this, I have to admit--I had a pretty good childhood and adolescence.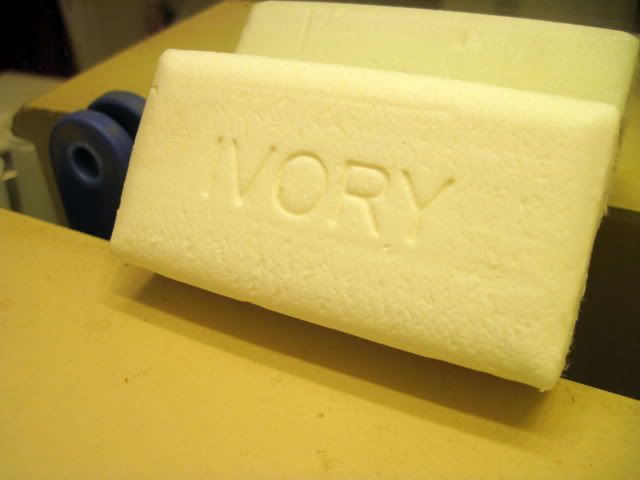 The last flowers of the summer. Heather picked these out of our flower pots just before the big freeze.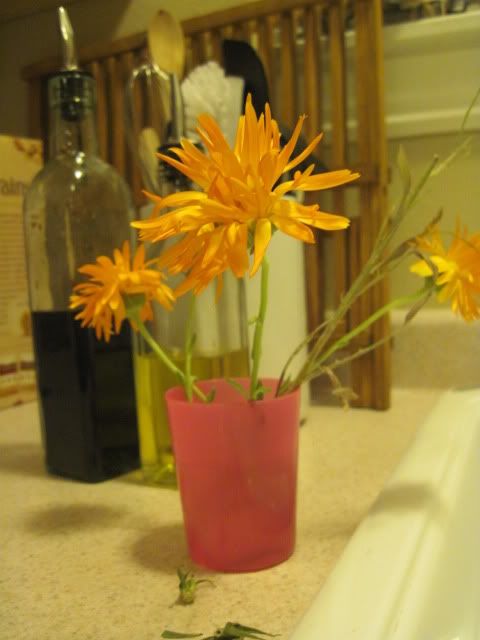 Speaking of the end of summer,
I love this new addition.
When Eric and I were engaged, he mentioned these gas wall heaters to me and told me he thought we should think about getting one. I blew him off. For almost five years. Then last winter, I was finally convinced, and we used our tax return money to plumb a gas line to this wall and buy this heater. I think the whole thing cost between $300 and $400. We didn't use it forever, since we didn't get it purchased and installed until spring, but now that it's cooler, I can't imagine why I made us wait so long. It keeps our downstairs (which is always too cold) warm and our upstairs (which is always too hot) just right for sleeping. Plus, our gas bill is quite a bit less. Heaven!