The day after Heather's friend birthday party, we had another birthday party, for Grandma and Grandpa Cantwell. As it turned out, it was also
the day of the Brigham City temple dedication
. So, we all got together and traded babysitting for the dedicatory sessions, which were followed by a celebratory meal and surprise talent show. Good times. I think I'll let the pictures (mostly ) speak for themselves this time around.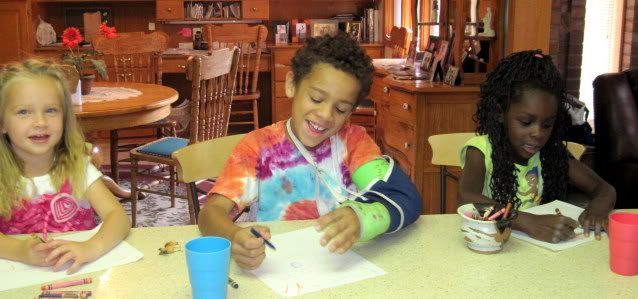 I had the kids make birthday cards for Grandma and Grandpa while everyone else was at the dedication.
Eli was loving it, obviously.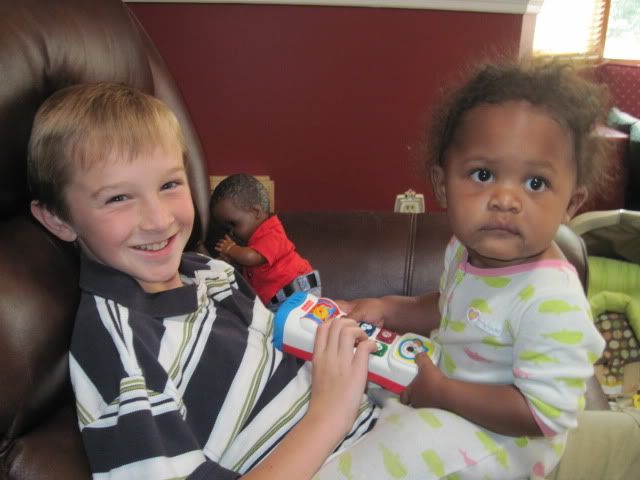 There's just nothing like a good horse and driver game . . .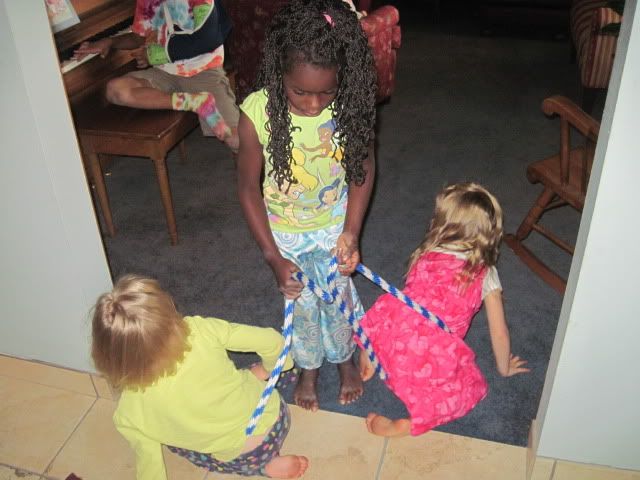 Unless it's a TWO horse and driver game!
A FEW SHOTS FROM THE TALENT SHOW:
Eli is a master at gravity-defying sit-ups
Heather showed off her new dancing skills, courtesy of tiny toes school of dance.
(I cannot say enough good about her teacher, Katie Warner. WHAT a great experience it's been!)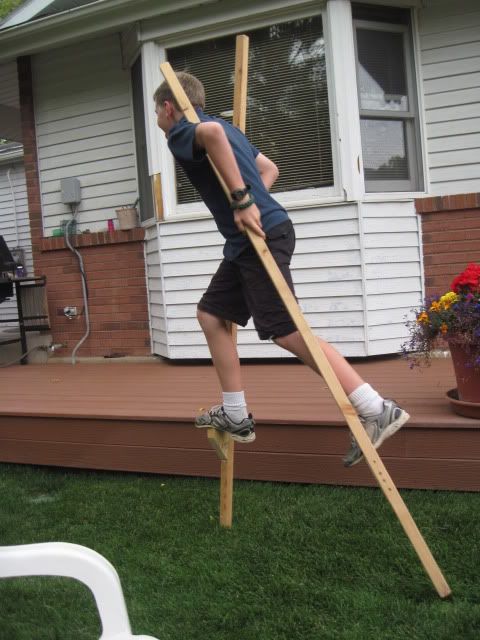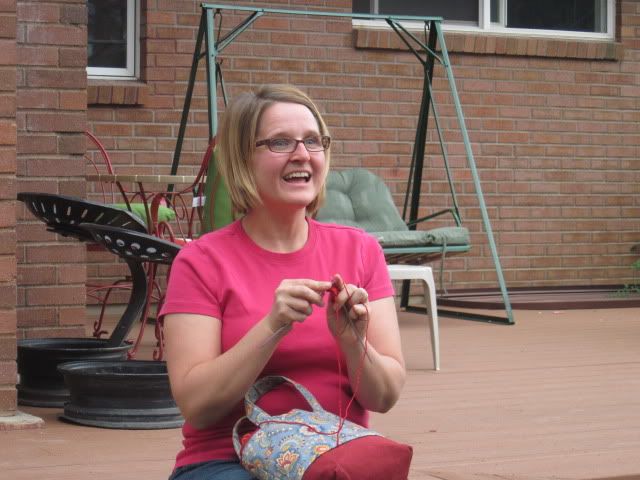 Amy can knit without looking. Much more impressive than being able to crochet without looking.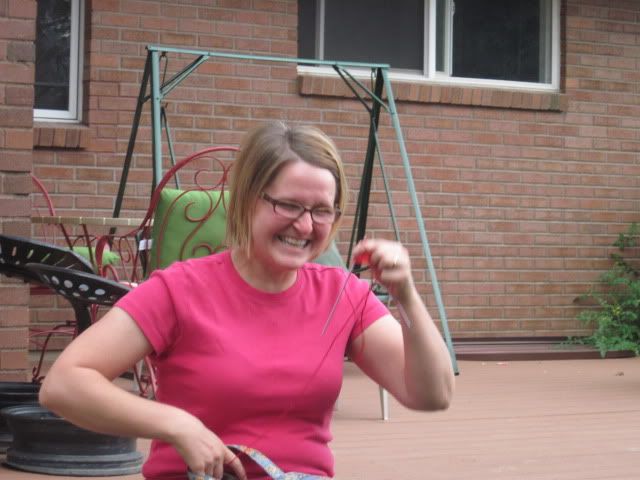 This attitude (which is so typical of Amy) is a big part of why I feel like I hit the "in-law jackpot" when I married Enrique the Great. More fun than I can say.
In case you are wondering, for my talent, I danced a jig.
Natch.
Shockingly, no one photographed it.
(I must be living right.)