I've got three sets of lions for y'all today.
These were taken back in August when we went down to Brigham City for the temple open house there. We stopped at Family Dollar to pick up some (randomly enough) princess rings to use as motivation for Heather (she likes to save her pennies to buy them and I was fresh out), and there was this fabulous Beijing Buffet with these fabulous lions right there. Now, we have a Family Dollar less than two miles from where we live, so it would seem kind of silly to go while in Brigham City, but
obviously
I'm glad we did. These babies are gems.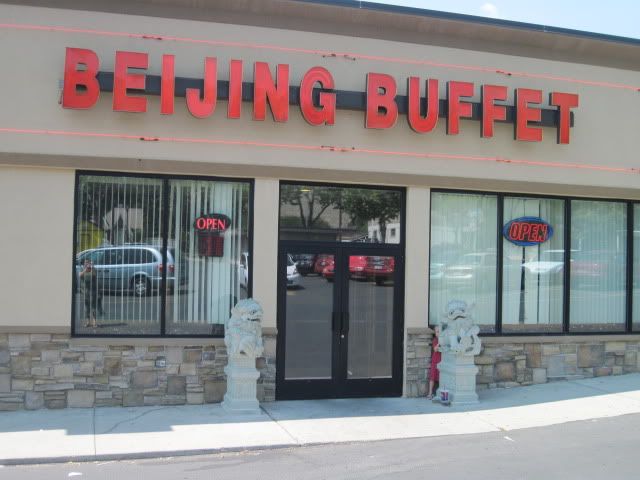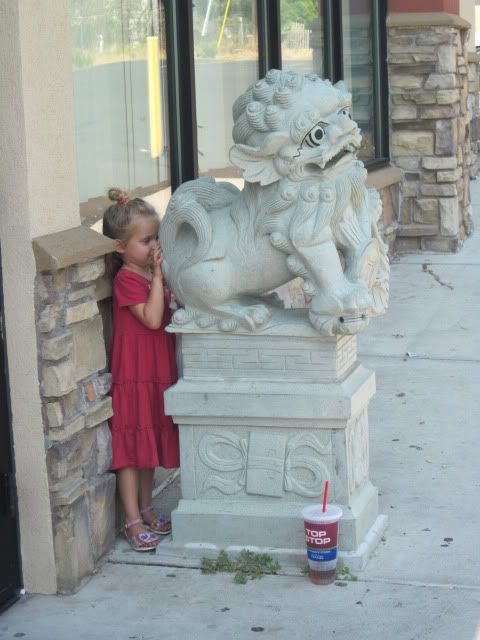 That Heather is so very very sneaky.
Also, I just now noticed this soda cup. We really should have cleaned it up before we left. (It wasn't ours). Honestly, it didn't occur to me. Does that mean that I'm an insensitive brat, or does that mean that I was so excited about these lions that I didn't notice anything else? Or is it both?
I have since learned (from my Providence grandfather/father) that the Beijing Buffet is really a very good destination if one is in the mood for good Chinese Food. Apparently, it's even worth the drive through the canyon. (Word is, they have four different kinds of shrimp on the buffet.) Will I ever find out first hand if these claims are true? Only time will tell.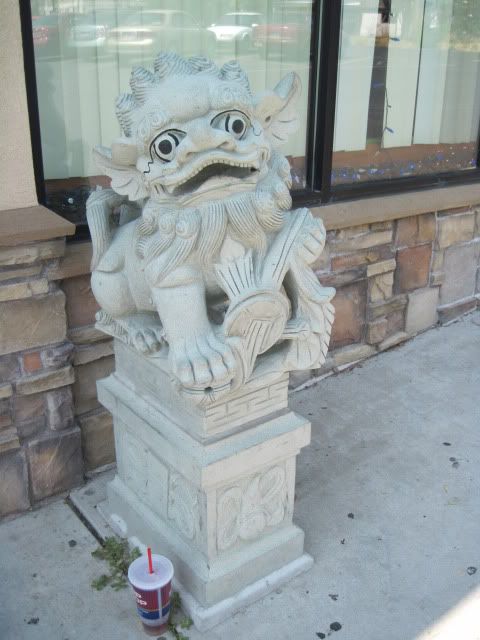 I snapped these guys one day after I had dropped Heather off for her dance class. I was just driving around, exploring the area, and voila! These beauties popped up out of nowhere.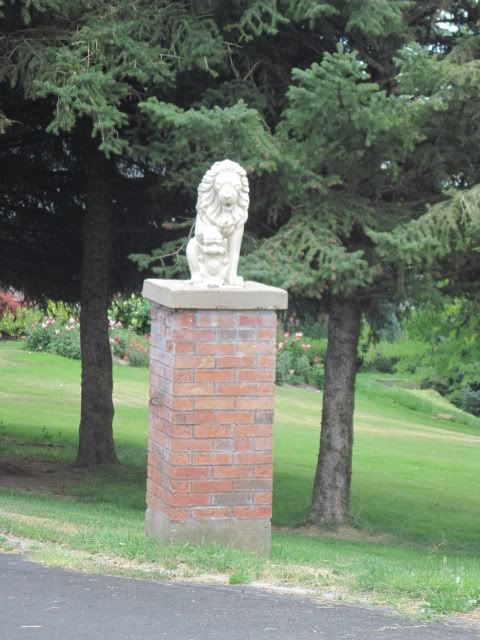 Closer-up pic of one of them for your viewing pleasure.
And then, these are some that I just spotted in my general neighborhood not too long ago. I've never noticed them before, even though I've gone by this house hundreds of times in the past few years. I'm wondering if they are new additions to the decor here, or if I have just been missing them all this time. Maybe one day I'll get the courage to ask the owners how long they've had them. Not today though.