Wanna win a pair of fingerless gloves, crocheted by yours truly?? Click HERE!
The rest of our days in Cedar City were filled with . . .
Awesome cousin time: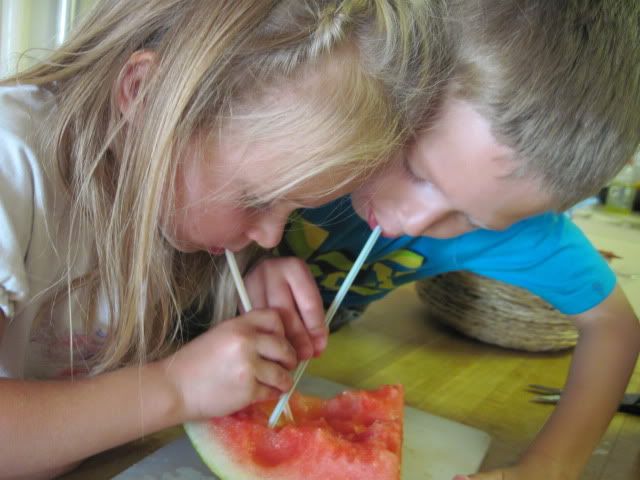 Nothing like sharing a slice of watermelon with your cousin straw-style. This was ShaLiece's idea. I don't think she knows it, but ShaLiece is one of my parenting mentors. I'm sure you can understand why.
An epic battle of air hockey: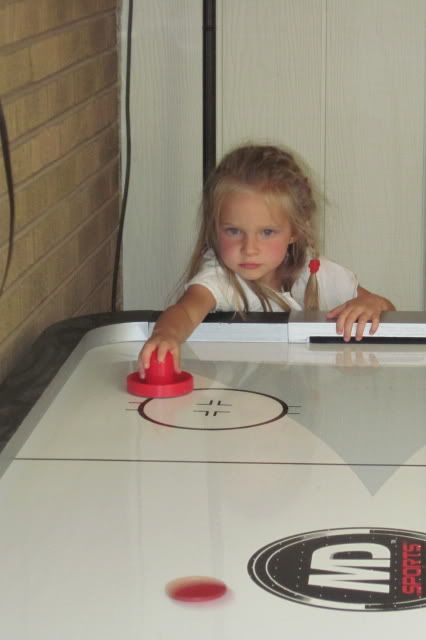 Pure determination right here.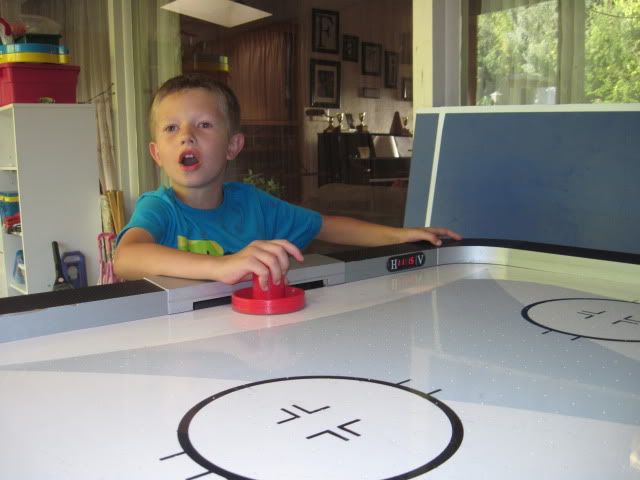 Don't feel like you have to watch this movie unless you are related to us. It's a little on the dry side. I
do
love it though when Ty says, "Come to papa!" a few times, and how Heather says (with her adorable lisp), "I wanna get some points!" though.
MVI 0342
from
Charlotte
on
Vimeo
.
An improptu barbeque followed by ice cream in the backyard: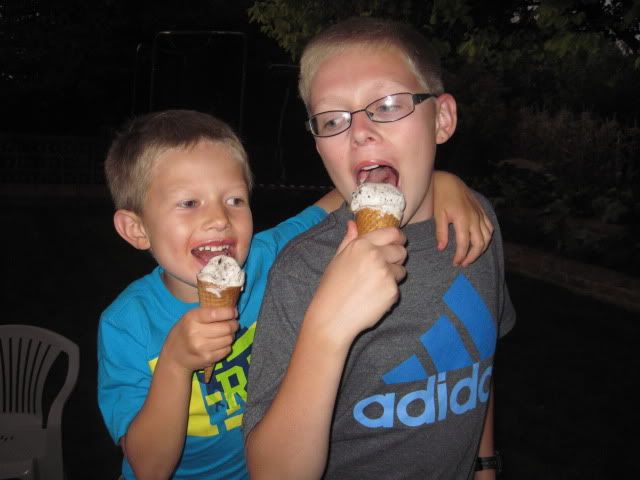 A Cross-Country Meet in St. George, (where we watched my niece Kaylee kick it big time):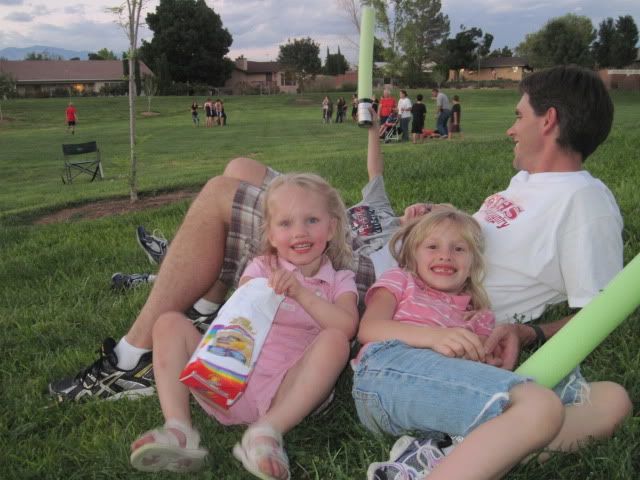 See Spencer in the back there? I totally took him on in a pool-noodle-light-saber fight. He nailed me to the wall, and then, not sparing my feelings in the least, was sure to tell me how much he would have rather had Uncle Eric come to visit than me. Shocker, I know. (He wasn't kidding, but he wasn't as brutal as it sounds. It was more like he was stating a fact than trying to decimate my feelings. I didn't take offense. Robo Hero Guardians have to stick together you know.)
Heather just chillin' with the bus driver. Ain't no thang. (Did I use that phrase correctly?)
Coach.
And finally, and visit to the Cache Valley Cheese outlet on our way home.
Does anyone else find it ironic that we live in Cache Valley, but always get our squeaky cheese from Beaver?
What's up with that?
And there you have it. The last bit of pictures from a fabulous trip, spent with fabulous people, making fabulous memories. Good times for sure.