Wanna win a pair of fingerless gloves, crocheted by yours truly?? Click HERE!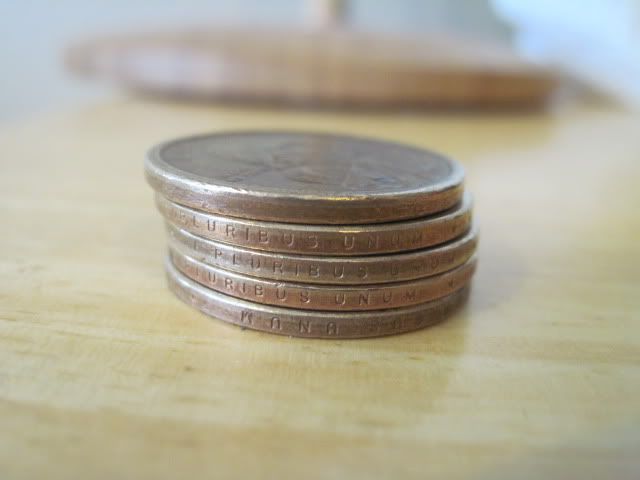 One afternoon last August, I was at work, depositing some money from some of our food concessions. To my joy, I found that the pile of cash included several Sacajawea dollars.
Am I the only grown-up that gets a little jump of glee at dollar coins?
(Please tell me I'm not.)
So, since I was just going to deposit them anyway (for the festival, I mean), I traded them out for several of my own paper dollars, and deposited those instead. For several weeks after that, I carried the coins around in my wallet, spending them here and there as the opportunities presented itself. For some reason, it just feels better buying something with a dollar coin, and I had a great time pulling them out as needed.
Little joys.