Awhile back, we were hanging out with some of our neighbors, doing a little yard work, doing a little chatting, Heather playing
a little Barbies
with one of her neighborhood boyfriends, you know, nothing out of the ordinary.
And then, one of the kids in the family showed me this: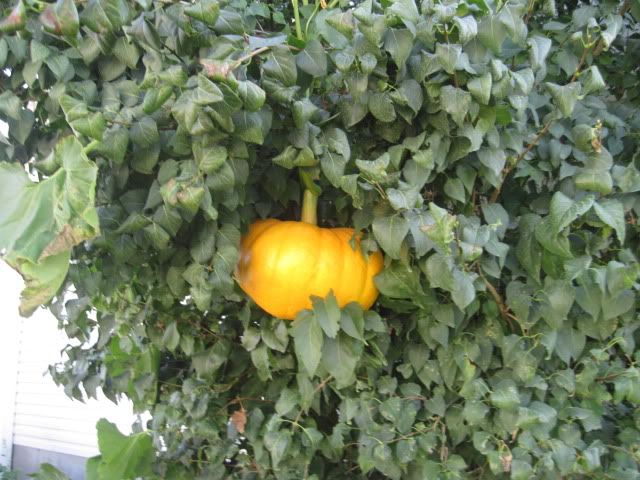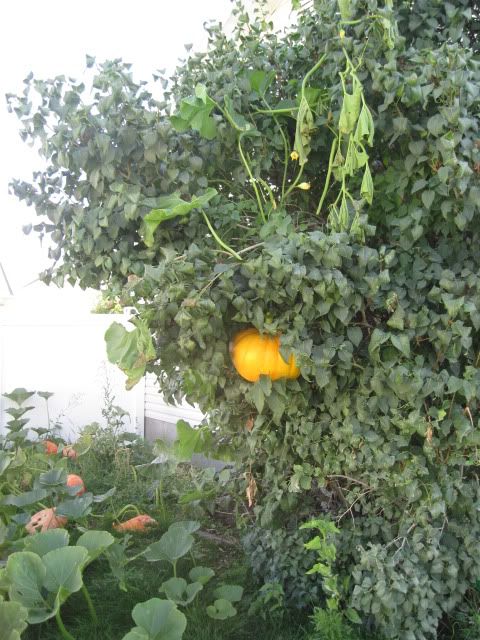 Seriously, have you ever seen anything so cool? Apparently the pumpkin vine just worked it's way up into the tree, and the next thing they knew, here was a pumpkin growing there.