Wanna win a pair of fingerless gloves, crocheted by yours truly?? Click HERE!
Remember how, a month or so ago I posted a
whole bunch of pictures
of a gorgeously pristine and lovely place in Cache Valley and wrote about how it was times like these that made me feel perfectly fine about living in Logan instead of Cedar City?
While we were visiting Cedar, Heather and my dad and I went up the mountain to that magical place that is called "North Fork" or "Navajo" or "the property" or "Corryland" (which is my personal favorite of the names) for a little playing, a little working, and just a little mountaining. It's times like this that make me grateful beyond measure to have strong ties to Southern Utah, regardless of what my mailing address may be.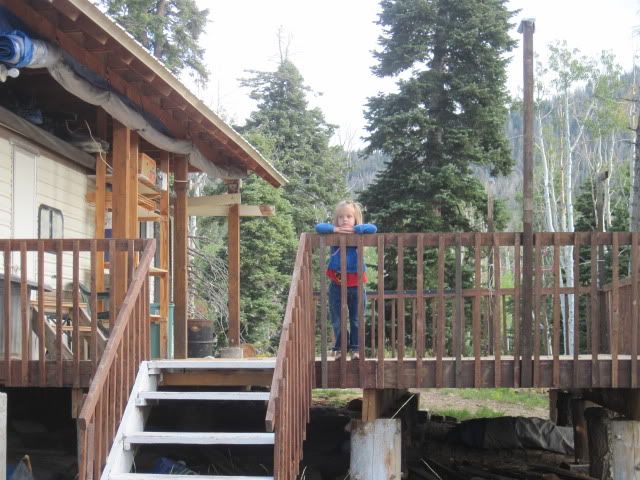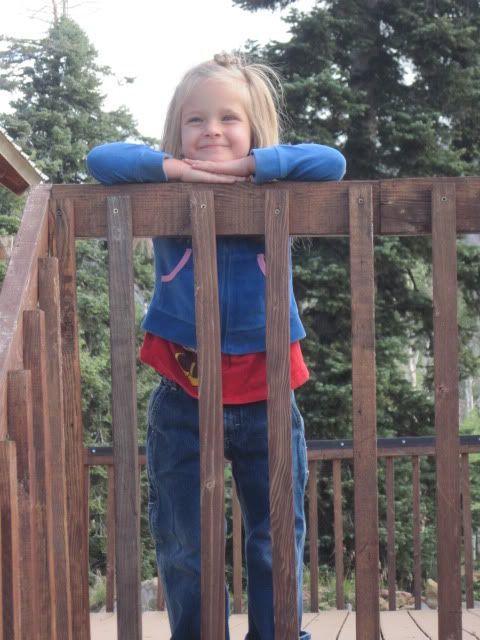 I love the fact that Heather is already on track to loving this mountain the same way that I did as a child, and do now. Eric has treasured memories of time spent at his Grandma Long's marsh in the Uintah Basin--precious days of exploring, playing, catching frogs, being a boy. I have high hopes that Heather will have similar feelings about "my" mountain.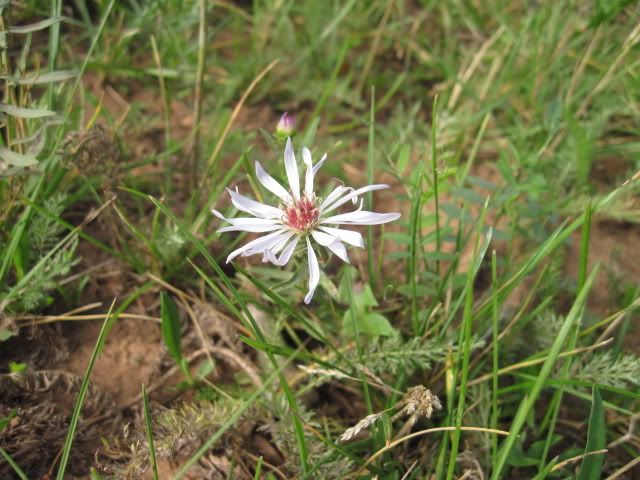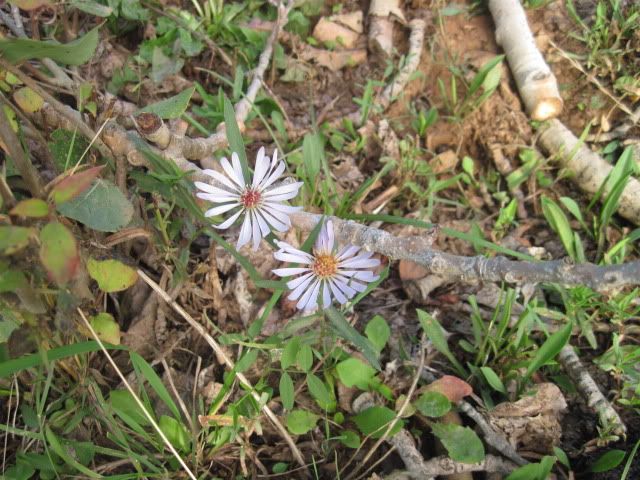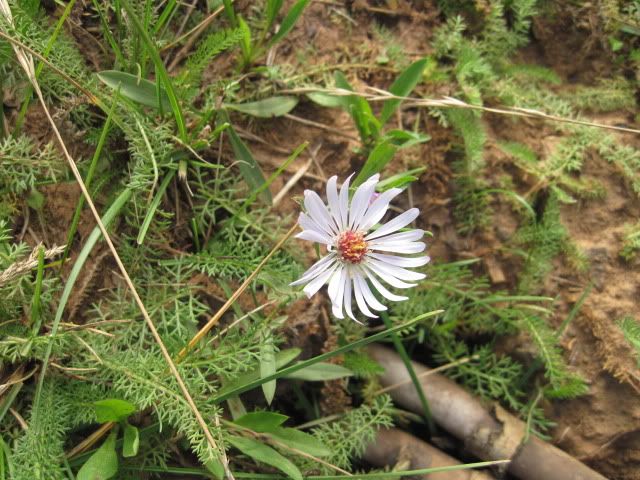 Heather and I spent a good twenty minutes searching out (and finding) puffballs like this one.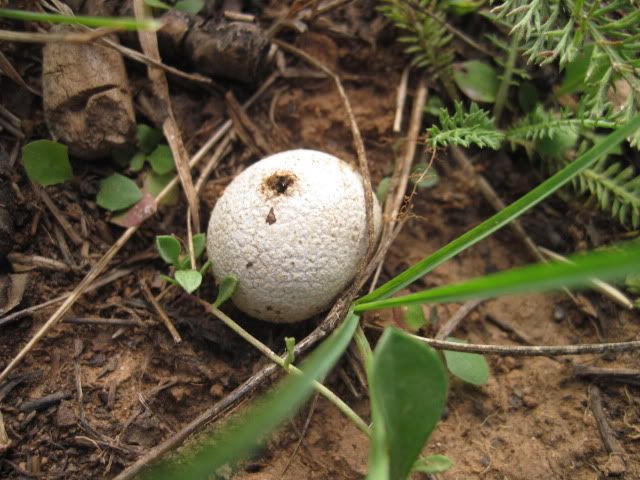 Then we'd smash them, and release all that wonderful fungi into the clean mountain air.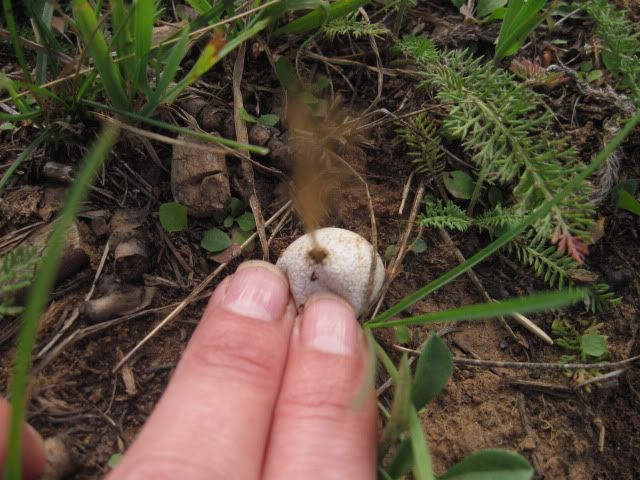 (Kinda gross if you think too much about it, so we tried not to.)
It had been quite damp, so there were many different opportunities to see different fungi, which was kind of fun for a change.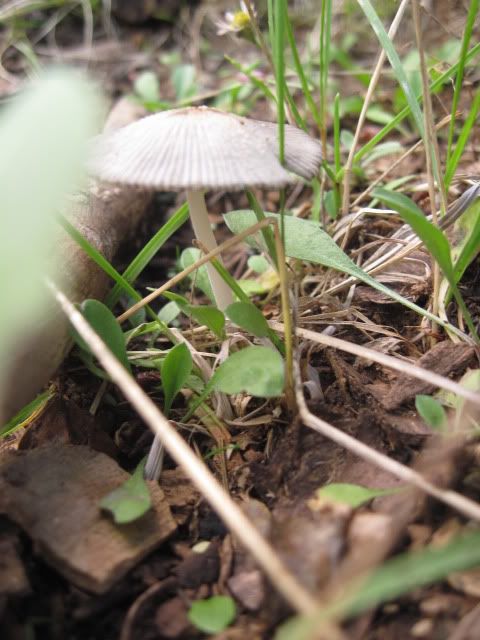 I have loved the Quaking Aspen (a/k/a "Quakies") since the first time we went up the mountain after moving back to Cedar City. It's one of my only clear memories from my first grade year, coming up on Cedar mountain and being absolutely transfixed by these amazing trees with the snow white bark and leaves that flicked back and forth like green coins in the wind, making this indescribably delicious rustling dry clinking tapping sound that was unlike anything I'd ever head before.
(Another of my earliest memories from this time was how my Aunt Kris used to ask me over and over again if the flies were bothering me --though truth be told, it was probably only two or three times--, because she liked to hear me say, in my seven-year-old-just-returned-from-three-years-in-Georgia-accent "These flaihs awa drivin' me craizy". But that's just a tangent now, isn't it?)
It wouldn't be a day on the mountain with grandpa if there wasn't some kind of fire built.
(Look at Heather's outfit. It was not cold in the least.) Funny dad.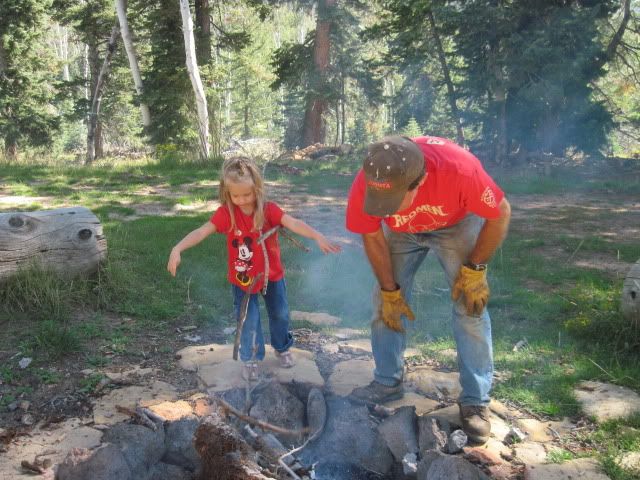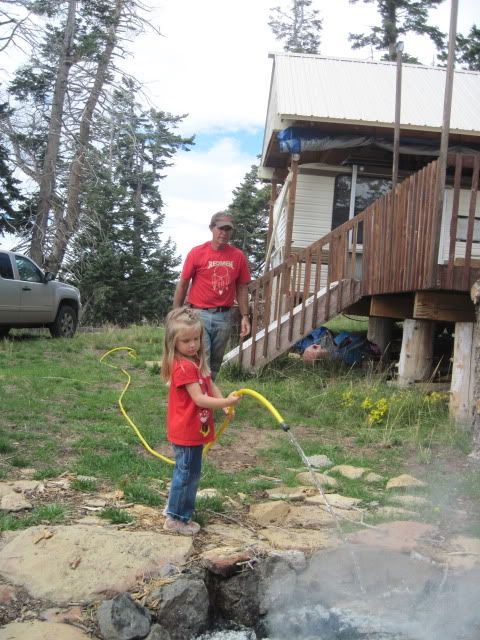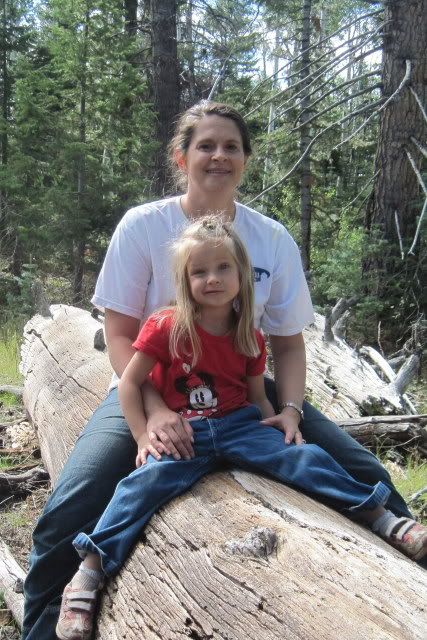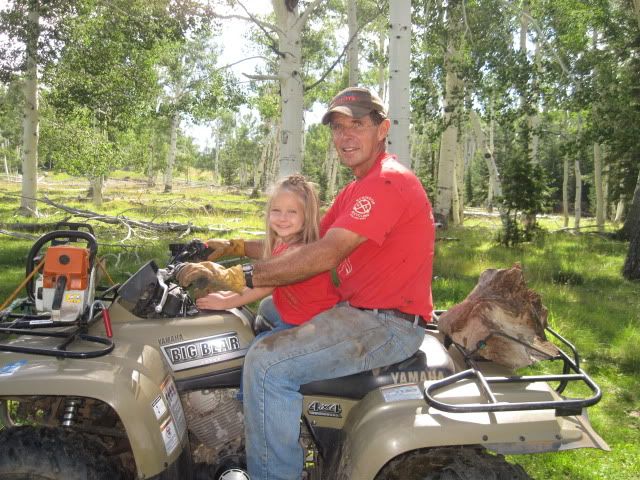 Stay tuned for our next installment, won't you? It's going to be a discussion of the fragrances, scents, and smells that have the power to transport Eric and I back to our respective childhoods. If you are so inclined, be thinking about what yours are as well, 'cuz I'll ask you to share in the comments if you find yourself in a chatty mood.